Deputy President William Ruto will hold talks with leaders and professionals from lower Eastern, which will form part of his national economic charter.
The talks, which have been dubbed county-specific engagement consultation, will run for one month and will culminate in draft regional economic blueprint for Kitui, Makueni and Machakos counties.
During a two-day retreat at Oltukai Lodge in Amboseli National Park, Ruto and the leaders also agreed to focus on an all-inclusive conversation that will bring together farmers, entrepreneurs, traders, cooperatives, producers and business associations.
"This conversation will be part of a national economic charter that embodies aspirations of, and our commitments to Kenyans at the grassroots and especially the hustlers at the fringes of our economic life," read the statement.
The retreat brought together leaders from Ukambani, including five MPs, United Democratic Alliance chairman Jonson Muthama and professionals.
"The meetings are part of the ongoing Hustler nation discourse that has sought to put the issues of ordinary Kenyans, mama mboga, boda boda operators, farmers, traders, pastoralists, among others, at the centre of our political conversation," read the statement.
The lower Eastern leaders are drafting an economic blue-print that infuses the architecture of the region's economics pro-poor policies.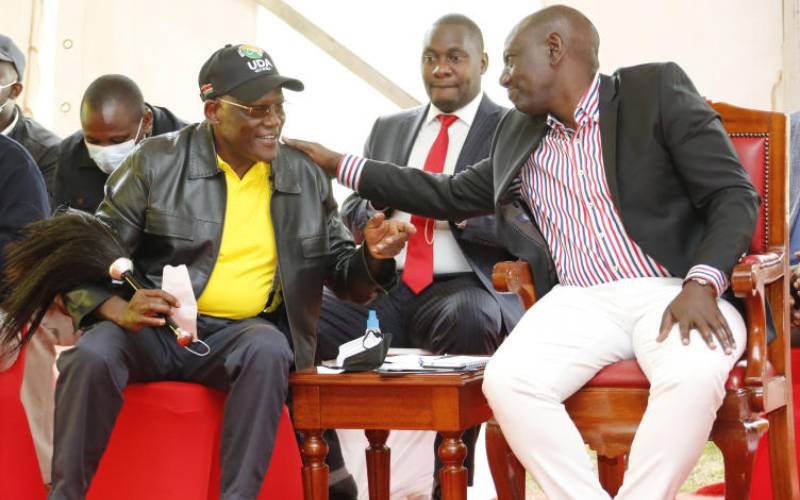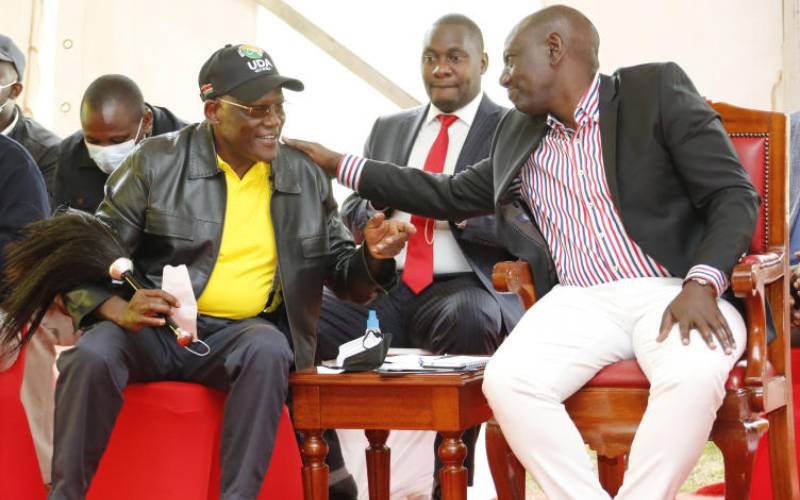 They agreed on economic transformation of the South Eastern region touching on agriculture, water, roads, economic opportunities for youth and their businesses.
The leaders noted that low agricultural productivity was a challenge in the region due to low rainfall. The meeting identified improving agricultural productivity as the region's top economic priority, and water as the key enabler of socio-economic transformation.
They noted that Thwake and Umaa dam projects had the potential to irrigate up to 300,000 acres under crops. "Unlocking the potential of this land requires irrigation. In this regard, it is important for the region to map all potential sources of water and available technologies for harnessing and efficient utilisation of water in irrigation and domestic use," read the statement.
Ruto vowed to ensure the region becomes food sufficient and produces surplus.
Credit: Source link