ODM leader Raila Odinga and his Amani National Congress counterpart Musalia Mudavadi were yesterday denied a chance to address faithful during a church event in Butere, Kakamega County.
The two were among hundreds of faithful who attended the consecration and enthronement service of the first elected woman Anglican bishop Rose Okeno at Butere Girls School grounds. The Archbishop went on to elaborate the consecration programme before informing the leaders that they would not be allowed to address faithful.
"We welcome everyone, but we have to make the church to be the church. We have many leaders in attendance who we shall just recognise," said Jackson Ole Sapit.
Leaders present included Ford Kenya leader Moses Wetang'ula, Cotu Secretary General Francis Atwoli, Mudavadi and Devolution CS Eugene Wamalwa among others. Yesterday's incidence brings into focus the dilemma facing many church leaders who host politicians every Sunday.
Many politicians in the country are increasingly flocking churches in an effort to identify with the members and win their support ahead of next year's General Election. The religious institutions are seen as major pullers of people, especially during the Covid-19 pandemic when public gatherings are banned.
Many politicians have turned church services into public meetings. Recently during a church service at PAG Hardy in Karen, Nairobi, Raila shared his agenda for the country should he win the presidency. He highlighted affordable healthcare, education and housing as some of his priority areas.
Deputy President William Ruto has been a consistent figure every Sunday in many church functions especially harambees that has put him on a collision course with his rivals. Raila has repeatedly chided Ruto for using churches to "launder" his alleged ill-gotten wealth.
But Ruto has responded that he was giving to the church to reciprocate what God has done for him. At the height of debate over the (mis)use of the pulpit by political leaders, the Catholic church early last year stopped accepting direct donations from politicians. It declared that any contributions to fundraise for Catholic Church projects will be done via mobile money transfer or through cheques.
The Kenya Conference of Catholic Bishops also said they will not allow the church to be used as a political platform.
"Politicians will not be allowed to address the congregation inside the church. The same will be restricted outside the church," said KCCB chairman Bishop Philip Anyolo.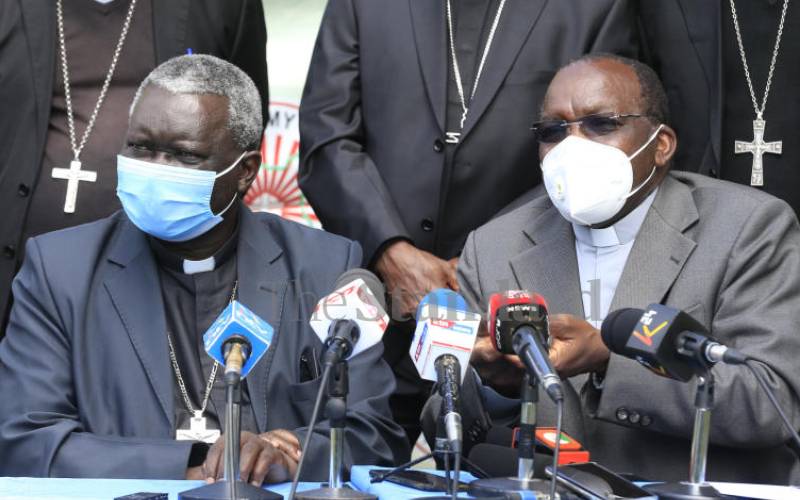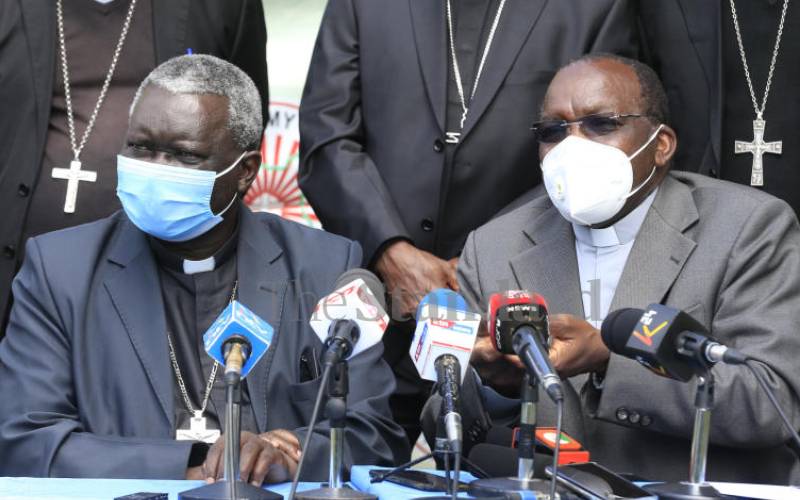 The ACK church followed suit by banning politicians from the pulpit and the archbishop appeared to be walking the talk when he denied the politicians opportunity to speak at the event. But this has been difficult to execute.
But reacting to yesterday's decision by Sapit's decsion to bar politicians, former ACK Mumias Diocese Bishop Beneah Salala said this should be the new tradition.
"We have seen politicians bring their bad manners to the church, they have no sense of honour and feelings at all, they use the alter to abuse and insult others. It is time we stop them," said salala,
He urged all churches to follow suit and ban them from addressing the church and selling their political agendas at the pultpit.
"Let them come to pray and worship but they should not be allowed to bring negative energy to the church," he added.
Archbishop of the Catholic Archdiocese of Nyeri Anthony Muheria also took issue with politicians taking over pulpits in churches.
"The Catholic Church has said very clearly that we will not allow the politicians in our churches, and this has to be said clearly dear politicians if you are coming to pray in our churches you are welcome and sit like any other Christian and please do not expect to address people in our churches," he said yesterday.
"Let us once more give respect to God's place, the holy places. May you be ashamed when you stand on that holy ground to speak politics and insults because you are calling a curse on yourselves -this is a strong message to all politicians from the highest to the lowest, it is God space don't try to steal God's Property," he added.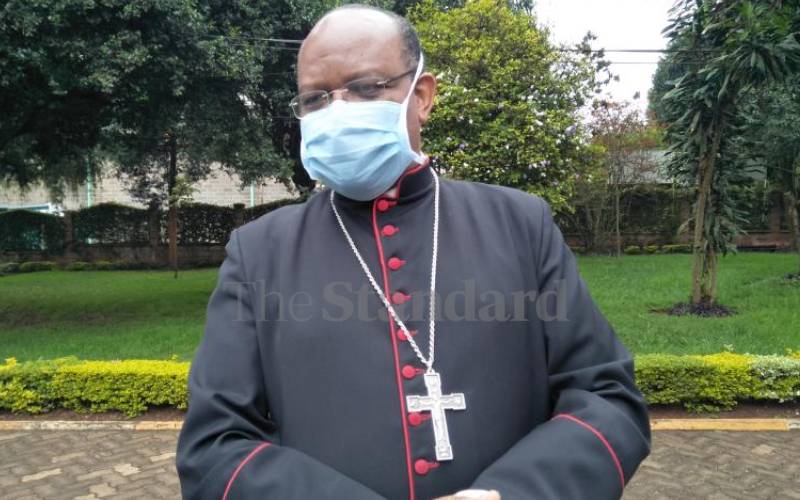 Cotu boss Atwoli welcomed Sapit's decision and urged churches to extend the ban on politicking at funerals.
"I would not vouch for politicians to campaign in churches, a church is a place of honour and respect and ought to be treated so, we want the church to remain the voice of reason and I am happy that the archbishop has began implementing that," he said moments after the event.
"We encourage other churches to emulate the Anglican Church of Kenya so that churches remain the place of worship and not political," he added.
But Kakamega Senator Cleophas Malala argued that leaders should have been allowed to speak because it was a rare event for the residents.
"Leaders came to celebrate because the new bishop had made history as the first woman ever to rise to that level," said senator Malala.
Credit: Source link