From the first round Wednesday night to the second through fifth rounds that follow Thursday night, the 2020 MLB draft is here and we've got everything you need for all 160 picks.
The Detroit Tigers had the No. 1 overall pick and grabbed Arizona State slugger Spencer Torkelson, followed by the Baltimore Orioles taking another big college bat in Heston Kjerstad.
See below for analysis of all the picks in the first round, along with complete selections for every team in every round.
Watch Rounds 2-5 starting at 5 p.m. ET (ESPN2)
10 best players available on Day 2

Mock draft | Team-by-team guide | Top 150 prospects
---

1. Detroit Tigers: Spencer Torkelson, 1B, Arizona State
Who is Torkelson? The safest pick in this draft, Torkelson belted 54 home runs in 127 career games at Arizona State and was only two home runs shy of the Sun Devils' school record held by Bob Horner when the 2020 season was cut short. The right-handed first baseman, who was announced as a third baseman by Rob Manfred, with plus-plus power has drawn comparisons at the plate to New York Mets star Pete Alonso.
Why the Tigers took him here: Torkelson fills a major system need and gives the Tigers a slugger who should make his way to the majors quickly. Detroit has a strong group of pitching prospects, but 19-year-old Riley Greene was the only real hitting prospect of note until the Tigers made the consensus top player in the draft the No. 1 overall pick. The big surprise? The Tigers announced Torkelson as a third baseman after he played first base during his career at Arizona State. He becomes the first third baseman to go No. 1 overall since Pat Burrell in 1998. — Dan Mullen
Check out highlights of Arizona State's power hitter Spencer Torkelson, drafted No. 1 by the Tigers.

2. Baltimore Orioles: Heston Kjerstad, RF, Arkansas
Who is Kjerstad? Kjerstad might have the best raw power of any left-handed hitter in the draft, has performed well at Arkansas and led Team USA with a .395 average last summer. He's strictly a corner outfielder, and his swing has a lot of moving parts, including a pause with a big leg kick. The strikeouts are a concern — he had a poor 65/21 strikeout-to-walk ratio as a sophomore — but he was off to a great start in nonconference play in 2020, hitting .448/.513/.791 with six home runs in 16 games.
Why the Orioles took him here: Kjerstad has elite power and was a top-10 prospect in this draft, but this is also very much about draft strategy. Kjerstad is much more likely to take an underslot deal that will help the O's target another elite player with the No. 30 pick than higher-ranked prospects Austin Martin or Asa Lacy would. Best case for Baltimore is getting an outfielder in Kjerstad who might fit as a designated hitter and who annually lands on MLB home run leaderboards while strengthening the rest of its system later in the draft. — Mullen
Check out highlights of Arkansas right fielder Heston Kjerstad, drafted No. 2 by the Orioles.
3. Miami Marlins: Max Meyer, RHP, Minnesota
Who is Meyer? Walker Buehler's name comes up often in comparisons. The right-hander stands right around 6 feet but has hit triple digits on the radar gun with his fastball. He started his college career as a reliever for Minnesota, and some question whether his major league future is in the bullpen rather than atop a big league rotation. But there's no denying his stuff plays at any level, and he shined brightly for Team USA last summer.
2 Related
Why the Marlins took him here: Asa Lacy was the pitcher most associated with the Marlins throughout the lead-up to the draft, but Miami instead went with Meyer out of Minnesota. Meyer is a bit undersized, and playing in the Big 10 isn't quite like pitching in the SEC — but watch this guy's stuff for even a little bit and there's no doubt why Miami would jump at the chance to add an arm like this to its system. This is a Walker Buehler-level potential starter who could end up playing as a late-innings shut-down arm if he doesn't show the durability to start. — Mullen
Check out highlights of right-handed pitcher Max Meyer out of Minnesota, drafted No. 3 by the Marlins.
4. Kansas City Royals: Asa Lacy, LHP, Texas A&M
Who is Lacy? The hard-throwing left-hander was off to a tremendous start as a junior at Texas A&M, posting a 3-0 mark with a 0.75 ERA and 46 strikeouts in 24 innings. He's a traditional power pitcher with a mid-to-high-90s fastball and upper-80s slider as his two best pitches. Control will be the biggest question as he advances through the minors, but Lacy has the pure stuff to get away with being a little wild.
Why the Royals took him here: Lacy was one name that didn't seem likely to get to the Royals, but I doubt anyone in Kansas City is complaining that he did considering Lacy has arguably the best stuff in this draft. In adding another college ace with an SEC track record to a group that includes former Florida pitchers Jackson Kowar and Brady Singer, the Royals are adding to an already strong crop of prospect arms who should fit well in Kansas City's spacious ballpark — and get there quickly. — Mullen
Check out highlights of Texas A&M left-handed pitcher Asa Lacy, drafted No. 4 by the Royals.
5. Toronto Blue Jays: Austin Martin, 3B, Vanderbilt
Who is Martin? The latest early-first-round pick out of Vandy, Martin is best known for his contact skills and plate discipline. After hitting .392 with 10 home runs as a sophomore in 2019, Martin had a .377 average and 1.168 OPS in 16 games this season. Primarily a third baseman at Vanderbilt, he has the glove skills to handle the middle of the infield and even play center field. Martin's approach at the plate has been compared to that of Justin Turner, and his versatility is reminiscent of Ben Zobrist.
Why the Blue Jays took him here: The consensus No. 2 player on most pre-draft ratings, the Blue Jays probably didn't expect Martin to be available here. His versatility might come into play as Toronto has Vladimir Guerrero Jr. at third base, Bo Bichette at short and Cavan Biggio at second base, so while he was announced as a shortstop, Martin might move from the infield to center field, where his speed will play up and where the Blue Jays have a hole. — David Schoenfield
Check out highlights of Vanderbilt's second baseman Austin Martin, selected No. 5 by the Blue Jays.
6. Seattle Mariners: Emerson Hancock, RHP, Georgia
Who is Hancock? Hancock was in the discussion to be the No. 1 overall pick going into the college season but wasn't quite as dominant in his four 2020 outings for the Bulldogs after a stellar 2019 that ended early because of injury. The 6-foot-4 right-hander's best pitch is a high-90s fastball, and he projects as a true frontline starter.
Why the Mariners took him here: The Mariners were all-in on a college player and it was just a matter of whether they'd go pitcher or position player. They ended up going with the pitcher, the third straight draft the Mariners have taken a college pitcher in the first round, following Logan Gilbert in 2018 and George Kirby in 2019. After using 18 starting pitchers in 2019, the Mariners hope Hancock's upside, which is as high as any pitcher's in the draft, will allow him to move quickly to Seattle and end the majors' longest playoff drought. — Schoenfield
Check out highlights of Georgia right-handed pitcher Emerson Hancock, selected No. 6 by the Mariners.
7. Pittsburgh Pirates: Nick Gonzales, 2B, New Mexico State
Who is Gonzales? Gonzales put up video-game numbers at New Mexico State, posting a .399/.502/.747 career slash line, including a mind-boggling .448 average, .610 OBP and 1.115 slugging percentage (you read that correctly) this season. Those numbers came in one of the most offense-friendly environments in college baseball in the high altitude of Las Cruces and the weaker Western Athletic Conference, but Gonzales cemented his status as an elite prospect by taking home MVP honors in the Cape Cod League last summer.

• Analysis, highlights of first round »
• Top 150 » | Best available on Day 2 »
• Redrafting top picks from 2010-2019 »
• Meet MLB draft's man of mystery »
• Why Tigers took Tork' No. 1 overall »
• Gonzales' stats not out of thin air »
More 2020 MLB draft coverage »
Why the Pirates took him here: From walk-on at New Mexico State to video-game numbers, Gonzales mashed his way onto everyone's radar. While the numbers in the thin air of Las Cruces in the pitching-thin WAC led to questions, Gonzales provided answers with an MVP performance in the wood-bat Cape Cod League. Pittsburgh is getting a guy who does it all at the plate — he can hit for average, he has a plus approach, he hits for power, he hits to all fields — and the Bucs are betting those high-altitude numbers will hold up just fine as he advances through their system. — Mullen
How Gonzales showed his gaudy stats didn't come from thin air
Check out highlights of New Mexico State second baseman Nick Gonzales, selected seventh overall by the Pirates.
8. San Diego Padres: Robert Hassell, CF, Independence HS (Tennessee)
Who is Hassell? Regarded as the high school player with the best hit tool in the draft, Hassell is a 6-foot-2 lefty swinger with a lean frame, above-average arm and a chance to stick in center field. Hassell starred last summer for the 18U national team, and Kiley McDaniel compares him to current Braves prospect Drew Waters. The big question is how much power will he grow into?
Why the Padres took him here: Somebody had to take a high school player eventually, right? This is the latest the first high school player has ever gone in the MLB draft, but the Padres are getting a hitter McDaniel raves about at No. 8 overall. Hassell is arguably the best prep hitter in this class — with Zac Veen being the closest challenger — and if he grows into his power as he ages, he has the potential to be a star. — Mullen
Check out highlights of outfielder Robert Hassell from Independence HS in Tennessee, selected No. 8 by the Padres.

9. Colorado Rockies: Zac Veen, CF, Spruce Creek HS (Florida)
Who is Veen? The top high school bat in this draft, the Florida commit has been compared to Christian Yelich and Cody Bellinger for his smooth swing and effortless power. He's 6-foot-4 and an above-average runner who fits in center field now but could have to move to a corner as he fills out.
Why the Rockies took him here: It's a run of high school outfielders! The Rockies need a little bit of everything in their system, so getting the highest-rated player left on the board is a great way to go. Veen's smooth swing and lanky frame hint at a future with plus power as a plus hitter with excellent plate discipline. The odds that he will turn into Bellinger are slim, but his swing looks an awful lot like the reigning NL MVP's right now. — Mullen
Check out highlights of Spruce Creek High outfielder Zac Veen, selected ninth overall by the Rockies.
10. Los Angeles Angels: Reid Detmers, LHP, Louisville
Who is Detmers? A polished lefty who pounds the strike zone, Detmers works off a low-90s fastball but has a plus curveball, a plus changeup and excellent feel for the art of pitching. His fastball plays up because he hides it well, and he fanned 167 in 113⅓ innings last year and was dominant in his four outings in 2020, with 46 K's in 22 innings. He might be more about a high floor than a high ceiling, but he could move quickly through the minors
Why the Angels took him here: No surprise with this pick, as the Angels had been tied to a college arm all along and Detmers might be the safest pitcher in the draft. He might not have the upside of some of the high-velocity arms, but given the Angels didn't have a single pitcher make even 20 starts last season, they need a workhorse who can chew up innings. Detmers also is advanced enough that with the expanded rosters we expect to see this season in the majors, he could make an immediate impact for the Angels. — Schoenfield
Check out highlights of left-handed pitcher Reid Detmers out of Louisville, selected No. 10 by the Angels.

11. Chicago White Sox: Garrett Crochet, LHP, Tennessee
Who is Crochet? A towering 6-foot-6 southpaw, Crochet spent more time his first two years at Tennessee pitching out of the bullpen and with mixed results — 143 strikeouts in 128⅔ innings, but also 21 home runs allowed and a 4.76 ERA (4.08 as a sophomore). His pure stuff is the best of any lefty in the draft, however, with a 96-100 mph fastball and a plus breaking ball. His start to 2020 was delayed because of a muscle issue in his shoulder, but he returned to make one start and hit 99. He has the stuff to start, but could end up as a late-game weapon out of the bullpen.
Why the White Sox took him here: The White Sox once selected Chris Sale with the 13th pick, and Crochet has a similar blistering fastball coming from a long and lean build. Their past four first-round picks had all been position players, so they shifted gears here. Crochet's limited track record as a starter makes him a gamble, but Sale was considered a big risk at the time as well. He's another guy who could help immediately in 2020 out of the bullpen, before returning to the minors in 2021 to develop as a starter. — Schoenfield
Check out highlights of Tennessee left-handed pitcher Garrett Crochet, selected 11th overall by the White Sox.
12. Cincinnati Reds: Austin Hendrick, OF, West Allegheny HS (Pennsylvania)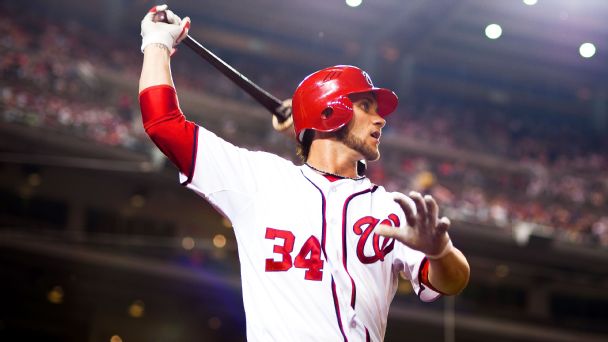 Bryce Harper, Ken Griffey Jr. and Bo Jackson lived up to their billing. Todd Van Poppel and Gregg Jefferies? Not so much. Here's the one prospect we were sure would be your team's next superstar.
David Schoenfield
Who is Hendrick? His high school season never got started, so scouts are relying on his summer performance from 2019, when he impressed with easy raw power from the left side and a quick bat. He hit a ball out of Wrigley Field at the Under Armour High School All-American Game last summer. He has one of the strongest arms in the draft, making him an ideal fit for right field. One negative: He turns 19 in a week, so he's old for his draft class.
Why the Reds took him here: The bat speed is the draw here. Hendrick is a little old for his draft class, but his 91 mph exit velocity could lead to massive power at Cincinnati's home run-friendly Great American Ballpark. Hendrick will probably end up in a corner rather than center field, but his bat should play fine at any outfield spot. — Mullen
Check out highlights of West Allegheny HS outfielder Austin Hendrick, selected 12th overall by the Reds.
13. San Francisco Giants: Patrick Bailey, C, NC State
Who is Bailey? Bailey is a switch-hitting backstop who earns plus grades for his throwing arm and work behind the plate. He's also the rare college catcher who calls his own game, a big positive for pro scouts. He has hit .302 at NC State with 29 home runs in 131 games and has displayed a good eye with a 14.9% walk rate, including 23% in 2020. There might not be huge upside here, but as a quality defensive catcher who might hit for a little pop and produce a decent OBP, he's a well-rounded prospect in a sport currently devoid of top catchers at the major league level.
Why the Giants took him here: There are two ways to look at this. The first is: Why would the Giants take a catcher No. 13 overall when their top prospect (No. 7 overall on Kiley McDaniel's top 100) is a catcher in Joey Bart. The other is: Wow, the Giants must really like Bailey to take him No. 13 overall when their top prospect is a catcher. One possibility here is that with the universal DH likely coming to the National League, rotating catchers will be a good way to use the spot while resting your starting catcher more. No matter the strategy, Bailey is a true catching prospect with legitimate pop in his bat. He belted 29 home runs in 131 career games at NC State. There's some question of how his hit tool will play at higher levels though, and his .288 average in 2019 and .296 start this year are on the low side for a highly ranked college player. — Mullen
Check out highlights of NC State's switch-hitting catcher Patrick Bailey, selected 13th overall by the Giants.
14. Texas Rangers: Justin Foscue, 2B, Mississippi State
Who is Foscue? This is the kind of player whom statistical models might like better than scouts do. He performed well as a sophomore in the tough SEC, showing power (14 home runs) and a good approach (30 walks, 32 strikeouts) to go with a .331 average. Scouts worry about a pull-heavy approach, whether his power will translate with a wood bat and ordinary range at second base that could push him to third base or left field.
Why the Rangers took him here: To be blunt, the Rangers haven't drafted well in recent years, without a single player in Kiley McDaniel's preseason top 100 prospects list. The Rangers have historically favored athletes with a high ceiling, but Foscue is similar to Josh Jung, last year's first-round pick, as a college player with a projectable bat, even if some of the other tools are a little underwhelming. If the models are correct, Foscue could move quickly through the system and displace the OBP-impaired Rougned Odor at second base. — Schoenfield
Check out highlights of Mississippi State second baseman Justin Foscue, selected 14th overall by the Rangers.
15. Philadelphia Phillies: Mick Abel, RHP, Jesuit HS (Oregon)
Who is Abel? The first high school player from Oregon drafted in the first round since the Royals took Matt Smith in 1994, the 6-foot-5 Abel has been a first-round candidate since hitting the mid-90s on the radar gun early in his prep career. Still, he had an inconsistent summer last year and had just one outing this spring. A hard slider is his best secondary pitch, and he receives good reviews for his maturity and makeup.
Why the Phillies took him here: Well, it took 15 picks, but Abel is the top high school pitcher selected in this draft. Abel is an Oregon State commit who looks every bit the part of an elite starting pitching prospect. He has a lanky build and touches 97 mph with three above-average pitches. Coming from the Pacific Northwest and without playing a single high school game this year, he has thrown fewer pitches than many other pitching prospects in this draft, which also makes it tougher to evaluate him. The bet here is on Abel growing into an elite starting pitcher — names like Jack Flaherty, Stephen Strasburg and Justin Verlander come to mind as absolute best-case potential here — but the chances of him getting there are slimmer and it is going to take a while. — Mullen
Check out highlights of Jesuit High School pitcher Mick Abel, selected 15th overall by the Phillies.
16. Chicago Cubs: Ed Howard, SS, Mount Carmel HS (Illinois)
Who is Howard? The consensus top prep shortstop in a weak draft for high school shortstops, Howard first made headlines as the starting shortstop on the Jackie Robinson West team that went to the championship game of the Little League World Series in 2014. He's now the first Illinois high school position player to go in the first round since Jayson Werth in 1997. He's viewed as a sure bet to remain at shortstop, and at 6-foot-2 with a quick bat, there is potential with the stick.
Why the Cubs took him here: The Cubs went with the hometown kid and are getting a true shortstop prospect who should stick at the position as he progresses toward Wrigley. Howard's stock had fallen a bit before the draft and a nagging shoulder injury could be the reason, but that also means there's a possibility of this pick turning out to be a very good one for the Cubs if the Chicago native can fulfill his potential as the top shortstop prospect in this draft. — Mullen
Check out highlights of Ed Howard, a shortstop from Mount Carmel High School in Illinois selected 16th overall by the Cubs.
17. Boston Red Sox: Nick Yorke, 2B, Archbishop Mitty HS (California)
Who is Yorke? The biggest surprise so far. Kiley McDaniel had Yorke down at No. 69, which was higher than most other rankings, but some evaluators liked him as one of the best prep bats on the West Coast and he has a long track record of success in high school. He had a commitment to Arizona, so he was viewed as an unlikely sign unless he went in the first round.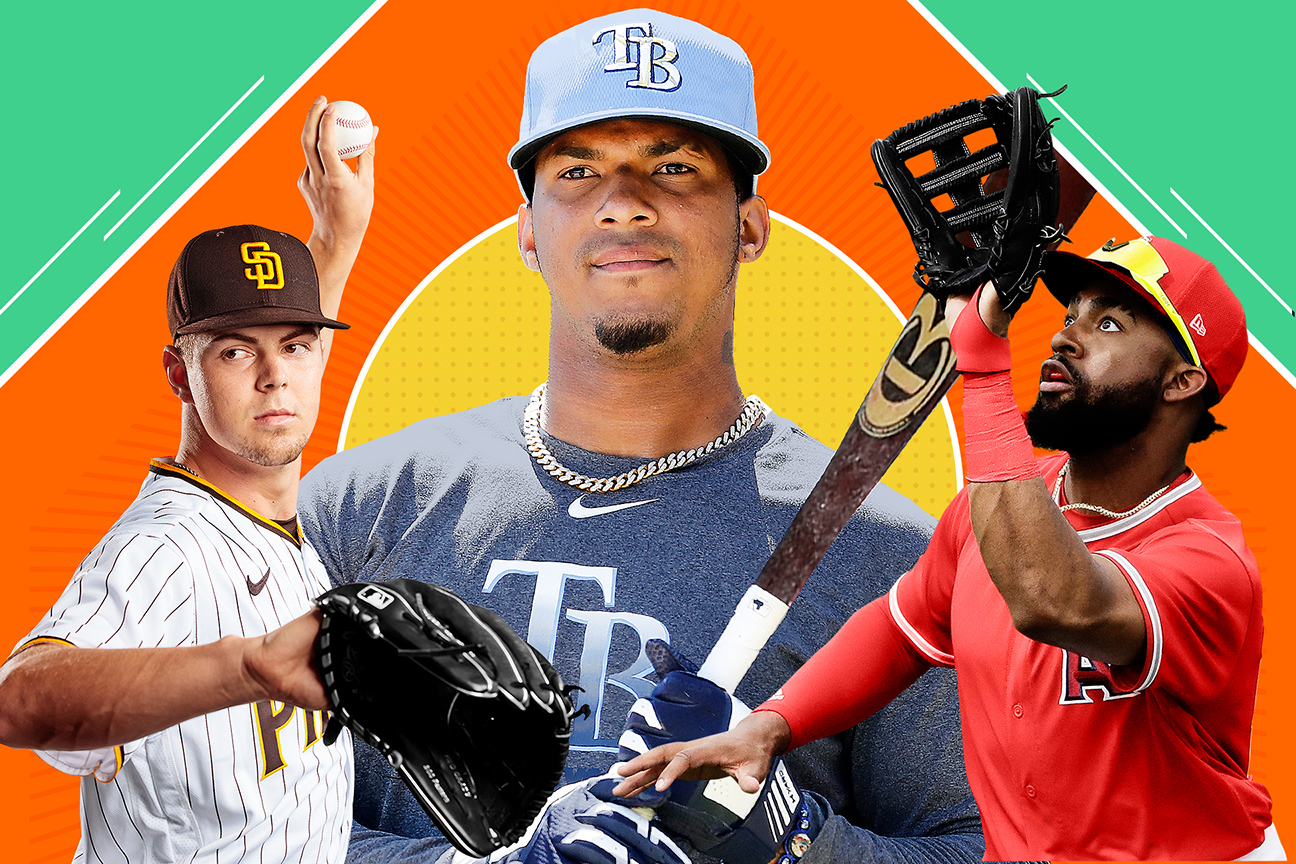 Spoiler alert: Wander Franco leads our list. Which MLB stars of tomorrow follow the best prospect since Mike Trout in this year's rankings? Kiley McDaniel (ESPN+)
Why the Red Sox took him here: The Red Sox don't have a second-round pick due to their sign-stealing shenanigans, so this looks like an underslot selection so the Red Sox can pour more money into some later picks and perhaps get a steal in the third or fourth round. The Red Sox announced Yorke as a second baseman, which hints to his lack of range at shortstop and why he wasn't higher on the pre-draft rankings. Red Sox fans probably have some consternation about this pick, but one scout texted ESPN's Jeff Passan that Yorke was the best prep hitter on the West Coast. In today's game, teams covet an offense-minded second baseman and Yorke might fit that bill in the future. — Schoenfield
Check out highlights of Archbishop Mitty High School second baseman Nick Yorke, selected 17th overall by the Red Sox.
18. Arizona Diamondbacks: Bryce Jarvis, RHP, Duke
Who is Jarvis? The son of former big league pitcher Kevin Jarvis, Bryce went in the 37th round to the Yankees last year as a draft-eligible sophomore. But he added velocity over the summer and now throws into the mid-90s to go with an outstanding changeup and a curveball that flashes plus as well. He has added weight and was off to a great start in 2020 with 40 K's and two walks in 27 innings. He's already 22, but he could be a late bloomer with some intriguing upside.
Why the Diamondbacks took him here: Jarvis was off to a dominant start to the 2020 season at Duke. Yes, it's only four games, but look at these numbers: 0.67 ERA, 40 strikeouts to only two walks in 27 innings. Now his numbers prior to that at Duke don't nearly compare, but there's pretty good reason to believe the improvement came from adding a few miles per hour on his fastball after working on velocity at Driveline. There also could be some strategy in play here, as a 22-year-old starter coming off the best pitching performances of his life is a good candidate to target for an underslot bonus. — Mullen
Check out highlights of Duke pitcher Bryce Jarvis, who was selected 18th by the Diamondbacks.
19. New York Mets: Pete Crow-Armstrong, CF, Harvard-Westlake HS (California)
Who is Crow-Armstrong? The son of two actors, Crow-Armstrong is from the same prep school that produced Lucas Giolito, Max Fried and Jack Flaherty. He has long been on scouts' radar and has played for the 12U, 15U and 18U national teams. The left-handed hitter is more hit than power right now, with scouts disagreeing on the long-term impact of his power. But he's a plus defender and runner who can handle center field.
Why the Mets took him here: Crow-Armstrong looks the part of future big league outfielder. He has a great pedigree for a future star — and his mother played the mother in the movie "Little Big League." He also has been talked about as a top prospect in this draft since he first popped on the radar as a California prep star. The big question is if his power will develop to match the rest of his skills. If it does, he's an all-around outfielder worthy of a much higher spot in this draft. — Mullen
Check out highlights of Pete Crow-Armstrong, an outfielder from Harvard Westlake HS in California drafted 19th overall by the Mets.
20. Milwaukee Brewers: Garrett Mitchell, CF, UCLA
Who is Mitchell? Based strictly on tools, maybe the most talented position player in the draft. He's 6-foot-3, 200 pounds, bats left-handed, displays huge raw power in batting practice and has grade 70 or 80 speed. He hasn't learned how to tap into his power in games, although he did hit .349 last year for UCLA while leading the nation with 12 triples (and stealing 18 bases). He was off to an interesting stat line in 2020, hitting .355 with only three strikeouts in 15 games — but without a home run. He also has Type 1 diabetes, raising concerns about his durability and stamina.
Why the Brewers took him here: Mitchell's tools rank right up there with names you just scrolled past 10 or 12 spots up this list. He showed off elite speed at UCLA, leading college baseball in triples in 2019. He has power that stands out among true center fielders. He has the defensive ability to not just remain in center but to be a defensive star there. There are some real questions about his ability to live up to those tools on a consistent basis, but if this all clicks, watch out. — Mullen
Check out highlights of UCLA outfielder Garrett Mitchell, selected 20th overall by the Brewers.

21. St. Louis Cardinals: Jordan Walker, 3B, Decatur HS (Georgia)
Who is Walker? Today's game is all about power, and that's what drives Walker's game. The best corner position high school prospect in 2020, the Duke commit is already 6-foot-5 and 220 pounds. There is some debate about swing-and-miss tendencies (especially against breaking balls), but some scouts still project an average-or-better hit tool. His lack of range at third means he might eventually end up at first base.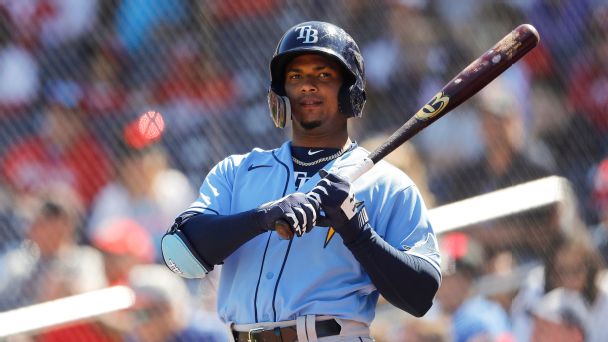 Who has MLB's best (and worst) farm systems? We rank all 30 franchises Kiley McDaniel
Why Cardinals took him here: A move to first base or an outfield corner might not be the worst thing considering the Cardinals already have Nolan Gorman in the system at third base. Given St. Louis has a pretty good history of getting the most out of hitting prospects, the potential here as that Walker hits enough to get to that pop and gives the Cards power threats at both infield corners. — Mullen
Check out highlights of Decatur (GA) High School third baseman Jordan Walker, selected 21st overall by the Cardinals.
22. Washington Nationals: Cade Cavalli, RHP, Oklahoma
Who is Cavalli? Cavalli is a projection pick, based on his easy mid-90s velocity and grade 65 curveball, to go along with an ideal 6-foot-4, 226-pound build and two other potential plus pitches in his slider/cutter and changeup. He didn't pitch much as a freshman, playing more first base, and in 12 starts as a sophomore he posted a 3.28 ERA, but with 35 walks and 59 K's in 60⅓ innings. He missed time as a senior in high school because of back problems and some of last year because of a stress fracture, so the injury history and command are concerns.
Why the Nationals took him here: The Nationals know better than anyone what strong starting pitching can mean for success on the field after that recipe won them last year's World Series. They also have a penchant for taking high-upside picks when they can early in the draft. Cavalli checks off both boxes as a prototypical starting pitcher with the athleticism and fastball to turn into a strong prospect. Using a first-round pick on a college starter whose results don't match the upside definitely carries some risk, though, and the Nationals are gambling on a starter with a 4.09 ERA over 101 college innings at Oklahoma at a point when several similarly ranked pitching prospects are still on the board. — Mullen
Check out highlights of Oklahoma pitcher Cade Cavalli, selected 22nd overall by the Nationals.
23. Cleveland Indians: Carson Tucker, SS, Mountain Pointe HS (Arizona)
Who is Tucker? Older brother Cole went 24th overall in the 2014 draft and reached the majors with Pittsburgh this past season. His brother is a switch-hitter while Carson bats right-handed, relying at the moment more on bat speed and contact than power. A strong start to his season pushed him up draft boards and he has the arm, feet and athleticism to stick at shortstop.
Why the Indians took him here: Well, there's this guy named Francisco Lindor who might be leaving Cleveland as a free agent after 2021. The Indians do have shortstops Tyler Freeman and Brayan Rocchio as two of their top-rated prospects, but Freeman's range probably will push him to second base in the long run. Tucker gives them another athletic middle infielder and you can never have too many of those. — Schoenfield
Check out highlights of Mountain Pointe (AZ) shortstop Carson Tucker, brother of Pirates SS Cole, selected 23rd by the Indians.
24. Tampa Bay Rays: Nick Bitsko, RHP, Central Bucks East HS (Pennsylvania)
Who is Bitsko? One of the biggest wild cards in draft history, Bitsko reclassified from the 2021 draft class, where he was one of the top-ranked prep arms, to this year's draft. But since his high school season hadn't started and teams who saw him last summer watched him with 2021 in mind, he's hard to evaluate. What he has, however, are some eye-popping videos and advanced metrics, including a fastball that has hit 98.5 mph with Justin Verlander-like spin efficiency.
Why the Rays took him here: This pick probably spoils Baltimore's possible plan to get Bitsko with the 30th pick, but it fits perfectly with Tampa's long-time draft strategy of going with talent and upside — even with a risky selection like Bitsko. All that data — including curveball metrics comparable to Chris Paddack's and slider metrics comparable to Luis Castillo's — make Bitsko one of the biggest upside arms in the draft. Yes, he is a long way from Chris Paddack or Luis Castillo, let alone a future Hall of Famer, but it will be fascinating to see how Tampa's player development system works with him. — Schoenfield
Meet Nick Bitsko: A 17-year-old pitcher with enormous upside
Check out highlights of Central Bucks East High School pitcher Nick Bitsko, selected 24th overall by the Rays.

25. Atlanta Braves: Jared Shuster, LHP, Wake Forest
Who is Shuster? The lefty struggled his first two years with the Demon Deacons with a 6.79 ERA but had a great summer in the Cape Cod League and started well in 2020, with a fastball that was up to 97 mph this spring after sitting 88-92 last year. His control had been an issue until last summer, but note that he did fan 94 in 68 innings last year for Wake (although he also gave up 83 hits) and had a 43/4 strikeout/walk ratio in 26⅓ innings this year. He mixes in a plus changeup and has a developing slider.
Why the Braves took him here: That plus changeup is the calling card for Shuster and it should help him move through Atlanta's system quickly. This is the fifth time in the past six drafts that the Braves have gone pitcher with their first-round picks, and developing pitching prospects into top-flight starters is something they continue to do as well as anyone. — Mullen
Check out highlights of Wake Forest's left-handed pitcher Jared Shuster, selected 25th overall by the Braves.
26. Oakland Athletics: Tyler Soderstrom, C, Turlock HS (California)
Who is Soderstrom? Tyler, the son of former first-round pick Steve Soderstrom (sixth overall in 1993), has a left-handed bat that's ahead of his defensive game at the moment, but he has the plus arm and athleticism to move to third base or a corner outfield position, if necessary. Scouts love his swing and power potential, and he hit well at several showcase events last year.
Why the A's took him here: This could be a good pick at this point in the draft for the A's, although they'll probably have to go overslot to buy him out of his commitment to UCLA. The A's could use a hit on a position player given some of their recent first-round choices: 2015 pick Richie Martin never hit (and is now with the Orioles), 2017 top-10 pick Austin Beck has struggled to tap into his power potential in the minors and 2018 top-10 pick Kyler Murray looks like a big star … in the NFL. — Schoenfield
Check out highlights of Turlock High's catcher Tyler Soderstrom, selected 26th overall by the Athletics.

27. Minnesota Twins: Aaron Sabato, 1B, North Carolina
Who is Sabato? A big, bulky first baseman with raw power to match Torkelson's, Sabato is a draft-eligible sophomore who raked as a freshman, hitting .343/.453/.696 with 18 home runs. In 19 games in 2020, he hit .292/.478/.708 with more walks than strikeouts. He's not as athletic as Torkelson and is a below-average defender and runner, and the track record is more limited, but the 70 grade power is legit.
Why the Twins took him here: What do you do when you set a major league record for home runs? Why not draft more power. Sabato's average exit velocity and launch angle numbers compare to Nelson Cruz's, so it makes sense that Sabato might someday replace him as the Twins' designated hitter. Eduardo Perez loves the way Sabato uses his feet and gets the barrel through the zone. — Schoenfield
Check out highlights of North Carolina's power-hitting first baseman Aaron Sabato, selected 27th overall by the Twins.
28. New York Yankees: Austin Wells, C, Arizona
Who is Wells? A draft-eligible sophomore, Wells hit .353/.462/.552 as a freshman with more walks (46) than strikeouts (43). He followed that up with a strong performance in the Cape Cod League, hitting .308 with seven home runs in 156 at-bats. He bats left-handed and has projectable power, but he might not be a catcher — at least not until MLB shifts to robot umpires.
Why the Yankees took him here: The Yankees' system is weak in bats with big upside, other than teenage outfielder Jasson Dominguez, who has yet to play a minor league game. Wells immediately becomes one of the best hitting prospects in the system, and even if he doesn't stick at catcher, he can move to first base or DH if the bat plays. The Yankees also drafted Wells out of high school in the 35th round in 2018, so they've liked him for several years.
Check out highlights of Arizona catcher Austin Wells, selected 28th overall by the Yankees.
29. Los Angeles Dodgers: Bobby Miller, RHP, Louisville
Who is Miller? Another big right-hander (6-foot-5), Miller has some of the best heat in the draft, with a fastball that sits 94-98, although it's more of a heavy sinking fastball. He took a no-hitter into the ninth inning in an NCAA tournament game against East Carolina, when he flashed a potentially dominant slider/cutter. The command isn't always there and the effort in his delivery and long arm action has some scouts believing he ends up in the bullpen.
Why the Dodgers took him here: The Dodgers have shown they know exactly what they're doing with late first-round picks, considering its where they tend to end up picking thanks to their success on the field. Miller fits some of the things that seem to work well for them as a big-time arm from a major program. He isn't nearly as polished as Reid Detmers, his Louisville rotation mate who went earlier in the first round, but there's no question which starter has better pure stuff and the Dodgers are exactly the type of team that can get him to harness it. — Mullen
Check out highlights of Louisville right-handed pitcher Bobby Miller, selected 29th overall by the Dodgers.
Competitive Balance Round A
30. Baltimore Orioles: Jordan Westburg, SS, Mississippi State
Who is Westburg? Part of the Bulldogs' outstanding double-play combination, Westburg is a 6-foot-3 shortstop with bigger tools than second baseman Justin Foscue — but less polish, especially at the plate, where he fanned 69 times in 321 plate appearances in 2019. He's a plus runner with plus raw power, although he's still learning to reach it in games. His arm strength is enough for shortstop, although he could end up at third base or second base.
Why the Orioles took him here: When the Orioles took Kjerstad with the second pick as a likely underslot selection, the feeling was they might go instead with an overslot high school selection here. Instead, they went with the talented, high-upside Westburg, whose tools grade higher than his performance. As ESPN analyst Chris Burke pointed out, there will be a lot of pressure on the Orioles' player development system to turn Kjerstad and Westburg into productive hitters. — Schoenfield
31. Pittsburgh Pirates: Carmen Mlodzinski, RHP, South Carolina
Who is Mlodzinski? He sounds like an extra from a Scorsese movie (his last name is pronounced Muh-jin-ski), but after breaking his foot 10 innings into his sophomore season, he emerged as one of the top pitching prospects in the Cape Cod League, posting a 2.15 ERA in 29⅓ innings with a 40:4 strikeout-to-walk ratio. Still, after pitching only 45 innings as a freshman and having this season shortened, he hasn't pitched much the past three years. His fastball ran up to 98 last summer, but he wasn't throwing quite as hard in his early outings this spring.
Why the Pirates took him here: With a big frame and a sinking fastball, Mlodzinski is more high floor than high ceiling. If Mlodzinski can continue the success he had on the Cape, his future is as a midrotation starter in Pittsburgh. — Mullen
32. Kansas City Royals: Nick Loftin, SS, Baylor
Who is Loftin? The tools aren't loud, but Loftin has been a steady performer at Baylor, and the statistical models will love his high contact rate. He's steady enough at shortstop but started at five positions for the collegiate national team last summer, so potential versatility is a big plus. He began moving up draft boards after starting 2020 by hitting for more power (eight extra-base hits in 14 games), but he might still be below average in that department.
Why the Royals took him here: After nabbing Texas A&M lefty Asa Lacy with the fourth pick, the Royals get another good college performer in Loftin. He's a good bet to reach the majors in some capacity, and if the power continues to develop, Chris Burke threw out a Zack Cozart comp. Under Dayton Moore, the Royals had long been an organization that favored high school players, but this makes six college players out of seven first-round picks since 2018. In a Zoom call after the first round, Moore said the team also considered Loftin with the fourth pick, so the Royals are obviously thrilled to get him at 32. — Schoenfield
33. Arizona Diamondbacks: Slade Cecconi, RHP, Miami
Who is Cecconi? Another draft-eligible sophomore, Cecconi was a big prospect entering his senior season of high school but got injured and missed most of it. He had a solid freshman season with the Hurricanes, pitching 80 innings with an 89/18 strikeout/walk ratio while relying on a mid-90s fastball and hard slider. He has the frame to start, but the lack of a strong third offering and the fastball/slider combo means he could be best suited for relief work.
Why the Diamondbacks took him here: After taking Duke's Bryce Jarvis at No. 18, Arizona came back for another helping of ACC starting pitching by grabbing Ceconni here. It makes sense given that Arizona's top five prospects are all position players and their past five first-round picks have been position players, too. — Mullen
34. San Diego Padres: Justin Lange, RHP, Llano HS (Texas)
Who is Lange? Kiley calls him the highest riser of high school players this spring after he hit 100 mph in his first outing of the year. Kiley also points out that pitchers who have a sudden velocity spike are higher injury risks. Still, that's a dreamy fastball and the advanced metrics are also positive, although he's unrefined and the command is a big work in progress.
Why the Padres took him here: The Padres have a tendency to go high-school heavy in the draft and Wednesday was no different, as they followed up their first-round pick of Robert Hassell by grabbing late-blooming high school arm Lange here. He's an athletic 18-year-old who relies on a fastball/slider combo, but this is the kind of pick that is particularly difficult for teams to evaluate in a shortened spring like we had. — Mullen
35. Colorado Rockies: Drew Romo, C, The Woodlands HS (Texas)
Who is Romo? The No. 60 prospect on Kiley McDaniel's pre-draft rankings, Romo is an LSU commit whose defense is ahead of his offense. Scouts rave about his receiving ability and he is a switch-hitter with some power at the plate.
Why the Rockies took him here: Catching has been an area of need for the Rockies for as long as they've been in existence, and Romo's mix of receiving skills with a chance to develop into a hitter with power who could take advantage of Coors Field makes him a good candidate to fill the longtime hole. — Mullen
36. Cleveland Indians: Tanner Burns, RHP, Auburn
Who is Burns? He had first-round stuff as the Gatorade Alabama state player of the year in high school but instead enrolled at Auburn, where he pitched well in the SEC as a freshman and sophomore. As a 6-foot right-hander, he lacks ideal size, but he has above-average stuff, including a 92-94 mph fastball that he commands well.
Why the Indians took him here: The Indians have had great success in recent years with college arms who have outperformed their raw stuff — Shane Bieber, Aaron Civale and Zach Plesac make for a young rotation to build around (along with Mike Clevinger and Carlos Carrasco). Burns fits a similar profile as a pitcher who has performed well in the SEC, although his raw grades might be a little higher than Bieber's or Civale's. Like those two, he could move quickly into the Cleveland rotation. — Schoenfield
37. Tampa Bay Rays: Alika Williams, SS, Arizona State
Who is Williams? Williams is an above-average defensive shortstop with fluid movement, good range and hands. At the plate, he has had excellent contact skills during his ASU career, with more walks than strikeouts but rarely lifts the ball and has only five home runs and 21 doubles in 463 at-bats in his college. There's athleticism here and upside similar to Kevin Newman, the first-rounder from Arizona in 2015 who hit .308 for the Pirates in 2019.
Why the Rays took him here: The Rays' system is absolutely loaded with middle-infield prospects and now it has another one. Chris Burke calls Williams the best defender in the draft, and the Rays will see if they can tap into his athleticism and contact ability to produce more power as a pro. — Schoenfield
Note: Astros forfeited first- and second-round picks as part of their penalty for illegally stealing signs.
Second round
38. Detroit Tigers
39. Baltimore Orioles
40. Miami Marlins
41. Kansas City Royals
42. Toronto Blue Jays
43. Seattle Mariners
44. Pittsburgh Pirates
45. San Diego Padres
46. Colorado Rockies
47. Chicago White Sox
48. Cincinnati Reds
49. San Francisco Giants
50. Texas Rangers
51. Chicago Cubs
52. New York Mets
53. Milwaukee Brewers
54. St. Louis Cardinals
55. Washington Nationals
56. Cleveland Indians
57. Tampa Bay Rays
58. Oakland Athletics
59. Minnesota Twins
60. Los Angeles Dodgers
* Astros and Red Sox forfeited their second-round picks as part of their sign-stealing punishment
**Angels (Anthony Rendon), Phillies (Zack Wheeler), Diamondbacks (Madison Bumgarner), Braves (Will Smith) and Yankees (Gerrit Cole) lost second-round picks for signing free agents
Competitive Balance Round B
61. Miami Marlins
62. Detroit Tigers
63. St. Louis Cardinals (received in trade from the Rays)
64. Seattle Mariners (received in trade from the Brewers)
65. Cincinnati Reds
66. Los Angeles Dodgers (received in trade from the Twins)
Compensation picks
67. San Francisco Giants (for losing Madison Bumgarner)
68. San Francisco Giants (for losing Will Smith)
69. New York Mets (for losing Zack Wheeler)
70. St. Louis Cardinals (for losing Marcell Ozuna)
71. Washington Nationals (for losing Anthony Rendon)
72. Houston Astros (for losing Gerrit Cole)
Third round
Twins gave up their third-round pick for signing Josh Donaldson.
73. Detroit Tigers
74. Baltimore Orioles
75. Miami Marlins
76. Kansas City Royals
77. Toronto Blue Jays
78. Seattle Mariners
79. Pittsburgh Pirates
80. San Diego Padres
81. Colorado Rockies
82. Los Angeles Angels
83. Chicago White Sox
84. Cincinnati Reds
85. San Francisco Giants
86. Texas Rangers
87. Philadelphia Phillies
88. Chicago Cubs
89. Boston Red Sox
90. Arizona Diamondbacks
91. New York Mets
92. Milwaukee Brewers
93. St. Louis Cardinals
94. Washington Nationals
95. Cleveland Indians
96. Tampa Bay Rays
97. Atlanta Braves
98. Oakland Athletics
99. New York Yankees
100. Los Angeles Dodgers
101. Houston Astros
Fourth round
102. Detroit Tigers
103. Baltimore Orioles
104. Miami Marlins
105. Kansas City Royals
106. Toronto Blue Jays
107. Seattle Mariners
108. Pittsburgh Pirates
109. San Diego Padres
110. Colorado Rockies
111. Los Angeles Angels
112. Chicago White Sox
113. Cincinnati Reds
114. San Francisco Giants
115. Texas Rangers
116. Philadelphia Phillies
117. Chicago Cubs
118. Boston Red Sox
119. Arizona Diamondbacks
120. New York Mets
121. Milwaukee Brewers
122. St. Louis Cardinals
123. Washington Nationals
124. Cleveland Indians
125. Tampa Bay Rays
126. Atlanta Braves
127. Oakland Athletics
128. Minnesota Twins
129. New York Yankees
130. Los Angeles Dodgers
131. Houston Astros
Fifth round
Yankees gave up their fifth-round pick for signing Gerrit Cole.
132. Detroit Tigers
133. Baltimore Orioles
134. Miami Marlins
135. Kansas City Royals
136. Toronto Blue Jays
137. Seattle Mariners
138. Pittsburgh Pirates
139. San Diego Padres
140. Colorado Rockies
141. Los Angeles Angels
142. Chicago White Sox
143. Cincinnati Reds
144. San Francisco Giants
145. Texas Rangers
146. Philadelphia Phillies
147. Chicago Cubs
148. Boston Red Sox
149. Arizona Diamondbacks
150. New York Mets
151. Milwaukee Brewers
152. St. Louis Cardinals
153. Washington Nationals
154. Cleveland Indians
155. Tampa Bay Rays
156. Atlanta Braves
157. Oakland Athletics
158. Minnesota Twins
159. Los Angeles Dodgers
160. Houston Astros
Credit: Source link