Africa is a treasure trove of medicinal plants: here are seven that are popular.
Thank you for reading this post, don't forget to subscribe!
Plants have directly contributed to the development of important drugs. The antimalarial treatment artemisinin, pain medication morphine, and cancer chemotherapy taxol are just three examples of drugs derived from plants. Africa is endowed with up to 45,000 plant species – about 25% of the world's plant genetic resources. More than 5,000 plant species from this enormous African resource are used in traditional medicines. Medicinal plant specialists Associate Professor Adeyemi Aremu and Professor Nox Makunga highlight some of these plants.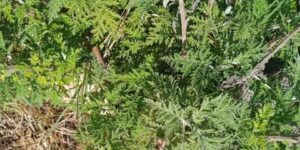 Artemisia afra Jacq. ex Willd. (African wormwood)
Artemisia afra is the only species in its genus that is indigenous to the African continent. It's often regarded as a potential flagship plant because of its high popularity and diverse uses in African traditional medicine. African wormwood has been used for coughs, colds, influenza and malaria.
Scientific evidence of its antimicrobial, anti-depressant, antioxidant and anti-inflammatory effects has been reported. African wormwood gained global interest when it was promoted as having potential to treat COVID-19 and was tested in laboratory studies. The extracts had some degree of inhibitory activity against feline coronavirus and SARS-CoV-2. But this requires further clinical study to reach a valid conclusion.
The traditional uses and increasing popularity of African wormwood have resulted in a number of commercial herbal products. But with insufficient clinical data, it's not yet known whether African wormwood is a treasure chest of new drugs.
Catharanthus roseus (L.) G.Don
This plant is also known as bright eyes, Cape periwinkle, graveyard plant, Madagascar periwinkle, old maid, or pink periwinkle. It is native and endemic to Madagascar. The plant is commonly used as a tonic and emetic for the treatment of many health conditions including rheumatism, diabetes, and skin-related and venereal diseases.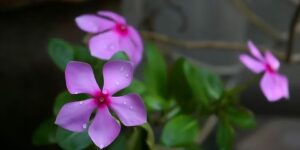 Pink periwinkle has several phytochemicals which are associated with antioxidant, antimicrobial, antidiabetic and anticancer properties. Alkaloids remain one of the signature. Two of its alkaloids, vincristine and vinblastine, have been extensively explored by the pharmaceutical industry. These two alkaloids were the first plant-derived anticancer agents deployed for clinical use.
Credit: Source link