Kenya's top tik tok queen Azziad Nasenya is suspiciously pregnant.
According to our insider, the lady from Kenya institute of mass communication has been suspiciously been seen in Runda several times, a place where gospel artist Apoko AKA Ringtone lives.
The artist has been controversial looking for a wife.
They say love is crazy, well controversial gospel singer Ringtone is going above and beyond to find himself a God-fearing, hardworking wife.
During an interview on Upclose With Betty, the Talanta singer revealed a secret project he has been working on to get a wife with the exact qualities he wants.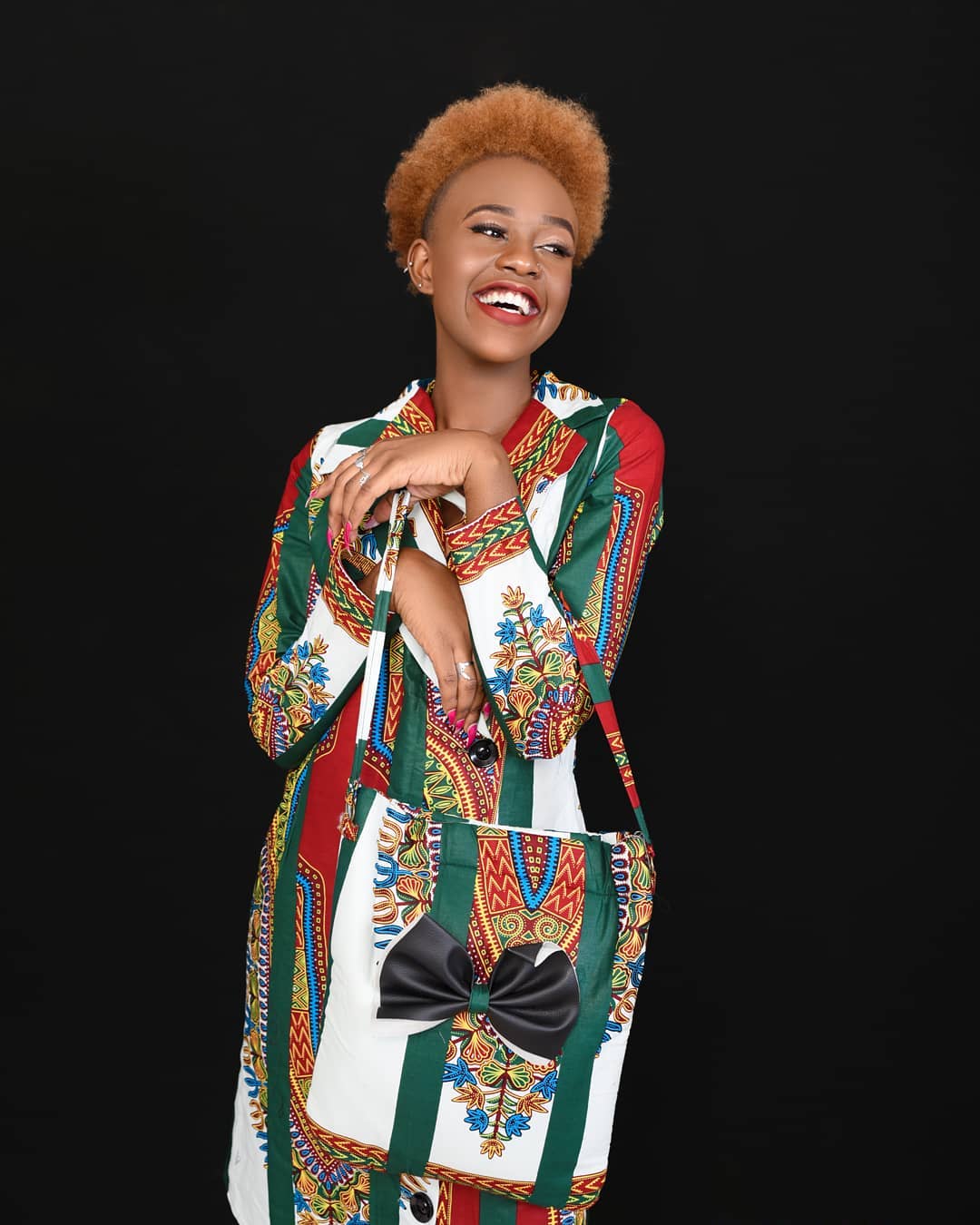 "Now that Kenyan ladies are ignoring me we are going to go out to the road. There's something I have been doing secretly. I'm surprised no one has noticed yet," he said
Ringtone apparently drives to Runda road and parks his car on the side, stands in the middle of the road and raises a placard for 30 minutes with his future wife's qualities.
"If in those 30 minutes a lady sees me and inboxes me we talk, I'm ready," Ringtone explains.
The singer highlighted that he is looking for a wife who fears God, who is very hardworking, who is humble, who prays, who fasts, a girl whose heart goes out for God.
If in those 30 minutes a lady sees me and inboxes me we talk, I'm ready (Photo: Courtesy)
"I am very handsome, romantic, caring, God-fearing, I'm a very good person," he added
When asked why he cannot do normal things like taking a girl out on date or meeting and talking, Ringtone responded by saying, "I'm a public figure, I try to go to a restaurant, and everyone is looking at me. So I decided, you know what, I'm not meeting everybody, I just want this one girl… I know she is out there."
Ringtone's love trials
About a year ago Ringtone, who has been claiming to be in love with Zari offered to give her a Range Rover, a gesture she dismissed.
The Rudi Nyumbani hitmaker was then rumoured to be dating Nairobi Diaries cast member, Pendo, as they were often seen together. Ringtone denied dating Pendo.
The singer had also made a move on Tanzanian singer Ray C after news got to him that she was born again.
"Attention: I hear Ray C is born again, and that she is searching for a husband. God is speaking to me. Kindly if you have her number send it to me and God will greatly bless you," he posted.