As the rest of her family members are reshuffling their romantic lives, the cosmetics mogul has seemingly gotten back together with Travis Scott, with whom she shares 3-year-old daughter Stormi Webster.
Since splitting nearly two years ago, the former couple made their first red carpet appearance together at the 72nd annual Parsons Benefit hosted by The New School in New York City on Tuesday night with their little one in tow.
The Jenner-Scott family posed for photos together at the event, with Jenner stunning in a vintage 1987 John Paul Gaultier dress and dad and daughter in coordinating black Bottega looks adorned with Lorraine Schwartz jewelry.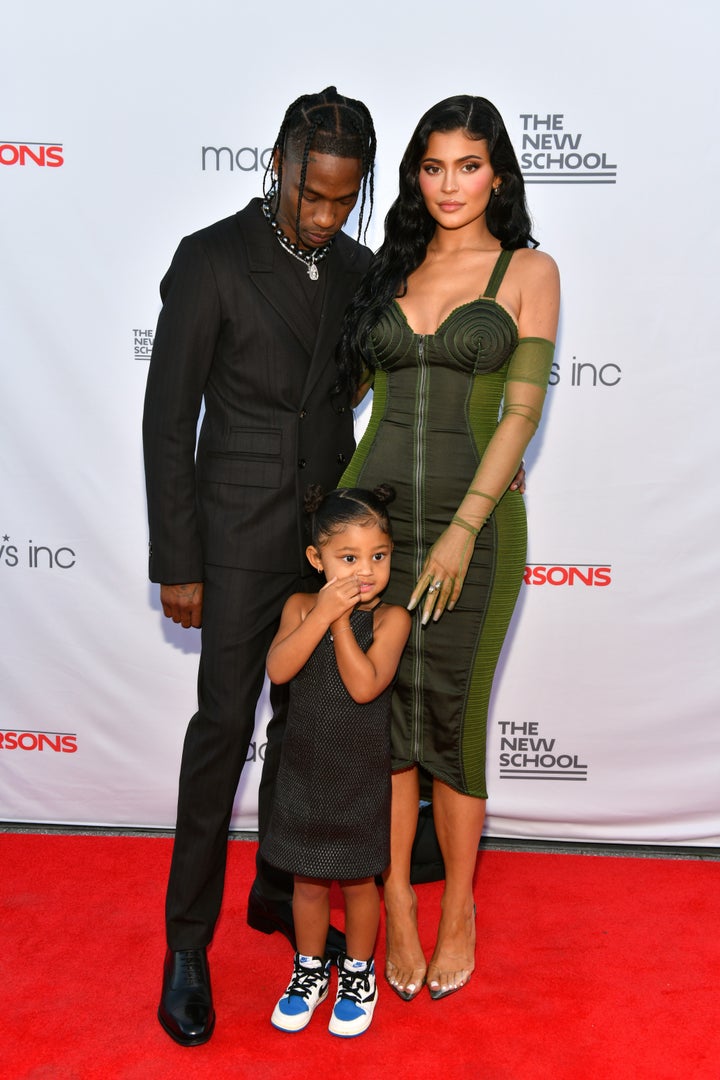 While being honored at the event, Scott gave a sweet shout-out to his family, telling the crowd, "Stormi, I love you, and wifey, I love you," according to E!, further fueling rumors that the two are very much on again.
"Travis and Kylie were being very sweet and cute together," an unnamed source told People about the pair. "They were holding hands and seemed fully back on."
Jenner reportedly flew in with their daughter just to support Scott that day. After the benefit, she shared a photo of herself wrapped in the rapper's arms, captioning the post, "24 hours in NYC."
The two have been spotted out and about together in recent months, making a family outing to Disneyland in May with a handful of other KarJenner cousins and later celebrating Memorial Day in the rapper's hometown of Houston.
Jenner has stayed relatively quiet about the ever-changing status of their relationship, but she recently shot down a report that the two were dating again but keeping things nonexclusive.
"You guys really just make up anything," she tweeted last month alongside a screenshot of a Daily Mail story about their supposed arrangement.
Adding in a separate tweet, Jenner later clarified, "I'm not discrediting anyone who is in an open relationship, but it's just careless and disrespectful to throw this narrative out there without knowing what's true."
Credit: Source link