Cotu boss Francis Atwoli has said he did not lobby to have a road named after him.
Atwoli, who was speaking in Nakuru, said he has never even met the Member of County Assembly who filed a motion to have the road named after him.
He noted that he was just informed he will be honoured on a certain date after the motion was unanimously passed by City Hall.
Nairobi County Government in May renamed the road from Dik Dik Road to Francis Atwoli Road.
The renaming of the road caused an uproar which saw the signage in Kileleshwa burned down on Tuesday.
"I don't need to lobby for that small road. I am known worldwide, those making noise are just envious," said Atwoli, adding that a bigger road like Jogoo Road in Eastlands where he was born, should be renamed after him.
He, however, said that people should be celebrated when they are alive.
"Don't name a road after I am dead. If you have to do anything, do it when I am still alive, call me to parties. But don't come to my funeral and start praising me that I was a powerful trade unionist," he said.
While accusing bloggers and politicians of being behind the vandalism, he said that his supporters had volunteered to look for the vandals who brought down the signpost.
"You see what they have been writing about me. The other day they said I have married a 23-year-old when I was at the Coast with my wife. It doesn't hurt me, it will haunt them. If I was asked to choose a road, I will choose the very best."
On the Building Bridges Initiative (BBI), Atwoli said it will be passed before the 2022 General Election.
"In the event it is not passed before the next polls, as a union we will push for the postponement of the election," he said, adding that the document is meant to solve Kenyan's problems.
"We want peace in this country as workers. After every five years, people who suffer are workers. Their children are killed and injured," he said.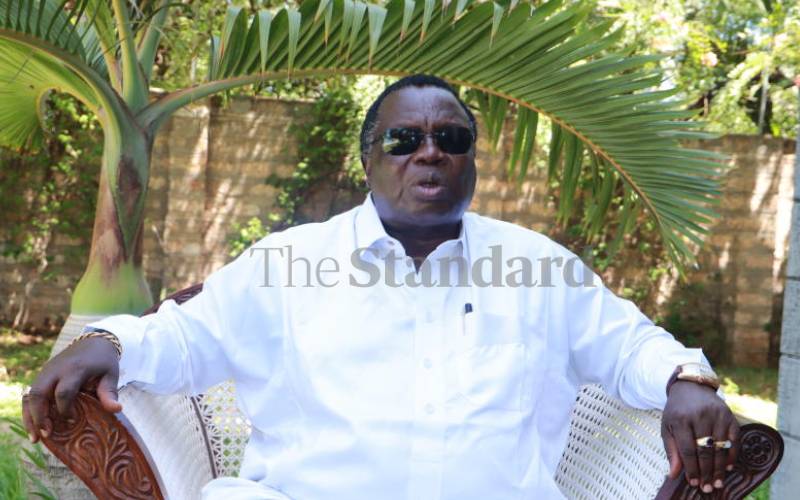 But according to the Constitution, a general election for the president shall be conducted on the same day as a general election of Members of Parliament, being the second Tuesday in August, after every five years.
Atwoli termed the High Court's decision declaring BBI unconstitutional as a political move targeting President Uhuru Kenyatta. "The ruling had nothing to do with BBI, it was 100 per cent political."
"We will wait for court's determination over the same. If the ruling is upheld, we will move to the Supreme Court and if we lose there, we will go back to the drawing board," said Atwoli.
Five High Court Judges Joel Ngugi, George Odunga, Jairus Ngaah, Teresia Matheka, and Chacha Mwita termed the Constitutional (Amendment) Bill 2020 unconstitutional.
Credit: Source link