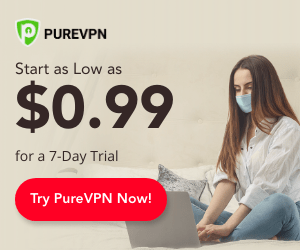 Treasury Cabinet Secretary Ukur Yatani today afternoon presents the Sh3.6 trillion budget to a nation crippled by the coronavirus pandemic. This is the second budget since the onset of the pandemic, the last full year for President Uhuru Kenyatta and the most uninspiring with no answers for the current tough times.
Kenyans will be waiting for reassurance that the stringent measures put in place to contain the invisible enemy, as coronavirus disease has come to be known, are paying fruit.
Yatani will be pleading with taxpayers to freely pay their taxes to fund new measures to consolidate the economic gains made since March 2020.
The Exchequer has set itself an arduous target of collecting more than a trillion shillings in taxes by the end of June next year. This is very ambitious given the fact that the taxman has been missing targets.
He will also need to assuage public fears over the growing debt burden to allow him to borrow close to Sh1.6 trillion so as to plug a budget hole that will be left due to total spending exceeding total tax collection
Highlights
Education ministry given Sh202.8b in the 2021/22 budget. Sh12b channelled to free primary education programme, Sh62.2b to free day secondary education.
ICT allocated Sh20.9 billion.
Sh15 billion for Sports and Arts development.
Sh1.7 billion to tourism fund.
Corruption: EACC gets Sh3.3 billion, office of DPP allocated Sh3.2 billion and Sh7.6 billion to the CID.
Parliament allocated Sh37.9 billion, Judiciary Sh17.9 billion.
Counties allocated Sh370 billion?
Security: Sh294 billion for police, defence and NIS
Education: Sh202.8 billion to support education programmes
Infrastructure: Sh182.5 billion to build roads and bridges. Sh1.3 billion set aside for railway metro lines in Nairobi. Sh7.5 billion set aside for Mombasa Port Development?
Government Spending Priorities: Sh23.1 billion for the continuation of the economic stimulus programme, Sh3 billion for youth empowerment, Sh1.97 billion for agriculture and food security, Sh1 billion allocated to KWS for employment of community scouts.
Healthcare allocations: Sh121.1 billion to the Health sectors; Sh47billion to the Universal Health Care, Sh8.7 billion to the Kenya Covid-19 emergency response project, HIV allocated Sh5.8 billion, Sh14.3b for Covid-19 vaccines and Sh450m for cancer equipment.
Recurrent expenditure projection at Sh2 trillion, development expenditure projection at Sh669.6 billion, expenditure projection at Sh3.0 trillion, revenue projection at Sh2.1 trillion?.
Insurance: New amendments proposed to regulate the foreign Insurance brokers?.
Retirement Benefits: Government institute reforms which include real-time pension services in all Huduma Centres?.
Credit to MSMEs: Government allocates an additional Sh2billion to the Credit Guarantee Scheme.
Jobs in healthcare: Government to recruit 5,000 diploma, healthcare workers.
Pending Bills; Ministries, State Departments and County governments directed to clear pending Bills by June 30.
PSVs: 13 motor vehicles assemblers approved so far, government working with investors to fast-track the assembly of passenger vehicles in the country.
Procurement efficiency: State has reviewed procurement policy for ICT equipment to be decentralized in ministries with effect from July, this year.
On improving the business environment, the government is exploring reforms to strengthen public institutions including universities?.
Economic Growth: Global economy to grow by 6 per cent in 2021 from 3.3 per cent in 2020. Kenya's economy expected to grow in 2021 by 6.6 per cent reinforced by a stable macroeconomic environment and favourable weather.
3.12pm: Speaker Justin Muturi invites CS Yatani to make budget highlight policy and revenue-raising measures for Financial Year 2021/2022?.
2.20pm: CS Ukur Yatani arrives at the Parliament building, joins Peter Munya and select members of Parliament for a photo session.
2.10pm: National Treasury Cabinet Secretary Ukur Yatani makes his way to the Parliament.
Credit: Source link