Goal brings you all the latest news and transfer reports from Chelsea and our Blues correspondent Nizaar Kinsella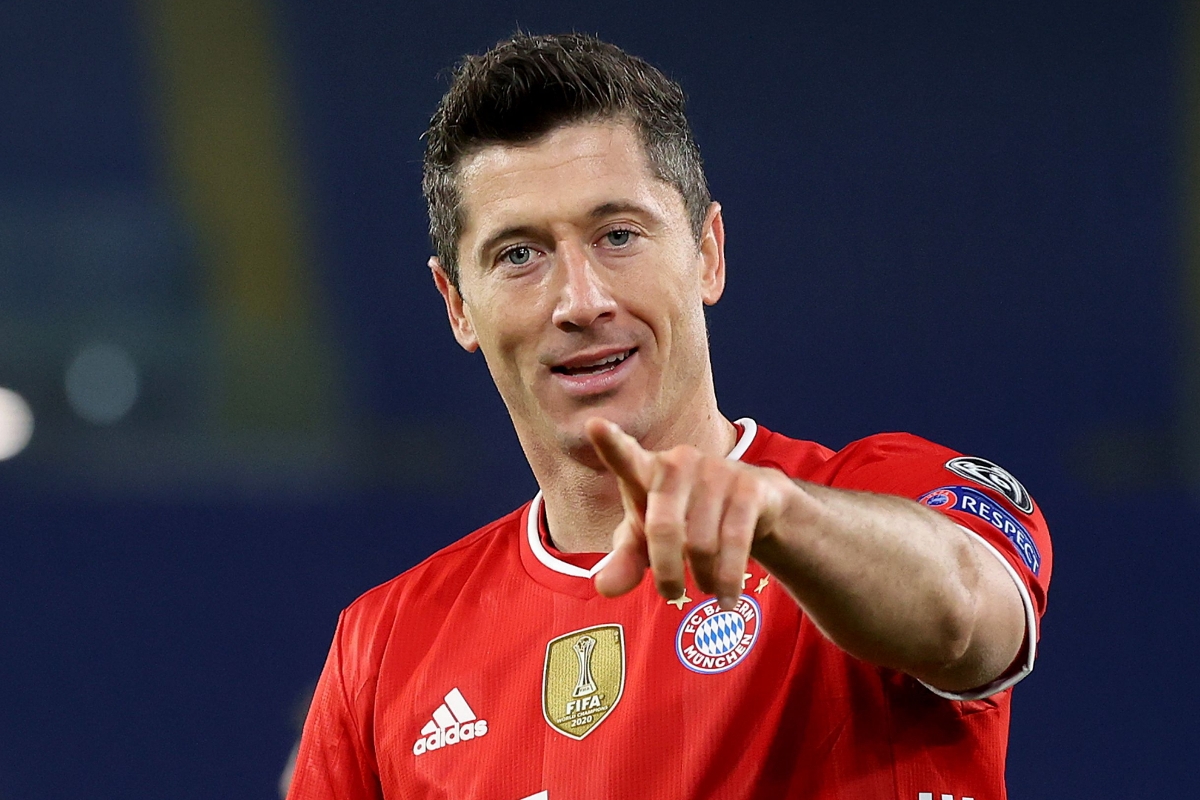 Kante goes off injured, with Kovacic returning in his place
Chelsea will be sweating on the fitness of N'Golo Kante after he was substituted in the 32nd-minute against Leicester City.
Mateo Kovacic returned in his place in the same moment after over a month out injured, but there will now be concern about whether the 30-year-old will miss two crucial final games of the season.
The Blues have four days to prepare for their final league game against Aston Villa on Sunday, while there's 10 days until their Champions League final with Manchester City.
Mount on winning Chelsea's Player of the Year award
"It means a lot," he said. "I am following in the footsteps of some legends at the club. It is not over yet, they are three cup finals so, hopefully, I can finish this season on a high."
Tuchel confirms Havertz injury
"Kai unfortunately got a little bit injured at Wembley," Tuchel said pregame. "He felt his hamstring slightly. Hopefully, we will have him back in the squad for Aston Villa on Sunday but we are not sure yet.
"We do have Kova back on the bench, which gives us a huge boost."
Azpilicueta: Champions League is in our hands
Cesar Azpilicueta is calling on Chelsea to finish the job and secure Champions League qualification with a top-four finish in the Premier League.
Victory over Leicester tonight will keep Chelsea's top-four fate in their own hands and Azpilicueta wants his side to keep fully focused.
"We have everything in our hands to finish third," Azpilicueta told the club's official website. "It has been a long way to arrive where we are today and to have it in our hands.
"In January, we were 10th and had a few teams in front of us. We had to do our job and also wait for the other teams to lose points but we've been climbing all the way and now we cannot give it away.
"We have six points to play for and the next game is massive. We have to be fully focused because our target is to be in the Champions League next season and we have to make sure that we are ready."
Chelsea make contact with Lewandowski
Premier League move not of huge appeal
Chelsea have made contact with Bayern Munich striker Robert Lewandowski, according to Sky Sport in Germany.
Lewandowski has enjoyed another stellar season in the Bundesliga and Bayern are in no mood to countenance the Poland international's departure.
However, that has not stopped rumours swirling around his future, with the likes of Barcelona, Real Madrid and Paris Saint-Germain linked with an approach.
Chelsea are also said to have made their interest known to Lewandowski, but the Premier League is not viewed as the most attractive destination for the forward, who reportedly has Spain as a preference if he is to move.
Kane '100 per cent committed' for Tottenham's game against Aston Villa, says Mason, amid transfer rumours
Harry Kane will be "100 per cent committed" for Tottenham's game against Aston Villa, according to Ryan Mason, who says the club captain's future has yet to be discussed amid the ongoing rumours linking him with a summer transfer.
Kane came through the ranks at Spurs and took in loan spells at several Football League clubs before carving out a reputation as one of the most deadly strikers in Europe.
The 27-year-old's place in both the Tottenham and Premier League history books has long been secure due to his prolific output in the final third, but he is still on the lookout for his first major trophy.
Mason on Kane exit talk
Goal has learned that Kane is now pushing for a move away from north London in order to fulfil his silverware ambitions, but Mason has insisted that his focus remains locked on his duties with Spurs heading into their final two fixtures of the 2020-21 season.
"He feels fine and is looking forward to tomorrow," the Spurs interim boss told reporters in the build-up to his team's clash with Aston Villa on Wednesday. "He's going to be 100 per cent committed and I'm looking forward to seeing him play in our beautiful stadium in front of four fans so we're excited about tomorrow.
"He starts tomorrow because he's our best striker and one of the best strikers in the world. I've said all along – and I've been pretty consistent – the facts are that I'm here for the next two games and that's my main focus. Hopefully, tomorrow we can do that with Harry up front and hopefully he has an impact on the game.
"There's always speculation around the best players. There's been speculation about the new manager coming in, all these question marks. When you're at a big club that's normal. My focus is on the next game. My mind hasn't deviated from that, I'm sure Harry's hasn't."
Mason added on whether he has sat down with Kane to discuss his future plans: "I speak to Harry pretty much every day. Before I got this job I spoke to Harry every day.
"He's excited along with me about tomorrow and our only discussions are about tomorrow and Wolves."
Kane's stance on his future
Kane fuelled talk of an impending transfer following Tottenham's defeat to Manchester City in the Carabao Cup final last month, admitting that he values team prizes above individual accolades.
The England international said after being named the Premier League player of the year at the London Football Awards: "Individual awards are great, they are fantastic achievements.
"[But] the goal right now as a player is to win team trophies. As much as this [award] is great, I want to be winning the biggest prizes that there is to offer as a team and we are not quite doing that.
"It is one of those [situations], it is bittersweet. I would rather be winning team trophies and this award. It is what it is."
Who has been linked with Kane?
Kane, who has 220 goals to his name from 334 outings for Spurs across all competitions to date, is reportedly attracting attention from a whole host of top clubs ahead of the summer transfer window, including Real Madrid and Paris Saint-Germain.
It has been suggested that the experienced forward would prefer to stay in the Premier League, though, with Manchester City, Manchester United and Chelsea also being credited with an interest in his services.
Werner reflects on debut season
Timo Werner has been reflecting on his first season at Chelsea and has acknowledged there have been a lot of 'ups and downs'.
The Germany international striker has scored just six goals in 33 Premier League appearances, but feels the foundations have been laid for a better season next term.
"I think there were a lot of ups and downs," Werner told the club's official matchday programme ahead of tonight's game against Leicester.
"I started very well, then in the middle of the season I was struggling, and I had to adapt to the pace, the strength and the agility of the Premier League. But now, in the last two or three months, not that I'm scoring the goals, but in the end we are winning games.
"So, until now, I can say it was maybe not the best season for me in terms of scoring, but in terms of how I developed and improved, and how I've adapted to the Premier League, it's been a good step for me towards performing better for the whole season next time."
Hodgson to leave Crystal Palace amid reports ex-Chelsea boss Lampard is in line to be new manager
Crystal Palace have announced that Roy Hodgson will step down as head coach at the end of the season amid reports that former Chelsea boss Frank Lampard is in line for the top job at Selhurst Park.
Hodgson, who has previously managed the likes of Liverpool and England, initially took charge of Palace in 2017 and has since kept them in the Premier League for four consecutive seasons.
The 73-year-old has overseen 160 games across all competitions as Eagles boss, but has decided to walk away from top-flight coaching after their final two fixtures of the 2020-21 campaign against Arsenal and Liverpool.
What's been said?
"After more than 45 years of coaching I have decided that the time is right for me to step away from the rigours of top-flight Premier League football, so our final two matches will be my last ones as manager of Crystal Palace," Hodgson told the club's official website.
"It's been a particularly rewarding period of my football life and career to have been able to spend these last four seasons with Palace. I feel now that at the end of another successful season, in which we have secured our Premier League status, the moment is right for me to step down from my responsibilities of being a full-time manager.
"I have really enjoyed my time at Palace, I have been privileged to work with an outstanding group of professional and dedicated players, most of whom have been with me throughout the four years. A manager is only as good as the players who perform on the pitch. I have been fortunate that those in my charge have certainly given me that and I thank them for it.
"I would also like to thank our chairman Steve Parish, his partners David Blitzer and Josh Harris and sporting director Dougie Freedman for all their support over the years. They gave me an opportunity to return to my hometown club and I have always felt we were singing from the same hymn sheet in trying to achieve our joint goals.
"I can only wish them all the very best of luck for a successful future and I am convinced that the club will go from strength to strength."
After nearly four years of managing his boyhood club, Roy Hodgson will be stepping down as our manager at the end of this season.

Thank you for everything, Roy ❤️?

— Crystal Palace F.C. (@CPFC) May 18, 2021
Parish's tribute to Hodgson
Crystal Palace chairman Steve Parish has paid tribute to Hodgson ahead of his departure, talking up the impact he has had both on and off the pitch at Selhurst Park over the past four years.
"It has been an absolute privilege and pleasure to work alongside Roy, who is both a magnificent human and an outstanding football manager," he said.
"I know how much it has meant to Roy managing the club he supported as a child, adding to his distinguished and unparalleled career in football management.
"His record with us simply cannot be overstated, he is the only Palace manager to secure four years in the Premier League and he has helped give us stability in the most turbulent of times. We will be forever grateful for his immense contribution and I am delighted that we will have the opportunity to show our appreciation at Selhurst Park after the Arsenal match, alongside 6,500 supporters.
"Roy will leave us after our final Premier League match of the season with our enormous thanks for his incredible contribution to our club, and with our very best wishes for the future."
Will Lampard be Palace's next manager?
Lampard is being touted as the most likely candidate to replace Hodgson at Palace, having been out of work since being sacked by Chelsea in January.
It has been reported that talks between club officials and Lampard's representatives are already underway, with the south London outfit eager to get their new manager in place as soon as possible.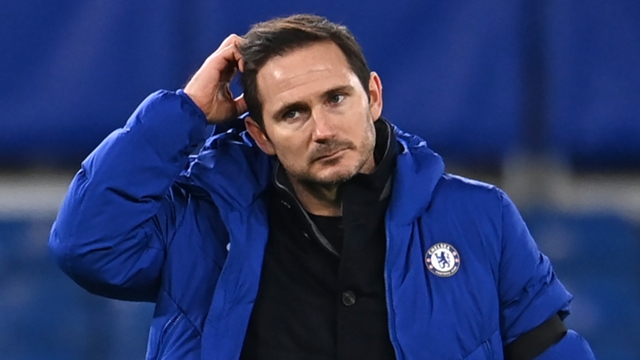 Tuchel & Rodgers discuss tonight's game
'Alisson's header proved being superstitious didn't work!' ?

'He took the FA Cup away and spent the night with it!' ?

Thomas Tuchel and Brendan Rodgers look forward to tonight's HUGE game between Chelsea and Leicester ?? pic.twitter.com/KsSosIQEAl

— Goal (@goal) May 18, 2021
Tuchel: The next two weeks define Chelsea's season
"Maybe that's too black and white [that success and failure is decided in these two weeks] but I also don't want to be shy so I will say yes," Tuchel told reporters.
"My feeling depends on how we look back at the season and if we bring it to the end then, yes, it is a completely different feeling.
"The ambition is very clear and I can't say now we are happy if we play two draws now and end up in fifth place. Because I am not, I am not. Then I will constantly have the feeling that we could have done better results-wise.
"But if we get two red cards and end up in a draw with nine players then maybe I have to accept that this was the best outcome. That's why I am a bit afraid to talk about it beforehand in black and white. I am not afraid to talk about my ambition.
"That is very clear. But sometimes you have to accept that you don't have full control over the result. I know very much what could be the best case."
PSV interested in signing Van Ginkel permanently
PSV are keen to secure the signing of Marco van Ginkel after he made his comeback from a 983-day injury during his loan from Chelsea.
The 28-year-old is set to be released on a free transfer this summer and the Netherlands international is now ready to take the next step of his career.
PSV have made Van Ginkel captain in recent matches and he has repaid them by completing almost a full match and scoring in the final game of the season.
Van Ginkel hopes that he has proven his fitness across the six-month loan to earn a contract from Roger Schmidt's side.
In an emotional re-telling of his story to Goal, Van Ginkel spoke about his hellish time with injury where he almost lost his career.
Werner ready to play in front of Chelsea fans
Supporters allowed into Stamford Bridge for Leicester game
Fans will finally be allowed back into Premier League grounds this week and tonight's game against Leicester will give Timo Werner the first chance to play in front of a crowd at Stamford Bridge since joining Chelsea.
The striker is looking forward to the occasion and is hoping it bodes well for fans being in stadiums next season.
"For me, it's always the best thing to play in front of a full stadium," Werner told Chelsea's matchday programme.
"Right now, it's not possible, but even to play in front of some people who are screaming for Chelsea, in our home stadium, will be a very good feeling.
"To reach the end of a difficult season like this and know that we have reached the moment when the people can be back in the stadium is a good thing, and it makes us more optimistic that when we return after the summer break we can have a normal season."
Mount to receive POTY award tonight
Mason Mount has won Chelsea's Player of the Year award which was voted for by fans. He will be presented with the award on the pitch tonight. #CFC

— Nizaar Kinsella (@NizaarKinsella) May 18, 2021
Tuchel didn't want to take risks with Pulisic
Thomas Tuchel admits it was 'not a good feeling' to leave Christian Pulisic out of Chelsea's starting line-up for the FA Cup final against Leicester.
Pulisic had started the previous two games against Manchester City and Arsenal before appearing as a 68th minute substitute in the defeat by Leicester at Wembley.
However, while Tuchel suggested the United States international deserved to start the game, he was concerned about the winger aggravating an injury.
"For example would Christian Pulisic have deserved to play in the FA Cup final?" said Tuchel. "Yes, of course, and it was not a good feeling to not let him start.
"But if he was in a risk of maybe re-injury and then he would be out for the next three matches, that would be the bigger regret for me."