Kenya
Some countries across the world have either reopened their churches or planning to soon resume liturgical activities.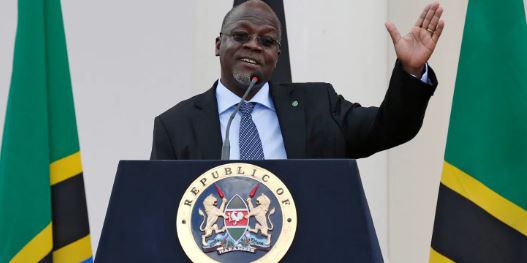 Going by President Uhuru's speech today, talk of reopening the country and easing restrictions is still ripe.
One of those is places of worship. In his speech on Saturday, President Uhuru said that an Inter-Faith Council will be constituted in one week to come up with solutions on how to reopen churches and mosques, even as Covid-19 infections continue to rise.
Her neighbours, other East African countries, such as Uganda and Rwanda, the matter is not yet up for debate.
SEE ALSO: Covid-19 exposed world powers badly
However, some countries across the world have either reopened their churches or planning to soon resume liturgical activities.
As Kenya still remains with curfew and lockdown restrictions, her neighbor Tanzania is high up in praise. The East African country is still holding religious activities.
Two weeks ago, its president John Magufuli was in church telling a huge congregation how he plans to reopen schools and universities, resume sporting activities and even international flights.
Magufuli (pictured), who has questioned the quality of Covid-19 test kits and at one time asked citizens to pray away the virus, said activities could resume in the coming days. He has however come under heavy criticism for being slow in imposing social distancing measures and lacking transparency in his approach to the pandemic.
On June 2, Nigeria lifted restrictions imposed on religious gatherings during the coronavirus pandemic.
SEE ALSO: Mixed reactions on plans to resume local league action
Chairman of Nigeria's Presidential Task Force on Covid-19, Boss Mustapha announced that mosques, churches, and hotels are free to open but with certain conditions.
Worshippers must wear face masks, maintain social distancing and properly wash or sanitize their hands before joining their congregation.
On Thursday, Tunisia reopened its mosques after nearly three months of closure. The country ended most lockdown restrictions after containing the spread of the coronavirus.
In April, Reuters reported that South Korea's largest churches were reopening.
Worshippers were however required to maintain social distance and wear masks, after the government eased restrictions on religious gatherings.
SEE ALSO: Let's reopen the economy with caution, coronavirus is still rife
Church members expressed faith in the ability by South Korea and churches to tackle the coronavirus outbreak.
"I did not have fear. I believed that the church would abide by safe principles," Kang Hye-mi, a worshiper in Seoul told Reuters.
On May 23 in the United States, President Donald Trump declared churches, mosques and synagogues "essential services" and threatened to quash governors who refuse to reopen them.
Credit: Source link