Many frontline health workers also contracted the coronavirus. Some died. Others recovered to tell their tales, despite nursing underlying health issues like diabetes and asthma. Like Jackline Barongo Ombati, a nurse at the Nakuru Level 5 hospital. In May last year, she had just conducted an echocardiogram examination to a patient with heart problem when she got a call outside the examination room.
The nurse from the Covid-19 isolation unit informed her that patient she had attended had succumbed to the virus. She too later tested positive for Covid-19, results that left her scared, confused and anxious.
Being a diabetic, she was considered a high risk patient. Her life hang in the balance and "news of people dying, majority with underlying health condition scared me more," she recalls. "It seemed everyone who was diabetic was dying after contracting the disease. I knew ultimately, I would die."
But she had a strong support system from health experts and spiritual leaders.  She was placed on treatment but three days later, had chest pains, severe headache that lasted for one week and fever, symptoms she managed with painkillers while self-isolating at home.
But then came the stigma. Nobody visited her. She was served meals on the floor of her room. After eating, she would soak utensils in bleaching liquids and other detergents to avert contamination.
Alongside Covid-19 treatment, the nurse adhered to diabetes medication and ate a balanced diet, fruits and hydrated herself.
"I took my glucose medicine each day, to manage my sugar levels, enough fruits, proteins and vegetables," said the nurse who also exercised for about 30 minutes  daily.
Her advice to diabetic patients battling Covid-19 is to "stay positive and adhere to medication. I contracted the virus, and here I am full of life."
According to the American Diabetes published in August last year, Covid-19 presents substantial indirect risks to people with diabetes through disruptions in healthcare and lifestyle factors. It noted that at 10.9 per cent, the percentage of hospitalization of diabetic people in the United States was higher from February 12, to March 28, last year.
Take a quick survey and help us improve our website
Take a survey
Another medic who battled and recovered from Covid-19 is Dr Goody Gor, Secretary General (Central region), of the Kenya Medical Practitioners Pharmacists and Dentists Union (KMPDU).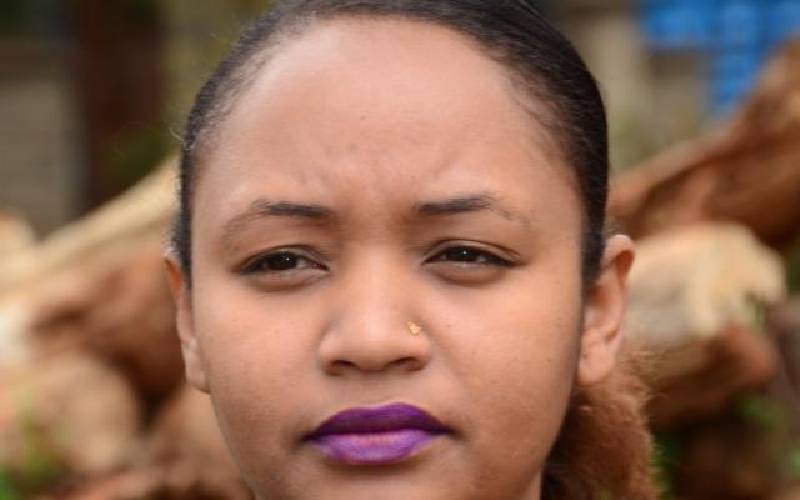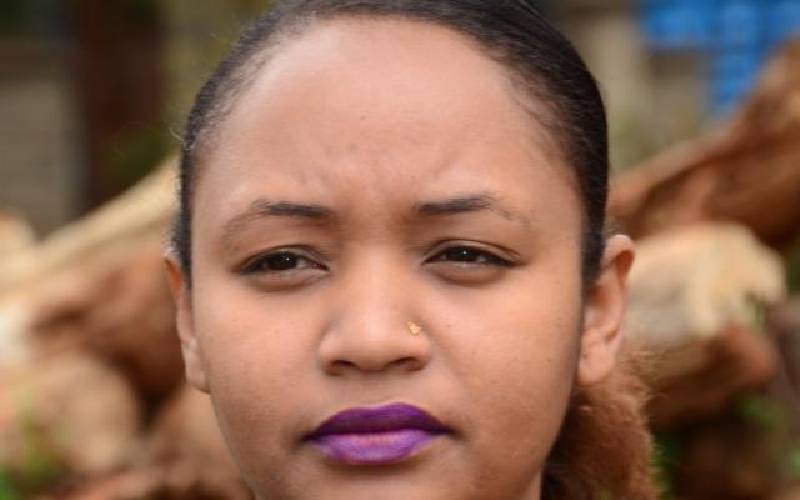 In November last year, symptoms ranging from fatigue, low oxygen levels, chest pains, fever, diarrhea, headache and burning eyes only meant she had Covid-19. To make matters worse, Dr Gor is asthmatic.
Her treatment comprised four to five inhalers daily, an increase from about one or two per day on normal days and "having the virus affected my breathing system. I was using inhalers more than usual, and for smooth treatment, I replenished the supply" and due to the chest pains, she undertook several echocardiogram tests.
Dr Gor added zinc to her diet besides antibiotics to relieve pain and "at first I was scared for myself and life. It was a terrible feeling, and I did not know what to do." But after six weeks, she recovered this January.
According to the Centre for Disease Control and Prevention (CDC), people with moderate to severe or uncontrolled asthma are more likely to be hospitalized from Covid-19, but can keep it under control by avoiding asthma triggers, besides continuing with their medication including inhalers and observe Covid-19 containment measures.
Dr Anthony Wainana of the Nakuru Level Five isolation unit told The Standard that two out of 100 patients diagnosed with the virus in Nakuru, succumb, with the majority of those admitted, being those with underling conditions.
"The majority of patients hospitalized are diabetic, have hypertension and asthmatic, but with adherence to treatment, they recover," said Dr Wainaina.
 And David Kuria, a human rights defender from JD Mariakani Estate in Nakuru County, also battled and recovered from Covid-19 despite being asthmatic.
Kuria was diagnosed with the virus at Bondeni Maternity Hospital on March 29, 2021 after experiencing a three-day severe headache, shortness of breath and chest pains. He believes he contracted the disease at a burial of his friend's mother. His friend, too died and a number of his family members are battling the virus.
"I bought painkillers, but my health condition continued to deteriorate. Initially, I went to undertake a malaria test, but on conducting clinical examination, a health professional advised a Covid-19 test. I was positive," said the human rights defender who continued with his asthmatic treatment alongside Covid-19 ones. Kuria used a single inhaler a day, but currently uses two and "I am grateful I was not hospitalized, neither did I use oxygen. But inhaler was my drug in the fight against the virus."
Today, though still weak, Kuria holds radio talk shows to educate the public on the importance of early intervention of the disease.
 "Being asthmatic does not spell death. I have seen people without any underlying health conditions succumb, with tens hospitalized. Patient with underlying health conditions should manage their mental health, and adhere to medication," said Kuria.
Credit: Source link