CHICAGO — How many times have this season's Chicago Cubs gotten a boost only to quickly fall backward? And if the boost the Cubs received Thursday evening — a surprise return to the lineup for injured first baseman Anthony Rizzo — wasn't enough to lift them for even one night, is there really anything left to push them over the finish line?
Rizzo's injured right ankle healed quickly enough for him to start in Game 1 of the biggest series of the season to date but, even after hitting a home run, his presence did little to affect the outcome — no matter what the Cubs say — as St. Louis Cardinals starter Jack Flaherty dominated on the road for the NL Central leaders.
"That was huge," Cubs starter Kyle Hendricks said of Rizzo's return. "The work he's been putting in the last few days to get him back on the field has been incredible. That's one of our leaders. To have him back out there, it lifted everyone up."
But how much did it really lift everyone? Rizzo was the only player to produce a run while he was in the game, going deep to tie the contest in the bottom of the third inning. By the time the Cubs got down 4-1, Rizzo came out of the game to rest his ankle before a late Cubs comeback fell short when closer Craig Kimbrel — fresh off an injury himself — gave up a 10th-inning home run to Matt Carpenter for a 5-4 St. Louis win.
"Pretty disappointed in myself to go out there and give up a home run like that," Kimbrel said. "Tonight was a big game for us. We really needed it."
2 Related
The Cubs have been saying the same things for weeks. But now the calendar is closing in on them as the loss dropped them out of the postseason — at least for the moment. Treading water — or taking it on — has been the theme for this team for months. Rizzo's inspirational return did little, just as the upstart story of Double-A infielder Nico Hoerner hasn't been a spark. The trade for Nicholas Castellanos was the burst the Cubs needed back in August, or so we thought. But the run didn't come then either. Even the Kimbrel signing in June hasn't paid off as he has been hurt and struggled, and now took the loss in a crushing September loss.
At least Rizzo is showing a sense of urgency that can't be questioned. Why did he play, instead of waiting a couple more days, after injuring his ankle Sunday?
"We don't have a couple more days," he said. "We have to win now. I love this team. This is what I want to do. I want to play.
"We have to come in and win. This is the bottom line. Guys are pumped."
They may be pumped, but they aren't playing good baseball. Another poor baserunning play, another fielding error and another bad night of chasing pitches out of the zone added up to another loss. Despite all of that, the Cubs mounted an admirable, game-tying three-run rally in the ninth inning off Carlos Martinez.
Here again was a chance to break through and use Rizzo's night to inspire them to greatness, even if he was out of the game. But the winning run was stranded at second not long before Carpenter took a fastball from Kimbrel out to center field. Game over.
"Overall, love the fight," Cubs manager Joe Maddon said.
Sure, great. Fight is nice. Wins are better.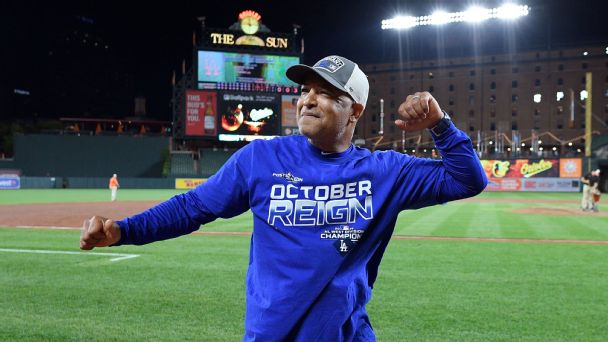 Who has clinched a postseason spot and who could be next?
Playoff tracker
2019 postseason schedule
The Cubs have now dropped three in a row at home where they've dominated all year. The season is slowly slipping away, though there is still time to right the ship. It's a proud group that likely won't go quietly — but they also don't seem to be too inspired by anything around them, which includes a rabid fan base. What more can Rizzo do for his team than play on a bum ankle and hit a home run?
"We're fighting at Wrigley field in late September to go to the playoffs, and that's where all the magic happens," Rizzo said, trying to stay positive.
On Thursday, the only magic that happened — besides a ninth-inning tease — was in Rizzo's ankle.
Credit: Source link