The 2022 FIFA World Cup qualifying campaign begins for Africa's biggest national sides this week, as round two of the Confederation of African Football's [CAF] programme begins across the continent.
Here's everything you need to know ahead of this coming week's fixtures.
African World Cup qualifying: What's the format?
Africa's 28 weakest teams — as per the July 2019 FIFA World Rankings — have already been whittled down to 14 after they played out two-legged playoffs in September 2019.
The Gambia, who have reached next year's Africa Cup of Nations after ousting the Democratic Republic of Congo in qualification, are already eliminated, as are fellow AFCON debutants the Comoros.
The 14 victors of the 2019 Round One bouts joined Africa's top 26-ranked teams in Round Two, where they were drawn into 10 groups of four at a ceremony in Cairo in January 2020.
The group stage programme runs through the next three international breaks — until November 2021 — with the 10 group winners progressing to the Third Round.
These home-and-away playoffs, which will need to take place in the March 2022 international window, will decide which five countries will represent Africa in Qatar next year.
Who's been there before?
As little as 13 different African countries have qualified for the World Cup since Egypt represented the continent at the 1934 event — the second edition of the tournament — in Italy.
Cameroon, with seven qualifications, have been to the high table more than any other side, and they were also the continent's pioneers when they reached the quarterfinals in 1990 — the first African team to do so.
That feat has since been matched by Senegal in 2002 — the first of their two appearances at the tournament — and Ghana in 2010.
Nigeria, who have been at six tournaments, are the most successful qualifying team never to have reached the quarterfinals, and they'll be confident of progressing again, having missed just one tournament — the 2006 event — since their maiden qualification in 1994.
Egypt may be the most successful team in the history of the Africa Cup of Nations, with seven titles, but they're chronic underachievers in the context of the World Cup. After that maiden appearance in the 30s, they didn't return until 1990, and even after that had to wait 28 more years until Mohamed Salah fired them to their third finals.
Morocco and Tunisia (both five) and Algeria (four) have also represented North Africa at the finals, with the Carthage Eagles the most consistent African qualifiers never to have reached the knockouts.
The Democratic Republic of Congo — named Zaire at the 1974 edition — as well as Angola and Togo have each qualified once for the finals, with the DRC now waiting almost half a century for their second showing at the event.
How is Covid-19 affecting Africa's World Cup qualifiers?
The UK's coronavirus travel restrictions are having a dramatic impact on this week's international fixtures, and — in some of the pools which are likely to be tight — they could also shape the destinies of the groups.
The British government has confirmed that international players would not be exempt from a 10-day quarantine upon their return from 'red list' countries, prompting the Premier League to refuse the release of any affected players.
Despite appeals from FIFA and CAF, British Prime Minister Boris Johnson has refused to allow an exemption for internationals, in a move which will doubtless have a bigger impact on Africa's heavyweights.
Egypt, for example, will be without talisman Salah for their home game against Angola in Cairo, while the likes of Nigeria and the Ivory Coast must also negotiate potential banana skins away from home without some of their most prominent players.
It's a scenario which will surely give some of the continent's lesser lights encouragement that they can pull off an upset and boost their hopes of moving closer to Qatar.
Angola, surely, will be quietly confident that they can pull off an upset in Cairo knowing they won't have to contend with Salah.
Who are the favourites to advance?
Algeria, the reigning African champions, are currently enjoying an African record undefeated streak, not losing a game since a 1-0 defeat in Benin in October 2018.
It's been a remarkable run, and while the crop of players that won the AFCON are ageing, they're favourites not only to top Group A, but also to reach the World Cup. Next Tuesday's away game in Burkina Faso — which will be played in Marrakech — is their toughest assignment.
Despite the absence of a swathe of key Premier League players, including the likes of Kelechi Iheanacho, Wilfred Ndidi, Alex Iwobi, and Frank Onyeka, Nigeria can be delighted with their group [Cape Verde, Liberia and the Central African Republic] and it will be a gross underachievement if they don't top their pool.
Senegal, defeated AFCON finalists two years ago, are overwhelming favourites to progress from Group H ahead of Namibia, Congo-Brazzaville and Togo, while Morocco should have too much for their Group I rivals.
Tunisia were one of Africa's five representatives for the 2018 World Cup, and should be able to get the better of a Zambia team who have missed out on the last two AFCONs in Group B.
Elsewhere, things don't look as clear cut.
Group E — the only group where none of the four teams have previously reached the World Cup — looks to be the Group of Life; Mali are favourites, while Kenya and Uganda will be desperate to prove their failure to reach the AFCON is just a minor blip.
There's similar opportunity in Group J, where all of the four teams will be bristling after failing to qualify for the AFCON this coming January. The DRC are the group seeds, but Madagascar and Benin have proven they can frustrate bigger sides, while Tanzania held Tunisia in Dar es Salaam 10 months ago.
Groups D and G are perhaps the most compelling. In the former, previous qualifiers Cameroon and the Ivory Coast will likely compete for one spot; the Indomitable Lions missed out on the 2018 tournament and surely wouldn't countenance another absence.
Were they to fail in the group stage, on the eve of hosting the AFCON in a few months, it would be a bitter failure for the Central African giants.
Ghana and South Africa — two flawed sides with glorious histories but very little recent success — will renew hostilities after meeting in the recent AFCON qualifiers, and both will find themselves under heavy pressure to advance.
What are the matches to watch this week?
Bafana Bafana's showdown with Ghana at the FNB Stadium on September 6 could be particularly tasty, with new South Africa boss Hugo Broos presiding over his first game, while the Black Stars set to be without several key players due to the COVID restrictions.
The two sides played out a 1-1 draw in Johannesburg in March, and Bafana must aim to go one further this time around.
Similarly, the meeting between the Ivory Coast and Cameroon in Abidjan on Monday is a genuine heavyweight showdown, where a poor result for the visitors could prompt major scrutiny ahead of their imminent tournament on home soil.
Head coach Toni Conceicao attempted to recall Liverpool's Joel Matip to the squad for this international break; evidence, perhaps, that he isn't content with his existing centre-back options.
Algeria's trip away to Burkina Faso on Tuesday represents a real test to their record 27-game undefeated streak — which will stretch to 28 if they best Djibouti at home on Thursday — while neither Kenya or Uganda will stomach losing their East African derby on September 2.
Finally, to Franceville, where Pierre-Emerick Aubameyang has honoured Gabon's call and will lead the Panthers out against Egypt as he seeks fairytale World Cup qualification.
The Pharaohs know they will be without Salah for Angola, but the EFA are understood considering sending a private plane to fly him out to Gabon to join the team for their second fixture.
This could set up an Aubameyang vs Salah showdown as both look to inspire their respective nations to Qatar.
Six matches to watch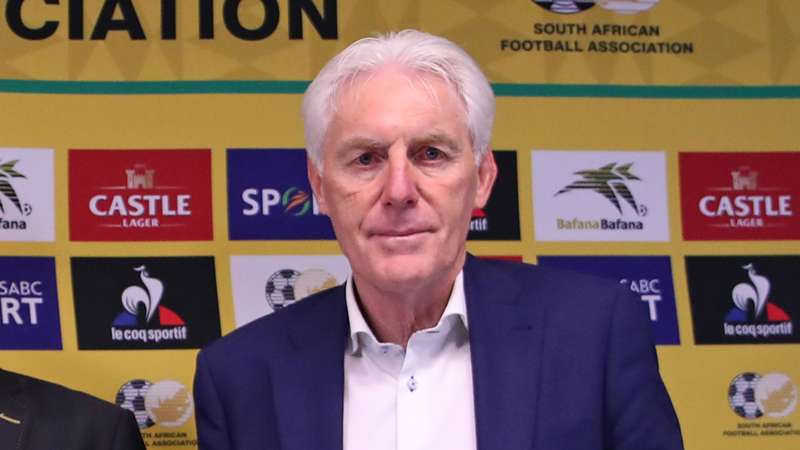 South Africa vs Ghana
These two fallen giants of the African game collide in Johannesburg on September 6, as they compete for supremacy in Group G.
The last time they met—during Africa Cup of Nations qualification—they played out a 1-1 draw, but could the arrival of Hugo Broos help Bafana Bafana grab all three points at the FNB Stadium.
They may also benefit from the fact that Ghana will be without their Premier League stars due to the ban on UK-based players leaving the country for 'red listed' nations.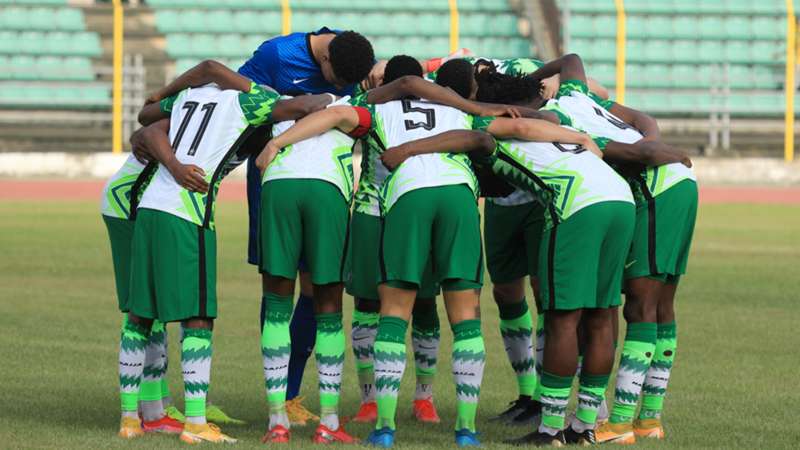 Cape Verde vs Nigeria
Gernot Rohr will have been delighted when the groups were drawn for World Cup qualification, with the Super Eagles up against the Central African Republic, Liberia and Cape Verde.
However, their assignment away against the Sharks in Mindelo has been made significantly tougher after the ban on travelling players from the UK; is there any African nation more reliant on Premier League players than Nigeria?
Cape Verde have demonstrated that they can take results from bigger sides at home—they defeated Cameroon as recently as March—and this represents a real banana skin for the Eagles.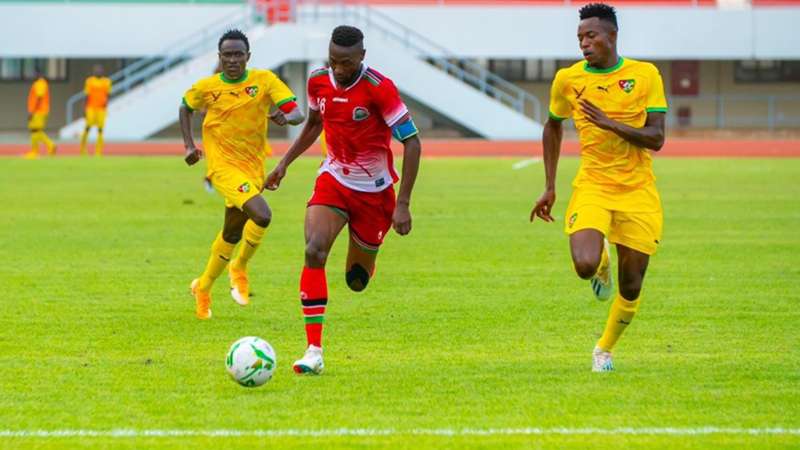 Kenya vs Uganda
Group E is one of the pools where there's real opportunity for all four teams, with none of Mali, Rwanda, Kenya and Uganda ever having qualified for the World Cup.
If either of the East African brothers are to advance to the Third Round, they surely need to—as a minimum—establish dominance over their neighbours in their matchday one encounter.
Their meeting in Nairobi on Thursday is set to be a nervy, cagey, testing fixture, with both knowing just how valuable a victory would be.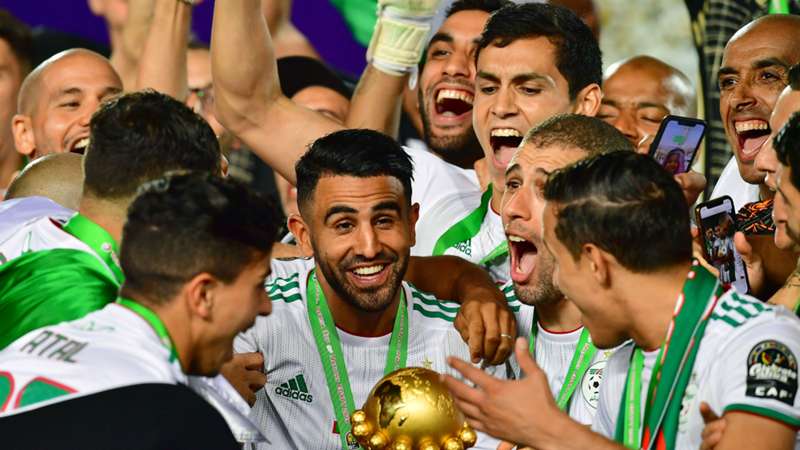 Burkina Faso vs Algeria
African champions Algeria head into this international break on a 27-game unbeaten streak, a run that stretches back to 2018.
One would expect them to avoid defeat against Djibouti at home on Thursday, and indeed, they will be expected to get a hatful of goals against the Riverains de la Mer Rouge.
However, their away game against Burkina Faso on September 7 could be a different story, with the Stallions on the rise after a few years in the doldrums.
Will this be the fixture where Algeria's run comes to an end?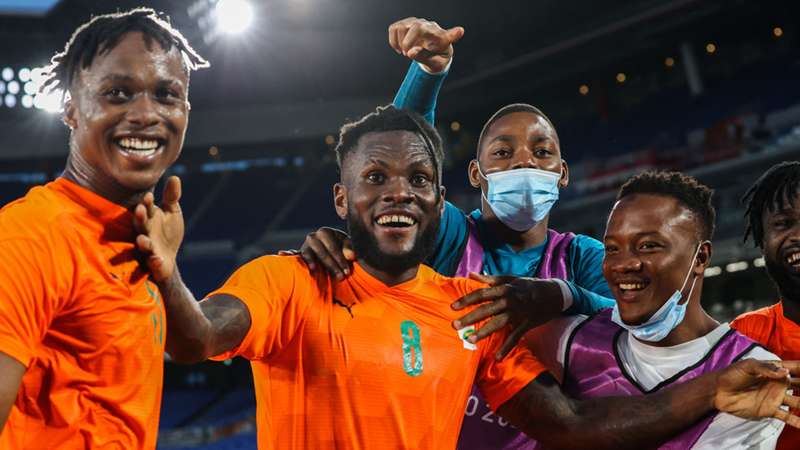 Ivory Coast vs Cameroon
The standout fixture of the international break pits two genuine African giants against one another in Abidjan as they look to take a grip on top spot in Group D.
The Indomitable Lions are under pressure after missing out on the 2018 World Cup—as the most successful nation in the tournament's history, it's simply not acceptable—and they could ill afford to host their own Africa Cup of Nations next year on the back of missing out on WC qualification.
However, they've been unconvincing under Toni Conceicao, and are outsiders against a star-studded Elephants side away from home.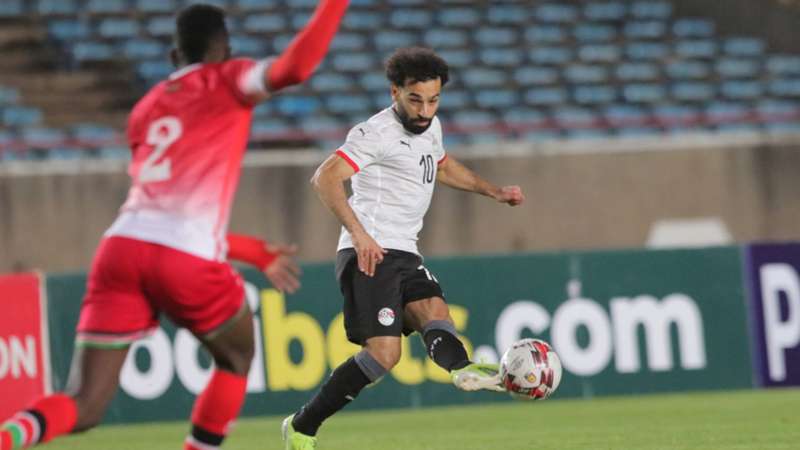 Gabon vs Egypt
Egypt will be without Mohamed Salah for their home game against Angola, which represents a major blow for the Pharaohs and could put them under pressure from the off.
Their second match, away against Gabon, is another tricky fixture, not least because the Panthers can call upon Pierre-Emerick Aubameyang, who has decided to honour the call-up to represent the Central Africans as he looks to inspire them to a fairytale qualification.
Egypt are reportedly considering sending a private plane to transport Salah and Mohamed Elneny directly to Gabon for the second fixture, and the prospect of the Liverpool and Arsenal superstars going toe-to-toe is mouth-watering.
Credit: Source link