Maj-Gen (rtd) Farah was a contradiction of terms as he first opposed changes and then turned to push for the very changes he had rejected.
Former Truth, Justice and Reconciliation Commission (TJRC) member Ahmed Sheikh Farah, who died on Wednesday, has been eulogised by former colleagues as a strong, diligent and decisive man.
Maj-Gen (rtd) Farah was buried that same Wednesday in Mombasa, in line with Muslim religious rites.
He was the third commissioner to die after Bethuel Kiplagat (chair) and Berhanu Dinka.
Farah led the TJRC delegation that went to Ethiopia to bury Dinka in 2013.
"He was central to the running of the commission, a very decisive man who didn't harbour any fears and who was instrumental in finalisation of the report. Quite amiable, friendly and a people's person… He's the one we deployed to rally people towards findings," said lawyer Tom Ojienda.
Margaret Shave, a former commissioner, said Farah was always punctual and was ever ready to undertake his duties. She said although a lot of the time they did not agree on issues, they turned out to be good friends.
"When we were in Mombasa on a working tour, he invited all of us for dinner at his Nyali home and surprised me and another commissioner with a beautiful birthday cake. He was amiable and diligent man," Shava said.
Senior counsel Patricia Nyaundi, who was TJRC CEO, was shocked to learn of Farah's death.
"It's a tragedy, this life… you connect to people and when they die you feel a sense of loss," she said.
In his 2018 book on the workings of TJRC, former commissioner Ron Slye described Farah as a lone ranger who "pretended to know much but he did not know anything.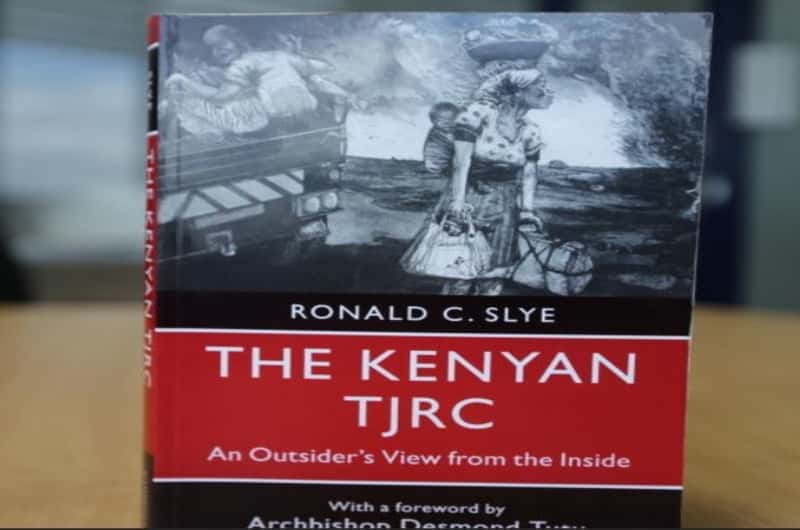 He said he was "a heavyset Somali with political ambitions" and one who adopted very strong, often loudly expressed views, on an issue.
"Notwithstanding the volume by which he voiced the certainty of his position, commissioner Farah was known to alter his view according to various political interests both inside and outside the commission," Slye wrote in the The Kenyan TJRC: An outsiders View From the Inside.
In the book, Slye talked of a leaked draft, a friendly call from the Office of the President to alter truth findings, a frenzy of backpedaling commissioners and a fist fight that characterised the commission's last days in office, leading to altered truth.
He says, in the book, that Farah was a contradiction of terms. When one of the commissioners called him desiring changes in the report, Farah is said to have rebuffed them with unmistakable zeal.
"A colleague told me that commissioner Farah emphatically stated to others in the room that not a single comma shall be changed in the land chapter," Slye writes.
Later, however, Farah changed and was leading the execution of the very changes he had rejected.
Slye said he was shocked to find Farah and another commissioner "standing over our staff and directing which parts of the report to remove concerning Kenyatta family".
A forthright man, Farah conceded that he indeed tinkered with the final report, but for a reason.
Credit: Source link