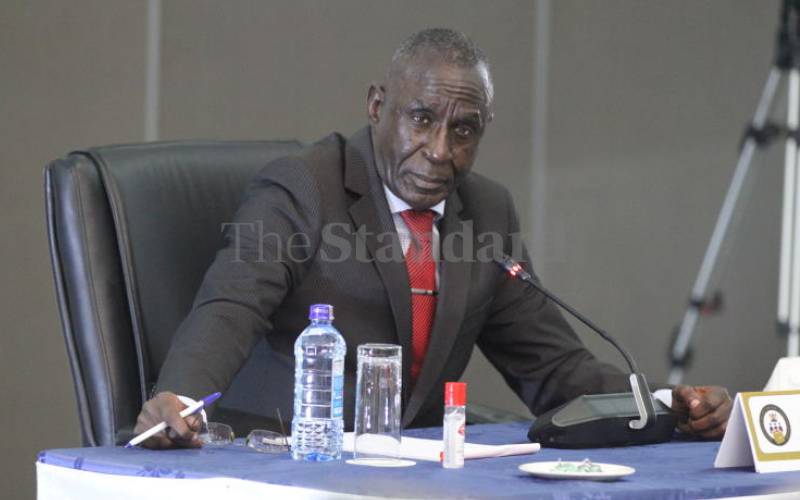 History came to haunt a former lawmaker seeking the job of a commissioner at the electoral agency.
Felix Nyauchi, former Gwasi MP (1997 to 2002), was being interviewed by the Independent Electoral and Boundaries Commission (IEBC) Selection Panel, which focused on his tenure as a lawmaker.
The panel chaired by Dr Elizabeth Muli questioned his dismal contribution in the eighth Parliament. Panellist Moris Kimuli noted that Nyauchi contributed twice during his five years in parliament.
According to Hansard, Kimuli said, Nyauchi was also in favour of an attempt to scuttle the entrenchment of the then Constitutional Review Commission (CKRC) in the Constitution.
"On March 20, 2000, Parliament was debating entrenchment of the (Constitutional review commission and leader of government business then the late Prof George Saitoti rose to move an adjournment motion of the House to proceed on recess and people opposed saying they have important business to conclude," recalled Kimuli.
He went on, "You, however, stood in support of the motion of adjournment. You said you needed a break to go and campaign."
It further emerged that on the issue being debated on the CKRC Nyauchi said, "CKRC is a constitutional creation and as much as it is, there is no need to say that we must entrench it… why do we need to anticipate that some busybodies will scuttle the process? We are not prophets; we are just politicians. If that were to happen the best way to deal with issues is to tackle them when they arise."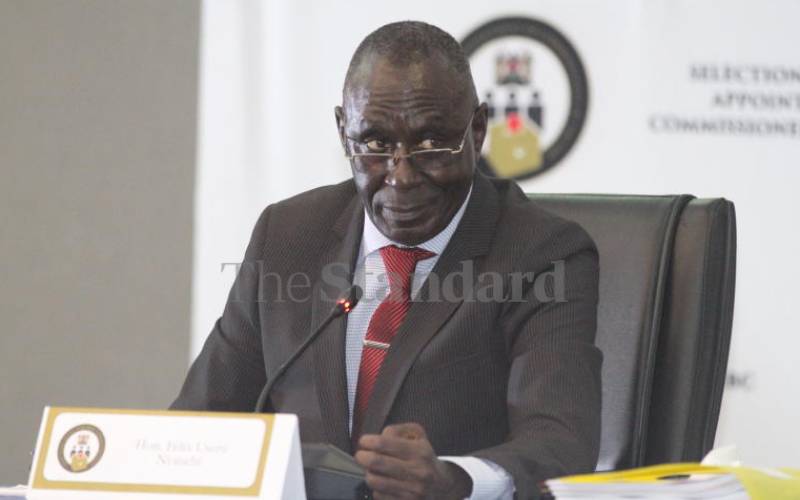 Kimuli then asked Nyauchi whether it was in his nature to react to situations rather than be proactive. "No, it must have been a rare moment. You know that was a long time ago. But the Hansard is the Hansard," replied Nyauchi.
Nyauchi also admitted that as a former MP, he did not move a member's motion on any matter of electoral reform, constitutionality or public policy.
But replying to a query by panellist Faradim Mohamed on challenges facing the IEBC, Nyauchi said if appointed he would ensure the commission was more transparent to political parties and voters.
"When it comes to law and parliament, we find that critical laws affecting operations of IEBC are passed at a very late stage. Court cases impacting on IEBC close to elections also affect timelines and operations of the commission," he said.
In the morning, Con Omore Osendo and Dr Dinah Jeruto Kipkebut also appeared before the panel. Osendo, a public policy and governance expert, said to deal with the lack of funding for IEBC, he would entertain borrowing from development partners as a measure of last resort, so as to conduct a free and fair election.
"If government and development partners didn't give money for an election, borrowing would be a last resort, if I was a commissioner," he said, adding that the process could only be done with the National Treasury leading.
He further called on the operationalisation of the Campaign Financing law to deal with the handout culture rampant during the electioneering period.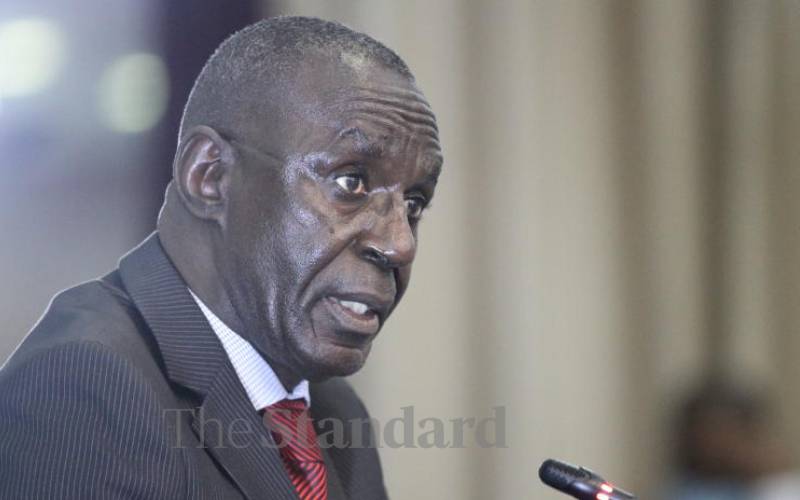 When asked how he will handle political pressure as a commissioner, Osendo said he is aware of the situation and would want to hit the ground early once appointed.
"I have seen what commissioners and staff of IEBC go through. I would want to start early by having a very structured and regular engagement with the political class. I know we have a forum for that," Osendo said in response to a query by vice-chair James Achoka.
He further blamed poor enforcement of electoral laws and policies for poor electoral management. "Things don't go punished and this brings a lot of impunity… mismanagement, theft and corruption are things which reduce resources that we need to improve governance," he said.
Dr Kipkebut was at pains to explain a conclusive election cycle. She however said she would use her managerial and conflict resolution skills to navigate her job as commissioner.
To ensure no adverse reports on the commission from the media she said, "If appointed, I would like to have a stakeholder engagement with them to make them understand the role it plays in either ensuring Kenya burns or it remains safe."
Credit: Source link