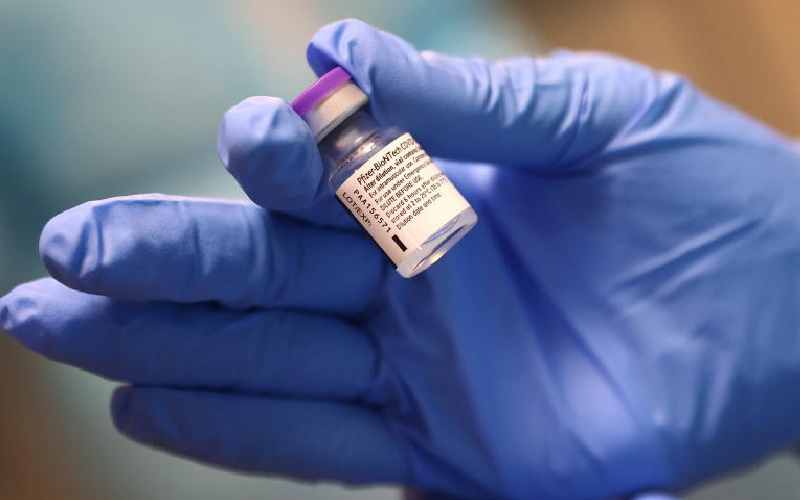 The final batch of special syringes to be used for Pfizer vaccines arrived this morning aboard Emirates Airlines.
This now completes the batch of 2.2 million special syringes from the United States government.
The first batch of Pfizer syringes arrived in the country on Saturday aboard Emirates airlines at 1.30pm.
They were later taken to the Kitengela vaccine stores.
Since March, the country has received more than five million doses of vaccines, including Moderna, Johnson & Johnson and Oxford/AstraZeneca, with a consignment of Pfizer-BioNTech expected to arrive soon.
Pfizer/BioNTech, Moderna, AstraZeneca/Oxford, Sinopharm and Sinovac are recommended for two doses each.
The Ministry of Health Acting Director General Patrick Amoth notes that all vaccines are pre-qualified approved by WHO for use.
Dr Amoth, also the WHO Executive Board chairperson, says all vaccines are effective, irrespective of whether it is viral vector, or mRNA-based.
Prof Matilu Mwau, a virologist and Kenya Medial Research Institute (Kemri) deputy director, and Dr Moses Masika, a virologist at the Kenya AIDs Vaccine Initiative (Kavi), Institute of Clinical Research and Department of Medical Microbiology, University of Nairobi, agree.
According to the Centres for Disease Control and Prevention (CDC) clinical trials, the efficacy of Oxford/AstraZeneca is between 76 and 86 per cent, while that of Johnson and Johnson is 66.3 per cent.
Johnson and Johnson's effectiveness is 66.3 per cent, while Moderna and Pfizer-BioNTech are rated at 94.1 per cent and 95 per cent, respectively.
Related Topics
Credit: Source link