After kicking out 'rebels' allied Deputy President William Ruto, President Uhuru Kenyatta's Jubilee Party is now rocked by fresh infighting for its control, signaling a possible strategy for a post-Uhuru leadership of the party by some insiders.
A recent meant to diagnose the ruling party and put its house in order ahead of the 2022 elections seems to have bred more trouble for the political outfit still smarting from an exodus of its members to Ruto allied United Democratic Alliance (UDA) party.
After the Friday retreat by members of the National Management Committee (NMC) one of the powerful organs of the party, conflicting information on the deliberations from the powerful organ, emerged.
Deputy Secretary-General and Cherang'any MP Joshua Kutuny in an interview with The Standard, indicated that they had discussed a number issues to strengthen the President's party including opening new branch offices across the country and a rebranding.
"In the retreat, we wanted to assess the status of the party, where the rain started to beat us and plan for a better future. We want a new look, more offices across the country and rebrand the party," said Kutuny.
According to Kutuny, the rebranding that should be complete by September, entails changing its party colours and symbols to erase the old order associated with a union of the DP and the President.
Following the formation of Jubilee Party in September 2016, 11 parties were merged. However it is the colours of the former Uhuru's The National Alliance party (TNA) and Ruto's United Democratic Party colours were incorporated in the new political vehicle.
The red, yellow, white and black signaled the marriage of Uhuru and Ruto's TNA and URP parties. "We will seek to rebrand the party to have an independent identity now that URP is out, we could replace the yellow with a while colour and possibly tinker with the symbols as well," Kutuny said.
The Cherangany MP's argument was immediately discounted by party vice chair David Murathe and Secretary General Raphael Tuju who distance themselves from the comments.
"We did not discuss as much the issue of rebranding the party. That requires more consultations and engagement within the people and it was a routine meeting by one of our party organs. We usually hold this kind of meetings on need basis," said Tuju.
Murathe also dismissed media reports that the meeting was to plan rebranding of the party, saying it was a routine meeting of top officials.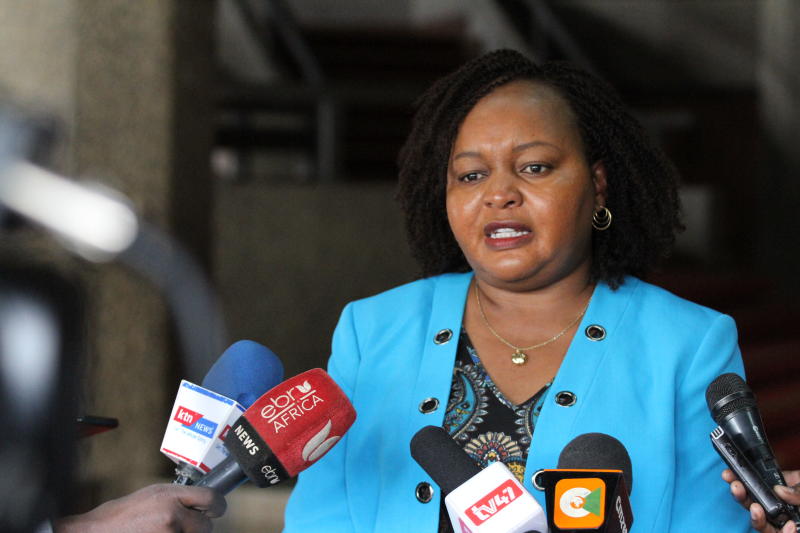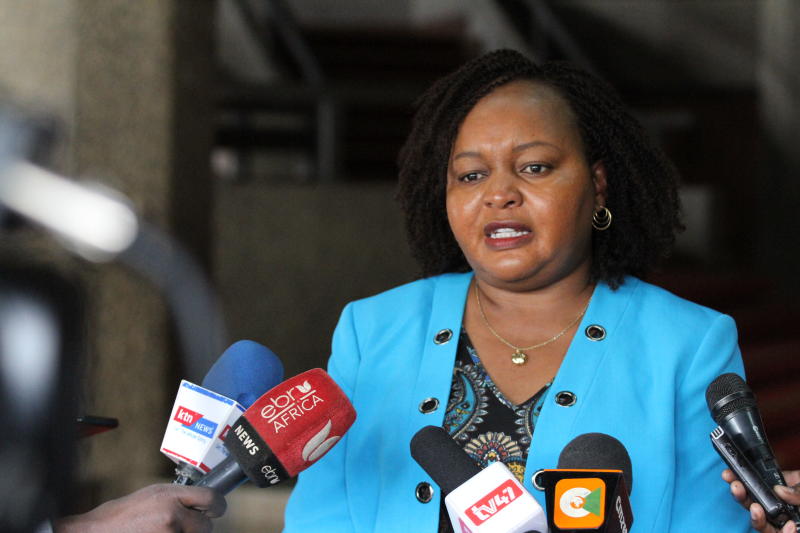 "These are routine meetings to run the party," Murathe said.
But National Assembly majority whip Emmanuel Wangwe said the change of colours would signal a willingness to embrace a brave new future. "By adding white, we will be able to accommodate other leaders and Kenyans willing to join our party in future," said Wangwe.
However, the conflicting statements signal infighting over the control of the once monolithic party that has been conflicted by the political fallout between President Kenyatta and his deputy.
Despite the exit of Ruto and his allies, there has been jostling within the party, with leaders pointing accusing fingers at the party vice-chair and other officials.
Aware that Uhuru's exit will see him also relinquish his position as party leader, the leaders could be positioning themselves to take charge of the outfit.
Kirinyaga Governor Anne Waiguru has painted a grim picture of the party and called for a 'serious introspection' and warned that if the ruling party was not careful, it would continue losing more members. Her guns are trained on what she calls mismanagement of the party by the 'bureaucrats running the party'.
"A party's strength is its members and more so strong members as opposed to having bureaucrats running the party living on directives that eventually end up making the party looking bad and losing its foot soldiers," said Waiguru.
She also admitted that Jubilee needs to be rebranded ahead of the 2022 elections. "The rains have beaten us. Our fortunes are dwindling. Intense introspection is demanded," she posted on her Facebook page.
Nyeri Town MP Wambugu Ngunjiri said he was opposed to changing the party logo and colours. "I hear our Jubilee Party SG has suggested we should change our party logo and colours because some of our members have left. I do not agree. Our party is about unity – which is what the two clasped hands signify. The colours work for us.
And really – a party logo and colours cannot be changed every time some members leave," said Ngunjiri.
Ngunjiri said parties must now be bigger than any individuals within. Unless we are saying that we will be changing our party logos and colours every time someone leaves (or joins) the party.
"Let's not fall into the trap of making some people look bigger than they are," said Ngunjiri.
"As things stand now, I am not surprised that we will still lose one or two more valuable players. We have some heavy lifting to fix the party and not many are prepared to, said Wambugu.
He said for those like him who were still supporting Jubilee this was a lesson and warning to focus on fixing the ruling party so as to stop further losing supporters.
Kutuny, Ms Waiguru and Ngunjiri are among fresh leadership that is seeking to take over the running of the party from Murathe and Tuju perhaps angling at inheriting it from the President.
Yesterday, a senior official who sought anonymity said the new group of politicians who had become vocal were just finding an exit plan from the party.
"Some of those talking loud today are just trying to prepare grounds for an exit, we know them," said the senior party official.
Just last month, Kiambu Woman Rep Gathoni Wamuchomba, Githunguri MP Gabriel Kago, his counterparts David Gikaria (Nakuru Town East) and Subukia's Samwel Gachobe defected to the Ruto camp.
The four MPs were initially staunch supporters of the Jubilee Party and their exit was politically significant and likely to boost the campaigns for United Democratic Alliance (UDA) candidate for Kiambaa by-election.
Before exiting Jubilee, Wamuchomba gave an indication that she was considering her political affiliation after the party lost the Juja parliamentary seat to Gatundu South MP Moses Kuria's People's Empowerment Party (PEP), through George Koimburi.
Credit: Source link