A popular Tanzanian video vixen who graced Harmonize's Bedroom hit song has said fame has its downside after being suspected to traffic drugs at Mwalimu Julius Nyerere International Airport in Dar es Salaam. Speaking to Ijumaa newspaper, Nicole Mbaga said that before the incident, she never once imagined she'd be suspected to be a drug trafficker.
During the thorough search that lasted over 30 minutes, Nicole says she was forced to do push-ups. She wondered why authorities singled her out from other travellers.
"It was my first time to come across such a challenge. I couldn't do push-ups but I had to, to save myself; but I don't understand why the incident happened to me."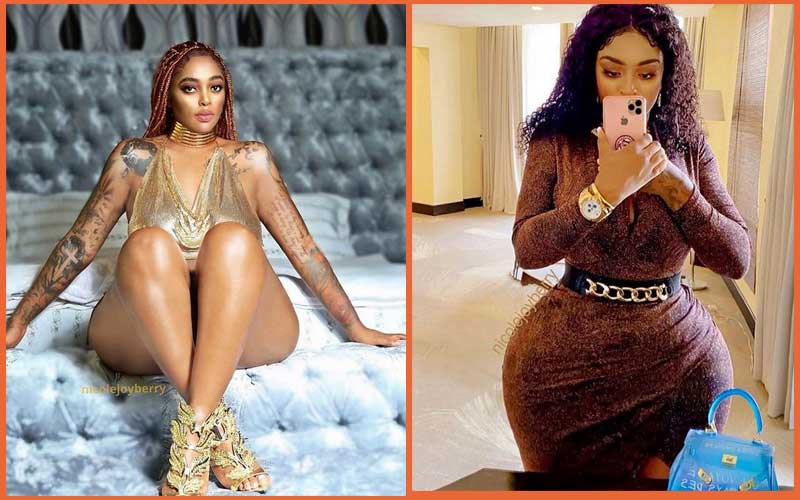 The vixen further said that she was targeted because despite being a young woman, she has lots of money.  Nicole, who was rumoured to be dating the Konde Music Worldwide boss said that her mistake upon landing at the airport was wearing gold jewellery.
According to the beauty, she's always been abhorrent to fame because she believes it will hinder her progress in some aspects of life.
"I would go to Mwenge Market (Dar) and plait my hair; I used to walk around freely without people staring or asking me questions. But currently, I can't do that."
After the release of Bedroom, rumours started swirling around that Harmonize had cheated on his wife Sarah with Nicole. However, he denied the rumours saying she was like a sister to him as they hail from the same town.
"No, it is not true. She has been my friend even before we shot the video. She is from my hometown (Mtwara). She is like my sister," he said.
Harmonize further said that Nicole attended the Bedroom video shoot in South Africa with her husband.
Drug menace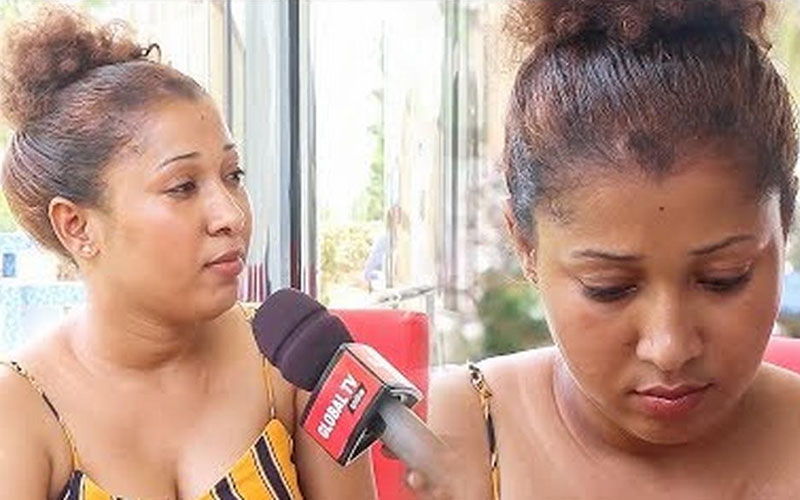 Just three months ago, Sandra Khan, the video vixen in Z- Anto's much-loved Binti Kiziwi hit was released from a China prison after serving a seven-year sentence. She was arrested at Hong Kong Airport in July 2013 transporting cocaine in her stomach.
While passing through security checks at the airport, she complained of stomach upsets and was admitted at a health facility where scans exposed the hidden drugs. She spent two years in remand before being convicted to five years in prison over drug trafficking charges.
Crackdown
Three years ago, in a crackdown on the Tanzanian showbiz industry that saw several top artistes face drug-related charges yet another popular video vixen was arrested on drug possession charges.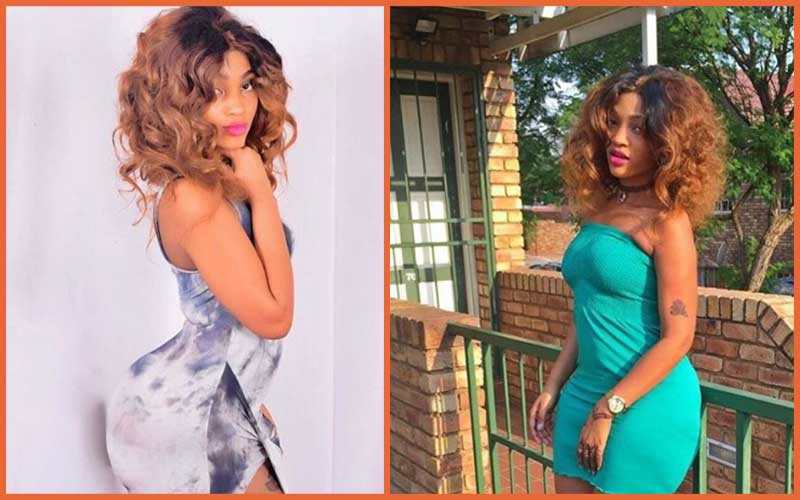 The late Agnes Gerald aka Masogange was allegedly caught in possession of heroin and oxazepam and was later found guilty of drug abuse. She was ordered to pay a fine of Tsh1.5 million (Sh69,000) or face two years in jail.
Credit: Source link