Kenyans aged 58 and above will now receive Covid-19 jab after the Ministry of Health reviewed its policy on vaccination.
Dr Willis Akhwale, the chair of the Covid-19 Vaccine Development Taskforce, said the age bracket has been considered following a surge in hospitalization and fatalities during the third wave of the pandemic.
The Ministry notes that people above 58 are the most at risk of severe disease and account for 60 per cent of current documented deaths and "this group of persons will now be the priority target group under the ongoing Phase One vaccination exercise," added Dr AKhwale.
Prioritization according to the ministry is in line with the World Health Organisation and the National Taskforce on Vaccination Deployment recommendations.
Yesterday, 1,540 people tested positive for the virus, out of a sample size of 9,348.
A total of 1,073 patients were admitted in various hospitals across the country, out of which, at least 141 patients were admitted in ICU, 34 on ventilatory support machines and 99 on supplementary oxygen.
Positivity rate for the virus stood at 16.5 percent.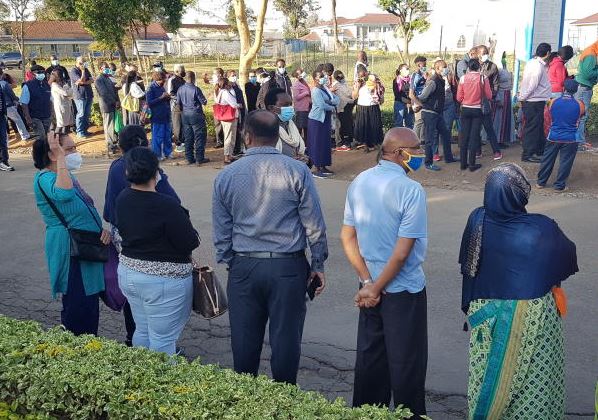 A total of 124,707 positive cases have been reported, and some 2, 066 fatalities since the pandemic was reported in the country, in March last year.
Political, religious and community leaders have also been urged to take the vaccine so as to boost confidence in the overall vaccination process among target groups.
During the launch of the vaccine on March 5, 2021, the first phase of the vaccine targeted 1.25 million front line workers at the high risk of infections, who included healthcare workers, security personnel and teachers.
By March 24, some 67,421 frontline workers including healthcare workers and security officers had received the jab in three weeks, since the roll of the vaccination program, according to documentation by the Ministry of Health.
Credit: Source link