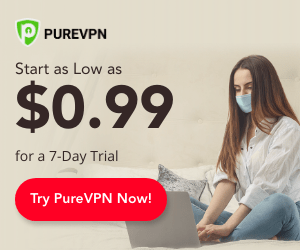 Court declares Uhuru's Order putting Judiciary under Executive control unlawful
The High Court in Nairobi has declared President Uhuru Kenyatta's Executive Order Number One of 2020 unconstitutional.
Justice James Makau ruled the Order, which placed sections of the Judiciary, Tribunals, Commissions and independent offices under the Executive, risked jeopardising the independence of the Judiciary.
Kenyatta had placed the offices under State departments in the Attorney General's Office.
"A declaration is issued that the Executive Order No. 1 of 2020 purporting to organise the Government and set out Judiciary and it Tribunals, Commissions and Independent bodies under Ministries and Government departments as unconstitutional, null and void," the judge ruled.
The Law Society of Kenya had moved to court to challenge the constitutionality of President Uhuru's decision.
The President's decision to restructure the Government in January 2020 elicited debate among lawyers, with some arguing Uhuru had abolished the "sharing aspect" of the Presidency with his deputy, William Ruto.
The Executive Order also brought into formal existence the Nairobi Metropolitan Services (NMS), one of President Uhuru's projects aimed at rehabilitating the capital city.
NMS was, consequently, placed Under Kenyatta's wing.
President Uhuru Kenyatta's war with the Judiciary can be traced back to 2017 when the Supreme Court annulled the presidential election on grounds that the process was unconstitutional.
The country held repeat elections that saw Uhuru declared the winner after his opponent (Raila Odinga of NASA coalition) backed off the race but promised to 'revisit' the institution.
In May 2020, a five-judge bench comprising of Justices George Odunga, Joel Ngugi, Teresia Matheka, Jairus Ngaa and Chacha Mwita stopped the BBI 'reggae'.
This is after the High Court Judges declared the BBI process as unconstitutional, null and void putting an end to the proposed constitutional amendments.
However, various parties have moved to court to challenge the decision. The matter will be heard by a seven-judge bench from the Court of Appeal.
Last week, another war between the Judiciary and the Executive broke out after President Uhuru Kenyatta appointed 34 of the 41 judges nominated by the Judicial Service Commission (JSC) in 2018.
The head of state left out six of the judges on grounds they did not meet the threshold after one of the appointees passed away while awaiting the President's appointment.
The six were Justices Joel Ngugi, George Odunga, Weldon Korir and Aggrey Muchelule, who sought appellate court positions, Evans Kiago and Judith Omange who would have joined the Environment and Land Court.
The decision to leave out the six also elicited mixed reactions from various stakeholders of the Judiciary with two former Chief Justices 'rebuking' the president's action.
Credit: Source link