When Hilary Ng'weno answered an invitation to the office of Kenya's attorney-general one morning in 1978, he secretly expected the worst.
But the sight which met the editor-in-chief of The Weekly Review, one of the country's most influential publications, was entirely unexpected. Charles Njonjo – famous for his pin-striped suits and jailing government critics – sat behind his polished desk with Kenya's new president, Daniel arap Moi, in a visitors' chair.
On taking his seat, the veteran journalist would later recall, Njonjo asked him: "Who do you think will be Kenya's next vice-president?"
He said he did not know, upon which Njonjo remarked: "If I were the editor of the Weekly Review, I would tell my readers that their next vice-president will be Mwai Kibaki."
Thus began yet another of the exclusive political stories and sharp analyses which gave The Weekly Review unmatched influence in 24 years of reporting Kenya – with a leakage from the highest office in the land. The resulting cover story, 'A rising Star', with a facial picture of Kibaki, foreshadowed the soft-spoken economist's appointment a week later – and only fortified the credibility of Ng'weno's weekly magazine.
Ng'weno, who died on Wednesday aged 83, was the frontiersman of Kenyan news publishing. Some would consider him the greatest journalist the country ever produced.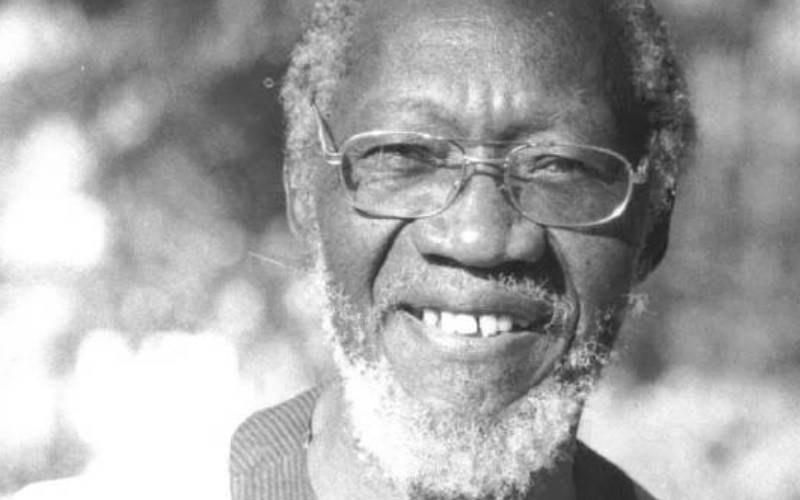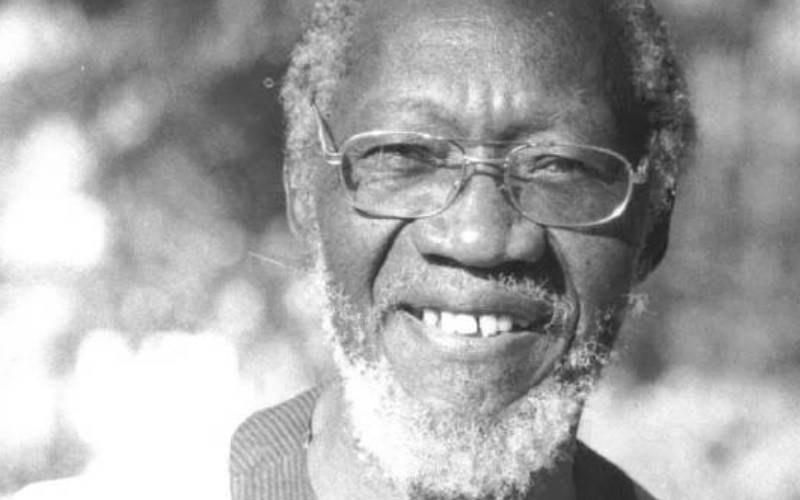 When he founded The Weekly Review in 1975 to fill a gap in the coverage of Kenyan politics, it was only one in a series of media ventures which would mark him out as a publishing pioneer.
With its trademark red border and distinctive masthead, the magazine, which hit the streets every Friday, became a must-read for decision-makers and the political elite.
Its reputation for courageous reporting and illuminating analysis – and credibility far out of proportion to its modest circulation – was largely a reflection of Ng'weno's journalistic skill and extraordinary personality.
"I wanted to enable Kenyans to make sense of current events," he explained in a lecture at Moi University years after retirement. "We wanted to do what Time and Newsweek magazine was doing by giving perspective, detail and background to stories."
The Weekly Review became the flagship of a publishing empire which reshaped political journalism in Kenya and created the first indigenous-owned media house in a market long dominated by the Daily Nation and then East African Standard. Its stewardship would later be placed in the hands of Kenyan media's first woman managing editor, Sarah Elderkin.
The magazine's death in 1999 was partly a product of advertiser hostility in a politically-charged era, with opposition to Moi's rule mounting, and advertisers targeting media they disagreed with.
A Harvard-trained physicist, Ng'weno had started his career at Nation, where he trained as a reporter in 1962. Within two years, he became the newspaper's first African editor-in-chief but left after only 18 months because, in his words, he "was not being used properly".
The Weekly Review had been inspired by Ng'weno's first venture into independent publishing, Joe magazine, launched in 1972. It was an unlikely publication in a one-party State notorious for jailing government critics.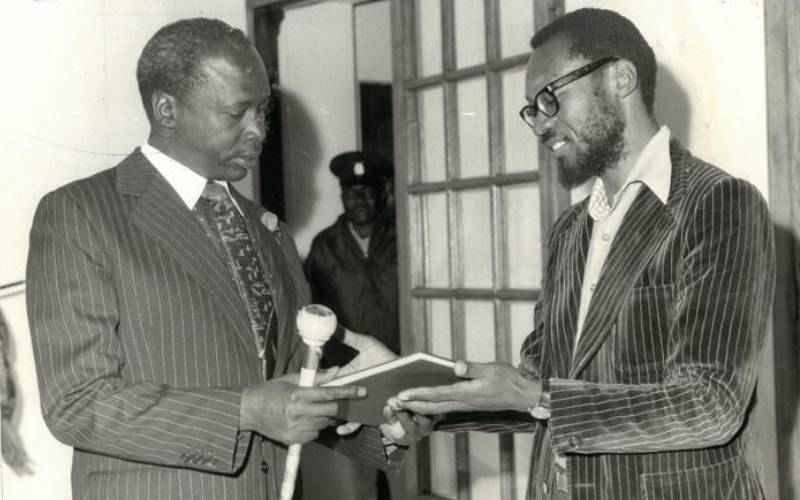 Joe was a humour magazine which took a wry look at Kenya's social and political life. The illustrations provided by former university art teacher Terry Hirst – part of the magazine's main attraction – laid the foundations of political cartooning on which satirists like Paul Kelemba "maddo" and Godfrey Mwampembwa "Gaddo" today ply their trade.
As The Weekly Review flourished, Ng'weno bought a newspaper printing press, which led to the launch of more media products – and plunged his ever-limping business deeper into financial difficulties. A children's magazine, Rainbow, was introduced in 1976 under the leadership of his wife Fleur and the next year the company launched the Nairobi Times, a highbrow Sunday broadsheet modelled on The New York Times.
But it was the decision to turn the Nairobi Times into a daily which broke the camel's back. With his costs spiralling, Ng'weno in 1983 sold the newspaper to the ruling party Kanu, which turned it into the Kenya Times. The editorial bug bit Ng'weno again a few years later, and he launched Echo magazine – a human interest monthly similar to People magazine of the US – together with a raft of business-to-business publications.
Struggling to build capacity, Ng'weno often trained his own staff, many of whom later gained prominence in media. His long-serving news editor, Peter Kareithi, became a magazine owner and now teaches journalism in the US. Macharia Gaitho and Warigi Gitau, who were both political reporters, are established as Nation columnists.
Rose Kimotho, who launched the first independent Kikuyu radio station Kameme FM, and Elderkin, were among Ng'weno's earliest employees. Wachira Waruru, managing director of Royal Media Services, joined the Weekly Review as an education graduate.
Joseph Odindo, who later served as editorial director of Nation Media and The Standard Group, was the editor of Echo Magazine. Others included Kwendo Opanga, Peter Warutere, Wahome Mutahi "Whispers" and Jaindi Kisero, who was the last managing editor of the Weekly Review.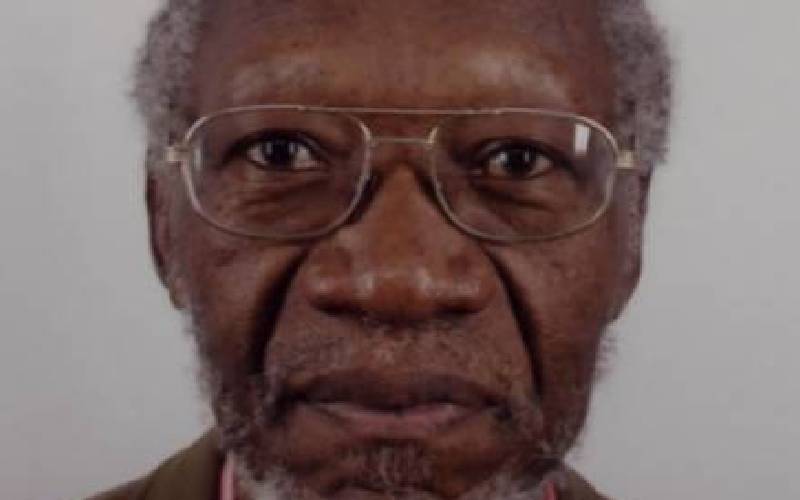 When KTN burst into the media scene in 1990, it stole a match on Ng'weno, who had been preparing to launch the country's first privately-owned television. Under Stellagraphics Ltd, he had acquired a broadcasting licence and was assembling equipment and programmes for the take-off.
One such programme, Usiniharakishe, brought him into conflict with MPs. They denounced it as smutty and cut short its screening by the State-owned Voice of Kenya, alarmed by a mild bedroom scene of teenage seduction – part of a 12-part sex education telenovela.
A man of searing intellect and prodigious energy, Ng'weno's editorial meetings were reminiscent of a civics class. Each proposed story drew from him enough information and comments to fill a reporter's notebook. And when the story was submitted, the first version was returned to the reporter with the great man's heavy re-writes and comments on the margin.
His first book, The Men from Pretoria, featured an investigative reporter being pursued by secret agents from apartheid-era South Africa. He also published a compilation of a satirical column he ran in the Daily Nation, With a Light Touch and produced a colour compilation of stories and pictures on the death of Mzee Kenyatta under the title The Day Mzee Died.
If Kenya honours Ng'weno for nothing else, it will be for taking media and news publishing to dizzying heights at a time when the country most needed good journalism.
– The writer is a former editorial director of The Standard Group and was editor of Hilary Ng'weno's magazine, 'Echo', between 1989 and 1992. He teaches journalism at the Aga Khan University. 
Credit: Source link