The exterior of Pelirocco (which means red head), a 19-room boutique hotel on Brighton's lovely Regency Square, looks like another traditional historic Regency building that's typical of the area. An area developed by Joshua Hanson, a keen-eyed property developer who made this into one of the most desirable addresses along the seafront.
On the inside, though, prepare to be dazzled by eccentricity, outrageous decor and bizarre wallpaper. This boutique hotel has so much funk appeal you would get the most of it by approaching it with a huge sense of fun.
Who for
Arty, young at heart weekenders or even those on business looking for somewhere that could add some pizza to their stay – expect fun and unrelentingly friendly service.
Accommodation
Every room is uniquely themed, and sometimes it can be very saucy. The first time I stayed here I slept in the Nookii room. It's pretty sumptuous in purple walls and bedding with a pair of handcuffs behind glass and even a nookii game for inspiration.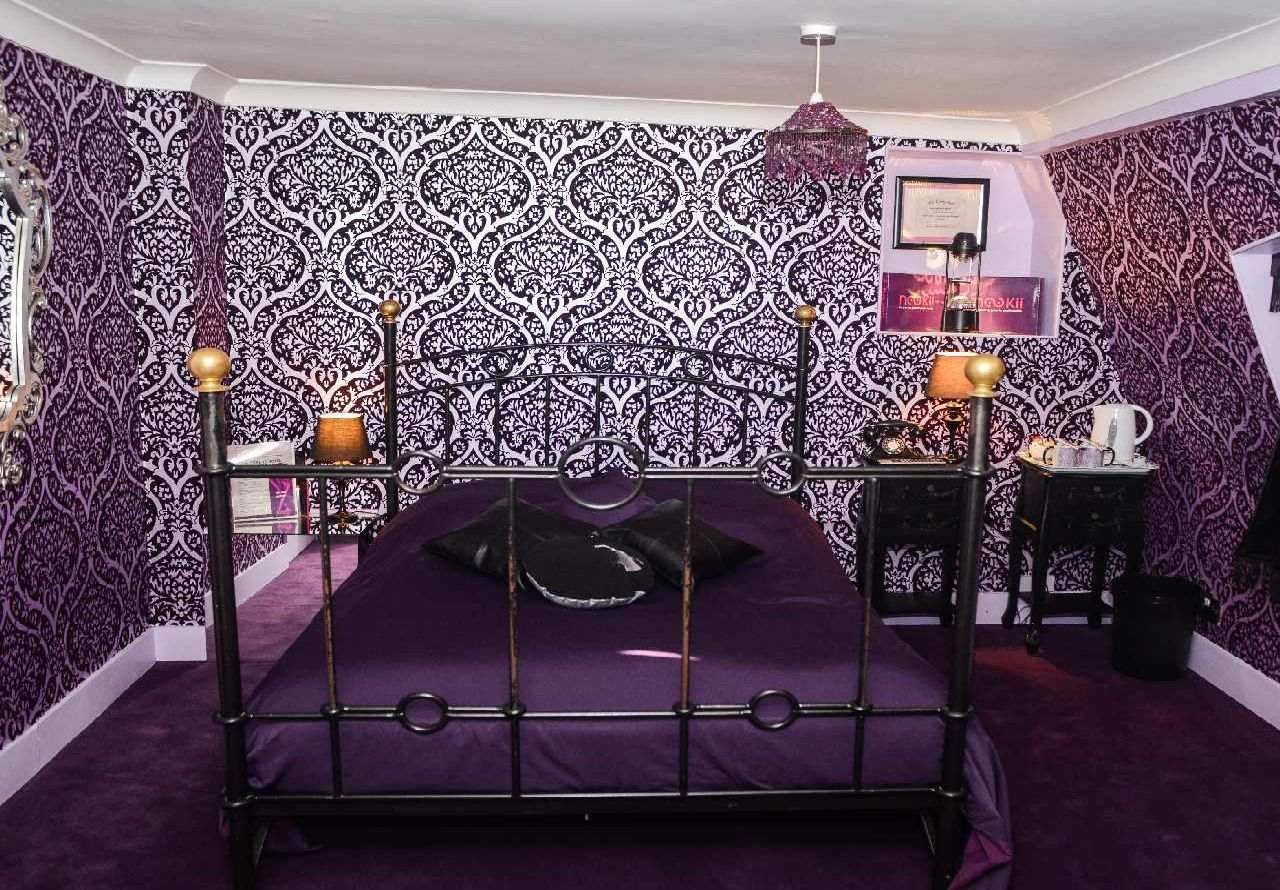 The next time, I was given the Dolly Parton room. I love that sassy woman and was pleased to see memorabilia.
Some rooms have had guest decorators: They invited Rough Trade Records and Gresham Blake the tailors to do their thing and even have a mods and rockers room.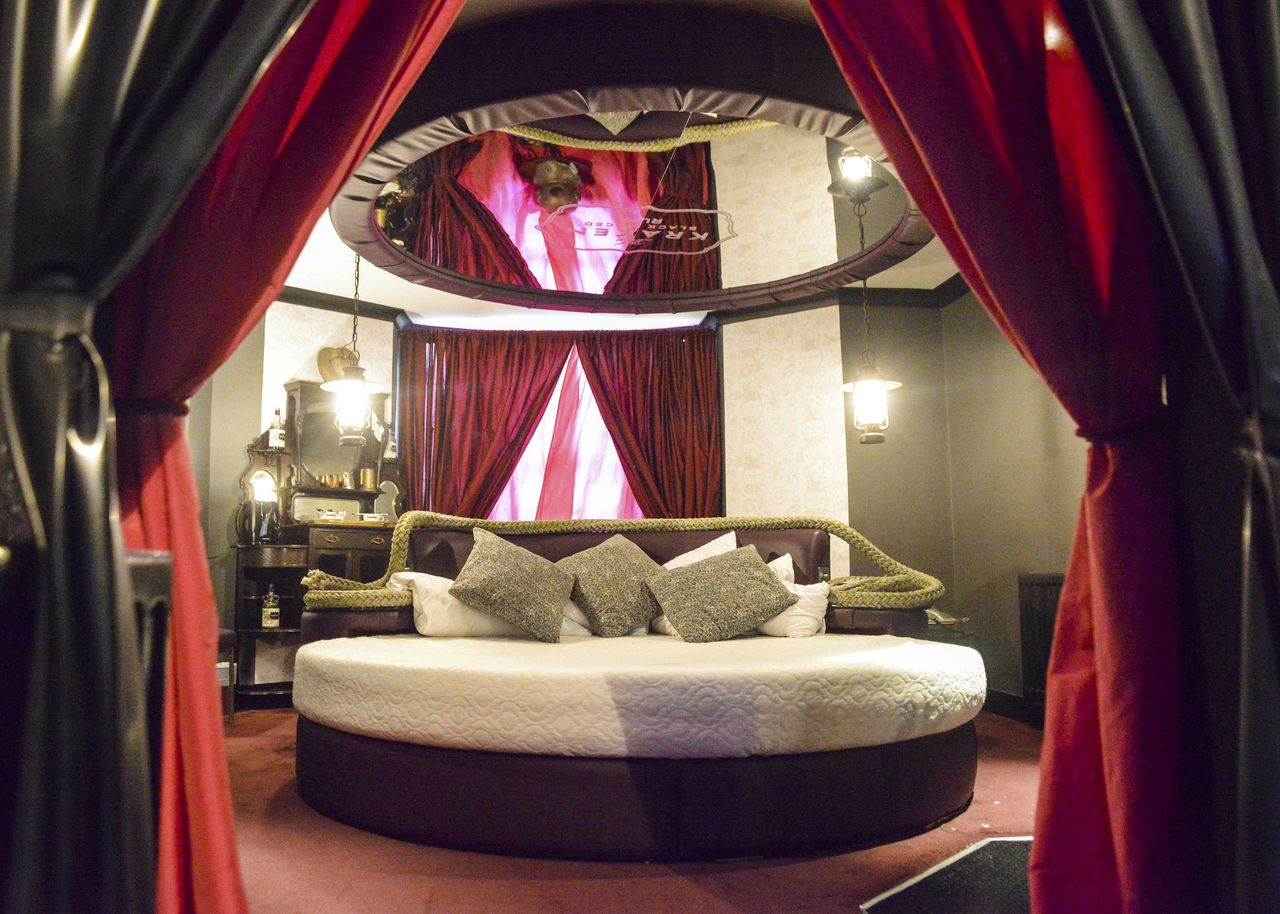 The latest redesigned room is their Koibito room on the first floor. The Koibito company produces bespoke love kits and hampers for hotels. Their design is a luxurious bedroom inspired by Japanese style and featuring modern Geisha graffiti. The bonus is that this room overlooks the sea.
Food and Drink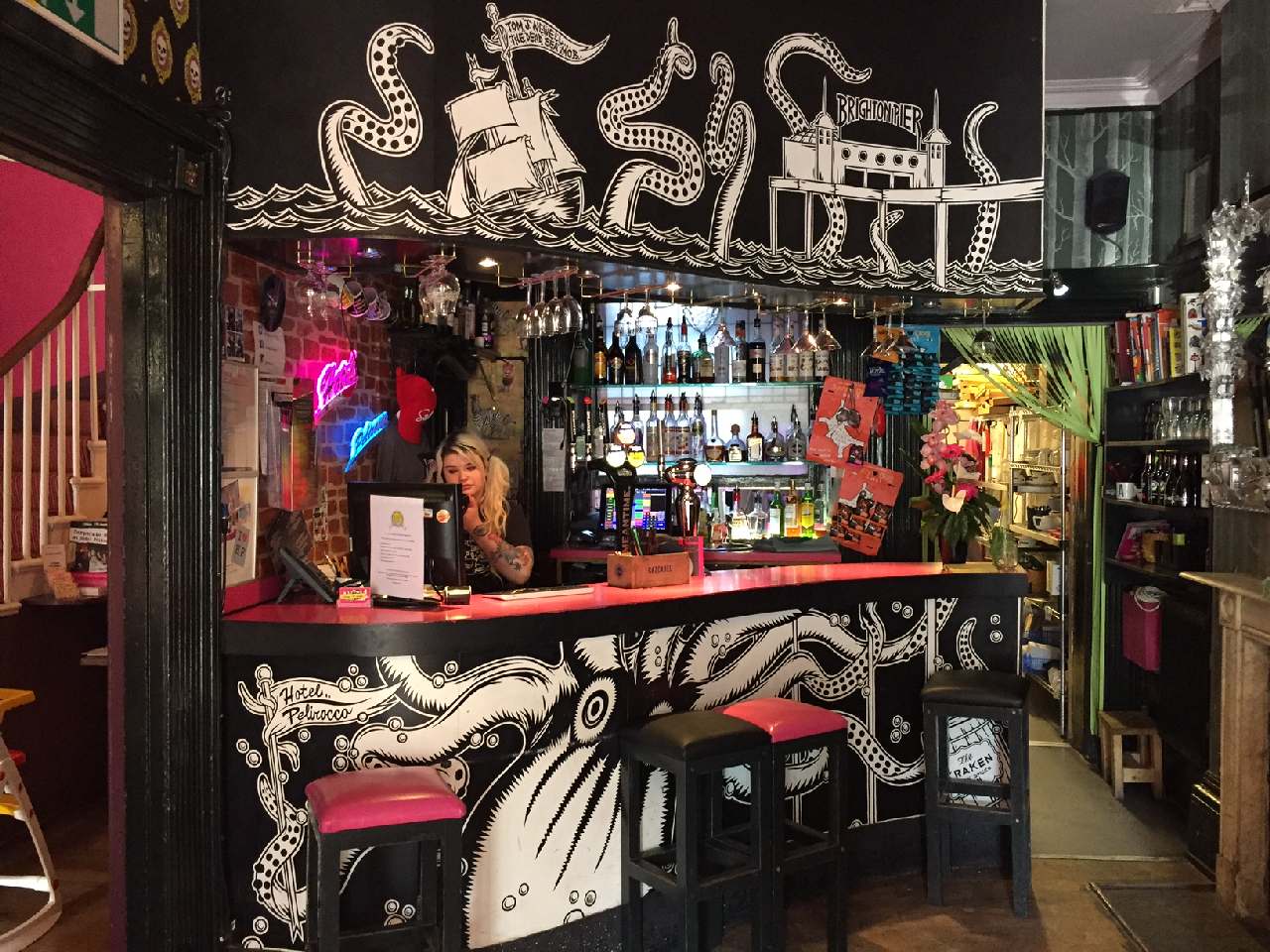 The eye-boggling bar area doubles as a breakfast room. It's casual with an easy atmosphere and that creates a happy hangout. The bar itself has a hard to focus on swirling print. Prop it up on a stool with your favourite tipple and a selection of cocktails. There are several types of wallpaper on the walls which, someone with a clever eye for design, has made work.
The breakfast menu has cooked food from eggs as you like them to a full English breakfast. Or order a champagne breakfast in bed.
Later in the day, afternoon tea is available comprising of scones and your preferred hot drink.
What's nearby
The hotel is a few yards from the beachfront, the pier and plenty of bars and restaurants are within walking distance.
Room Rates
Rooms start at £105.00 per night.
Value for money
The room rates are comparable but what price can you put on the experience.
Getting There
You can reach Brighton by train on the overground service from Victoria, London Bridge or Blackfriars.

Credit: Source link