The gigs have moved online, and corporates are trying to get your attention, whether through your phone, laptop or TV set. With the help of top musicians and trendy media personalities, of course.
"Internet connection!" Richard Njau, the gospel rapper known as A-star, a digital enabler and the man behind the popular Cleaning The Airwaves (CTA) YouTube series, says when asked what is at the centre of it all. "It gives you access to the online audience."
Since showbiz moved online, electronic gadgets are constantly logged into Instagram, YouTube and Facebook accounts of individuals, corporates and even institutions like the African Union.
Partnership deals are being signed in a bid to entertain the masses through the Covid-19 period. The latest to join the space is Amref, which in efforts to raise funds to sustain various communities and groups through the pandemic, has partnered with radio stations, including NRG Radio, to host virtual concerts, the first one having happened last weekend.
Dubbed #WeAreOneAfrica, the concerts will take place every Saturday at 10pm when, in a pre-Covid world, people would be thronging clubs and concert venues. Like a proper gig, the personalities are heavyweights, an eclectic group picked from all over Africa.
Skills showcase
Khaligraph Jones, Gilad, Bien, Nyashinski, King Kaka, Bahati, Arrow Boy, Bebe Cool, Tanasha Donna, Willy Paul, Nadia Mukami, Sheeba, Joeboy, Alternate Sound, Burna Boy, Lij Michael, Alikiba, Queen Darlene, Lulu Diva, Frankie Maston, Betty G, Vinka and Jose Chameleon – with Betty Kyallo, Jalang'o, Eric Omondi, Salvador, MC Jesse and Churchill supporting the drive.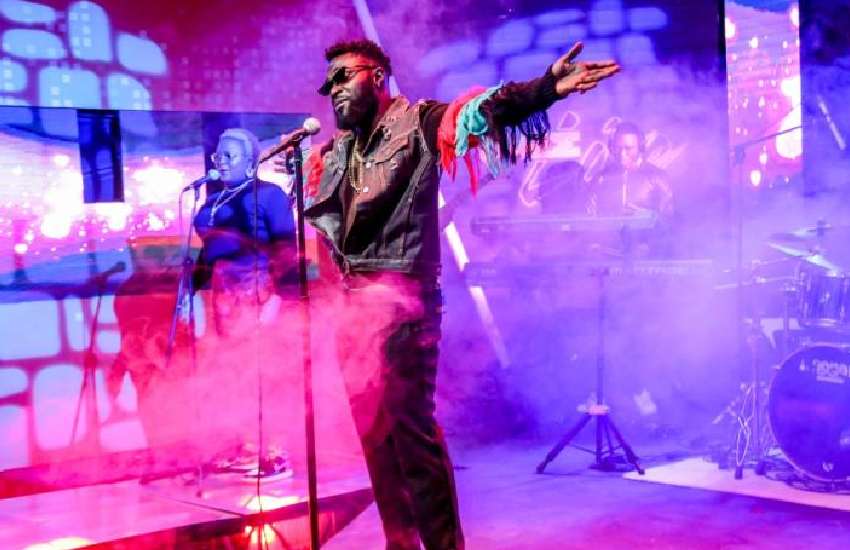 A day earlier, singer, rapper and producer Naiboi, and boy band H_Art the Band, graced the second edition of Trace Live, dubbed 'Trace in the Streets'. The first edition of the six-part series featured King Kaka, as Trace aims to entertain the public from the comfort of their homes.
"Trace prides itself in providing a platform that empowers artistes, enabling them to showcase their skills, express themselves through their various music genres and generally be the best versions of themselves," says Danny Mucira of Trace Eastern Cluster, adding that the combination of Naiboi and H_Art is a summation of life on the streets of Nairobi and an appreciation of what it is to be truly Kenyan.
Streamed on Trace's social media platforms, the gigs are co-sponsored by Safaricom, DStv, Showmax and Skiza, with those watching standing a chance to win themselves lots of give-aways.
"Creating a convergence of brands with similar objectives is critical in ensuring any event is a success. For Trace Live, Safaricom, Multichoice, Rémy Martin and Workstyle have been at the forefront of pushing a youth and empowerment agenda that is critical in this times to support the government's Covid-19 agenda of staying safe by staying at home," Mucira adds.
Arguably the biggest solo performance by an artiste in recent times was Nyashinski's on April 8 – it was sponsored by Samsung and Safaricom.
The almost 90-minute show set the bar so high that other artistes have had to change their approach on what to put out. Samsung was to officially announce the Lucky You artiste as their ambassador a few days later.
The performance involved weeks of practice, impeccable technical preparedness and a lot of hype, with Safaricom playing a big part by having a subsidised data plan just for the live stream.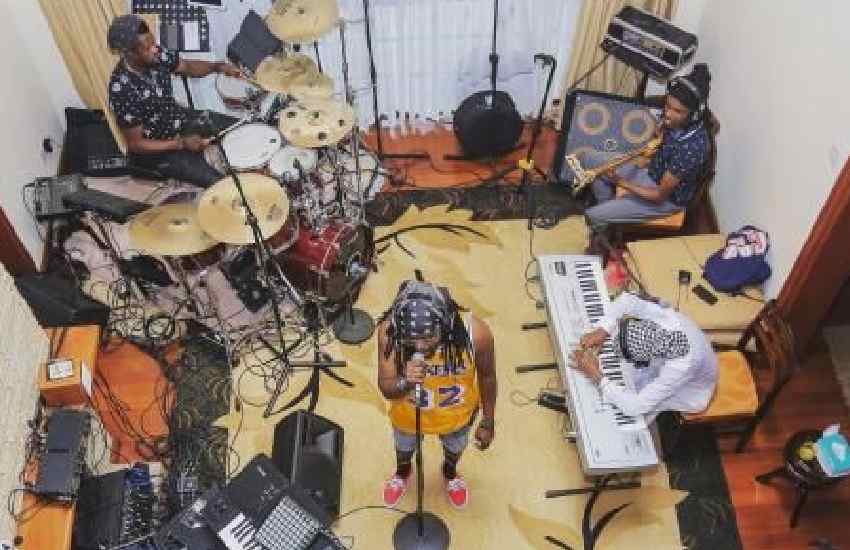 Outside of Kenya, brands are also jostling for gigs and artists' signatures.
On Monday, Africa Day, Trace channels beamed the 'Stronger Together' concert, a solidarity gig for the Covid-19 fund. The event was coordinated in partnership with the African Union and AFRIMA, with Nikita Kering representing Kenya.
On the same day, MTV Base Africa did its own Africa Day concert, with British actor and rapper Idris Elba hosting. Titled 'Africa Day Benefit Concert at Home', the two-hour show featured a host of superstars, including Sauti Sol and Diamond.
"Artiste selection is key and the critical factors revolve around the music genre and its popularity, the artistes' experience determined by the number of songs done and their ability to perform, the size of audience that the artiste commands, as well as their brand positioning in the market," Mucira explains on the choice of artiste brands pick.
Global brand Coca-Cola has also jumped into the virtual concert space, partnering with #BeApp to kick off a 60-day music stream across the globe. Through Coke Studio Sessions, fans will enjoy musical performances from more than 100 top stars across the globe, including Katy Perry, Anitta, DJ Khaled, Bebe Rexha, and Miguel.
"We know that people may feel lonely or isolated as a result of the pandemic, and Coca-Cola remains committed to uplifting the human spirit and fostering connection while we're apart," Ricardo Fort, the vice president or global sports and entertainment, said at the launch.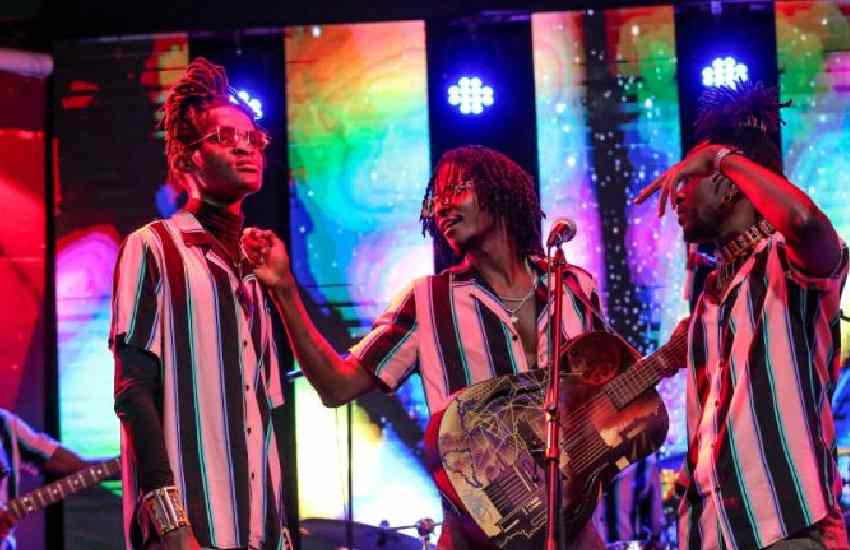 What's in it for corporates?
So, with no activations and other logistical set-ups that ensure brands get engagement with existing and potential customers, what's the biggest drive for the corporates in the virtual investments?
"The benefits corporates get to differ with each entity. For example, Safaricom is not after visibility but the continued use of data. The more the people watch live events online, the more the data usage, which translates to revenue," says Njau, via an Instagram DM, adding that the telco will always be happy to facilitate your entertainment.
"As for Trace, Samsung or DStv, they are all connecting with a new demographic that they probably hadn't engaged with before. For some brands, the return on investment might not be apparent at the moment, but it will be in the long term," adds Njau, whose YouTube channel hosted the colourful Decimal Records gig last weekend.
Other than entertainment, most of the gigs' core purpose is fundraising, which is more of an emotional connection with the audiences. With #WeAreOneAfrica, the idea is to get audiences to support frontliners and vulnerable communities with 100 per cent of the proceeds from any virtual concert going to the Amref Health Africa Crisis Response Fund set up for this purpose.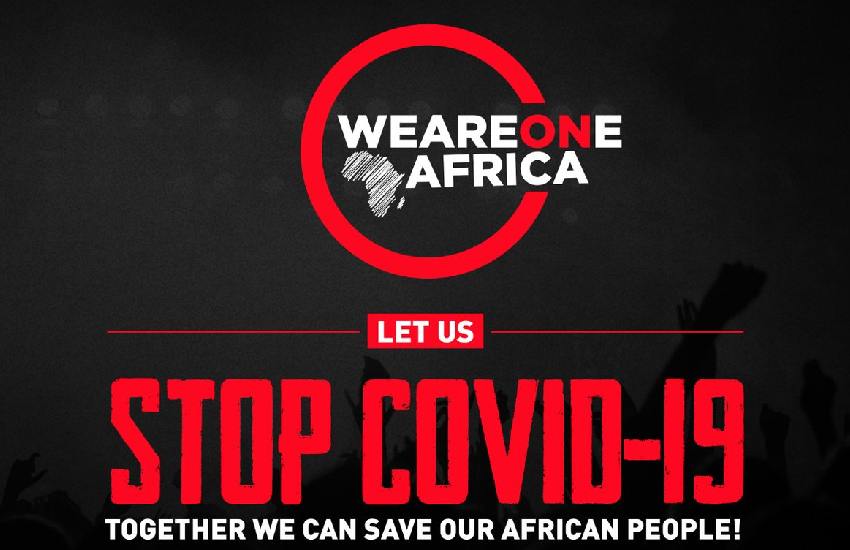 On #BeApp, fans can contribute directly to the International Red Cross and Red Crescent Movement to support Covid-19 efforts. The Coca-Cola Foundation will match up to a collective total of $3 million (Sh321 million) in consumer donations.
The company has already donated over $14 million (Sh1.4 billion) to individual Red Cross and Red Crescent Societies around the world.
Other than brands, some artistes are also doing shows with the aim of supporting one cause or another.
Talented DJ, producer and musician Blinky Bill does his mixes and the proceeds collected go to a children's home his mother runs, while Jango Love artiste Arrow Bwoy, did a colourful and energetic show last weekend in support of Christ Chapel Children's Home.
Credit: Source link