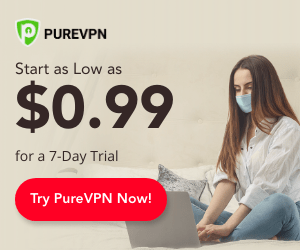 Nyahururu High Court Judge Charles Kariuki has recused himself from hearing a matter pitting Nyandarua County Assembly Speaker Ndegwa Wahome on one side and local MCAs and Governor Francis Kimemia on a pending impeachment motion.
Mr Wahome had on Friday last week filed an application at the High Court asking the court to quash and stop the decision by the MCAs to remove him from the office of the Speaker.
The Speaker, who had named Deputy Speaker Zachary Njeru, Majority Leader and mover of the impeachment motion Edinald King'ori, Governor Francis Kimemia, Government Printer and the Attorney-General as respondents, had also asked the court to stop the respondents from interfering with his entry or access to any part of the county assembly or his discharge of his duties and mandate as the Nyandarua County Assembly Speaker.
However, Justice Kariuki on Monday afternoon recused himself from hearing the matter. He also ordered that the file be transferred to the Nakuru High Court.
The case will now be heard by Nakuru High Court Presiding Judge Joel Ngugi tomorrow (December 23).
Assembly premises locked
Last week, Justice Kariuki had ordered the assembly premises to be reopened immediately after a case filed by the deputy speaker.
On Wednesday last week, MCAs who had gone to serve an impeachment notice to the assembly's clerk Mukiri Muchiri, had found the assembly premises locked, forcing them to pin the notice on the entrance wall.
The impeachment motion against the Speaker, who is also the County Assembly Forum (CAF) chair, is set to be debated on Thursday (December 24) in a special sitting following a Gazette notice by Deputy Speaker Zackary Njeru.
The Speaker is being accused of gross misconduct, abuse of office, and nepotism in hiring of staff, among other ills.
Already 25 MCAs out of the 39 MCAs from the county have signed an impeachment notification notice against Mr Wahome.
Section 12 of the County Governments Act dictates that 75 per cent of all MCAs must vote in its favour.
Affirmed solidarity
On Monday, 12 MCAs opposed to the removal of Mr Wahome from office affirmed their solidarity with him.
Speaking during a press conference held outside Governor Kimemia's offices in Ol Kalou town, the MCAs, led by Kipipiri Ward MCA Paul Ngeche, said that already 13 MCAs had appended their signatures against the removal of the Speaker.
"As MCAs, we swore upon our election to advocate seamless service delivery to the people of Nyandarua County. We are, therefore, calling for a ceasefire between the warring factions and urge all of us to embark on fulfilling President Uhuru Kenyatta's Big 4 Agenda and the Governor's manifesto," said Mr Ngeche.
Credit: Source link