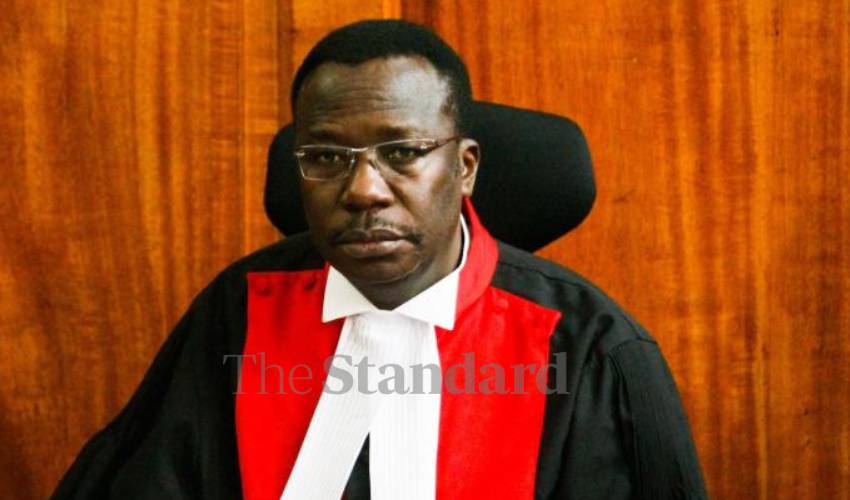 The Judiciary Committee on Elections expects the number of election petitions in 2022 to double those of the past polls.
Judiciary Training Institute (JTI) Director Smokin Wanjala said the committee is planning on how to tackle the huge number of petitions expected due to the intense nature of elections.
"We expect an increase in election petitions. In 2017, we had more election petitions, so it is logical, given the nature of election contestation, more Kenyans will definitely go to court. So we are making continuous preparations in advance," said Wanjala who is a judge of the Supreme Court.
The committee met in Mombasa to train judiciary officers on election matters to ensure efficient disposal of election petitions.
JCE chair and supreme Court Judge Mohamed Ibrahim said that the committee will engage with political parties, Independent Electoral and Independent Commission (IEBC), and security agents to ensure efficient disposal of election and related disputes.
Justice Ibrahim said the committee will work with the JTI to develop and implement a training programme for the efficient and effective management of election disputes for judicial officers and support staff.
He said the Committee will also develop and design a system for monitoring and evaluating the management and administration of election-related disputes in court.
"We seek to liaise and coordinate with stakeholders on all aspects of the electoral process to ensure efficient, effective, and timely resolution of election-related disputes and offences," said Ibrahim.
Credit: Source link