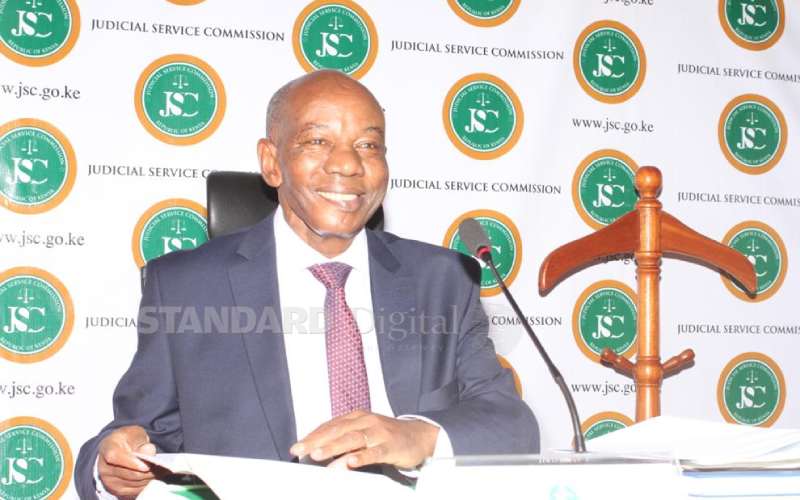 Senior Counsel Fredrick Ngatia (pictured) is this morning being interviewed on his suitability to succeed retired Chief Justice David Maraga.
Ngatia has been involved in several groundbreaking cases at the Supreme Court, represented big companies, high-profile individuals and was the lead counsel for President Uhuru Kenyatta in the presidential election petition of 2013 and twice in 2017.
He has achieved top honours, and is now seeking to be the country's next Chief Justice and President of the Supreme Court.
On paper, Ngatia almost looks like the most qualified candidate for the CJ's position in terms of age, legal experience, academic qualifications, managerial skills, network and connection with the other arms of government.
The 64-year-old senior counsel has two Masters degrees and about 41 years of experience in the legal profession.
He was ranked the top lawyer in dispute resolution by the Global Chambers in 2019 and is remembered for arguing the case that resulted in the abolition of the mandatory death sentence.
Ngatia was admitted to the bar in 1980, a year after he graduated with a Bachelor of Law from the University of Nairobi.
Later on, he obtained his first Master of Law degree from the London School of Economics in 1984, during which he researched the boundary dispute between Kenya and Sudan, which culminated in the changing of the boundaries between the two countries to the current state.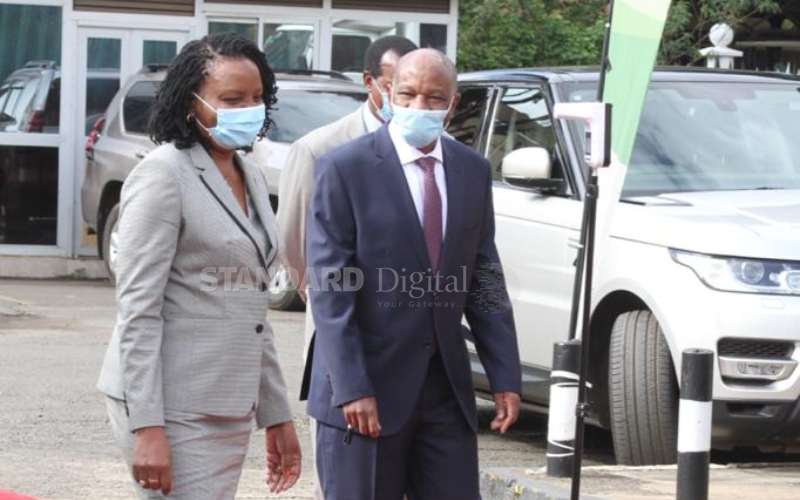 The senior counsel started his career as a State Counsel at the Attorney General's office in 1980 but resigned after seven years to start practising private law.
He was a partner at Kagia and Ngatia Advocates but broke away in 1996 to start Ngatia and Associates, a firm where he is the sole proprietor to date.
In 2015, Ngatia was appointed by former CJ Mutunga to help condemned prisoners serving death sentence and successfully argued the case which has seen more than 5,000 prisoners apply for re-sentencing after the court declared mandatory death sentence as unconstitutional.
His other outstanding case was in 2019 when he successfully argued on behalf of the Council of Governors over the dispute regarding the division of revenue.
Among the major writings that he submitted to support his application for the CJ and President of the Supreme Court is his thesis for his Masters at the London School of Economics on the legal difficulty of delimiting the Kenya/Sudan boundary.
A master of election petitions, he cited as his second example his submissions before the Supreme Court, which led to the nullification of the election of Wajir West MP over election malpractices in the 2017 elections.
Ngatia also presented the case where he represented an international firm over a dispute with the Kenya Bureau of Standards on inspection and testing of imported petroleum products and the dispute over the printing of new currency notes, which he successfully argued on behalf of De La Rue International.
Credit: Source link