Burundian music icon Nimbona Jean-Pierre, better known as Kidum, has just returned to Nairobi after a two-week music and business tour in Dubai.
The singer, composer, instrumentalist and band leader says that upon arrival at the Jomo Kenyatta International Airport, he felt so relieved that he had returned home.
"When we landed, I was so happy that I was back home. The feeling of reconnecting with the people who love me, my family and the place I have known as home for 26 years cannot compare to anything else," the singer, who recently released a new song, Ndani, tells Saturday Standard.
Having moved here after war broke in his country, the award-winning crooner has since been embraced by Kenyans as one of their homegrown entertainers. His compositions, mostly done in Swahili, tell a tale of a singer well-rooted in East Africa. His band has even performed at national celebrations in Kenya for years.
Besides Kidum, a number of musicians from other East and Central African countries operate from Kenya. Lucas Mkendi aka Mr Nice from Tanzania and former Uganda's Blu 3 pop-group member Jackie Chandiru have, for instance, settled in Kenya.
Members of Grammy-award winning Jamaican legendary reggae band Morgan Heritage are on record having said they would want to gain Kenyan citizenship. At some point, they embarked on a business plan to invest in real estate in Naivasha.
Then there is Alicios, the Kenyan-based Democratic Republic of Congo (DRC) singer who landed here in 2002.
And it's not just singers. Some of Kenya's most feted music producers Robert Kimanzi aka R Kay and J Blessing, are originally from Burundi and DRC, respectively. They are behind some of Kenya's biggest hits.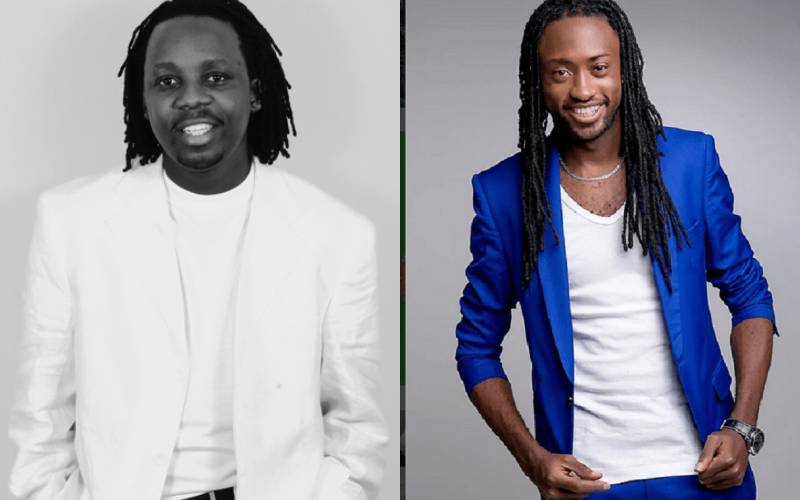 After coming into the country in 1998, R Kay – who came to Kenya as a refugee – begun his professional music journey the following year by setting up his own production label Shammah Boy.
It was only this week when Mr Nice, while celebrating his 43 birthday, thanked Kenyans for embracing him as one of their own.
"I am so happy to be in Kenya, in Africa seeing that now I am hitting 43 years in a country where I have been embraced by my brothers and sisters. I love it when they talk to me and encourage me without judging me," he said.
He says Kenya is the springboard of creative arts in the region, the place where most artistes make most of their income from.
"Just ask yourself why everyone wants to have a concert here. All the big artistes from across Africa would die to get a concert in Nairobi or Mombasa because the business is big here. I decided to make my base here and since (then), I have never turned back," he says.
Kidum says it does not matter what one's nationality is as long as they can adapt to the culture of a place and embrace the lifestyle. He says the first thing he had to do when he settled here was to learn what music fans loved and how he could be accepted by Kenyans.
"At first when I arrived here in 1995, I thought the war would end and that I would go back home. But after several years, I accepted that Kenya was home. Even though I visit Burundi, I have come to embrace myself as a Kenyan," Kidum says.
He adds getting married to a Kenyan and getting children here is a confirmation that he does not plan on leaving the country. Besides, this is where music fans embrace him most.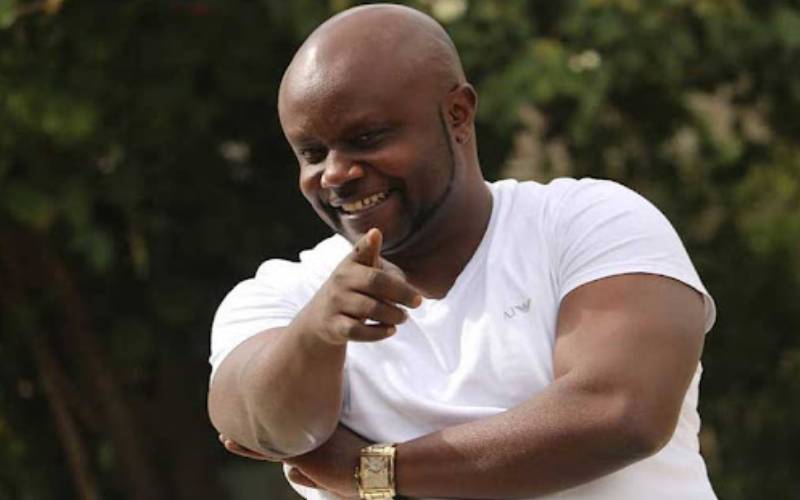 "Sometimes, it's not easy. Sometimes, the media gives you a blackout probably because their priorities are focused towards local artistes. But that said, my music keeps making me a darling to all. I, for example, recorded three albums here in different studios last year, and this content is no doubt something fans will be excited to hear," he says.
"I have made investments here as I keep on thinking of my wife, kids and retirement. I am even learning local dialects and I have started working on songs that would unite Kenyans away from all the politicians' squabbles and other negative vices. I want to speak the local languages and address the local issues as a Kenyan. The only thing I don't want to do is join active politics," he says, adding that many musicians and world leaders have found fame away from their counties of birth.
Artistes' manager Amos wa Mjomba says foreign artistes who settle in Kenya find life here manageable and profitable. He says the fact that it is easy to get a work permit as a creative makes it easy for them to embrace Kenya as their home. This, in addition to advanced technology in terms of music production skills as well as a good enabling environment for artistes' business, has always been an attraction point for musicians.
Jackie Chandiru moved to Kenya almost two years ago – at a time when her music career in Uganda was facing enormous challenges.
She was in depression with fans and the media accusing her of having become a drug addict. What many didn't know was that she had been battling an addiction to pethidine, a prescription drug.
The mellow-voiced singer says the music market in Uganda had changed and after her long absence from the scene, her fans felt disappointed. She admits that the negative stories in circulation were both disturbing and annoying.
"I believed music could shake off that feeling after my addiction to prescription drugs. After moving to Kenya, I got peace of mind. I started healing and feeling at home here. I got more accepted and I decided to stay on, working with artistes here and doing business from here.
"Kenya is an amazing place to live and the people here have a way of making you feel loved. I have been contemplating getting Kenyan citizenship," the singer, behind the new hit single Nitakufinya, featuring Kenyan singer Kelechi Africana, says, adding the support from Kenyans has been amazing.
"If I get a Kenyan husband, that will complete it all since I feel comfortable here and I have come to learn Kenyan men are really good. If I get one who will love, value and respect me…One who can appreciate my sweat, have my back anytime and be a good father to my kids then why not?" the straight-shooting singer says.
She says she has been moving in and out of Nairobi doing business with Boldgains International, a health and wellness company based in Dubai, for which she is an ambassador.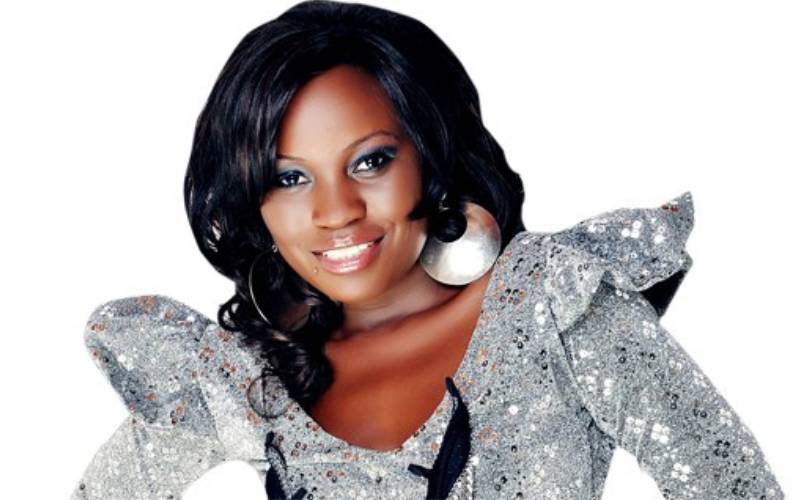 It is not just artistes of this generation who have set up camp in Kenya.
Popular Lingala groups and solo artistes such as Baba Gaston, the father of the one-time Ogopa-based Longombas, Lovy Longomba, Songo Ley, Bukalos wa Bukasa, Moreno Batamba and Longwa Didos all found Kenya to be their safe net to explore their music careers in the late 70s and 80s.
"Most of these bands became residential bands in leading entertainment spots and with Kenyans embracing them and the new rumba movement, they decided to stay in Kenya for good," says John Katana, the leader of the popular Them Mushrooms, a legendary music group that has traveled world over showcasing Kenyan music and culture.
We also have Kenyan musicians who made a home away from home. In the mid-90s, rapper Hardstone, who was famed for his Uhiki hit song, shifted to US, where at some point he joined popular pop group, Swahili Nation.
Contemporary gospel group Milele also left for the US at the height of their fame. The same as Ndarlin P, he of the famous 4-in-1 late 90s hit. Others include Bamboo and Abbas Kubaff.
Most of these groups have, however, relocated back to Kenya after finding the going hard.
Credit: Source link