It's not that I am a snob but until last week my impression of anything to do with camping/glamping was not the best.
It's down to a bad memory of camping acquired as a youngster. It took place in Île de Ré in France. The tent had a small hole in it and the weather was so inclement that it poured with rain as it thundered. In the morning, feeling damp, tired and miserable, I had to walk on soft wet earth to the communal showers. Dismal.
The suggestion that offered an opportunity to update that memory came from a surprising source. A mate at Mazda (yes the car) offered me a loan – the CX-30 – for a stay at Luna Domes, a place with which this car has an affinity. The blurb talks of curves of a dome somehow relating to the 'S' curve design on the body of this car.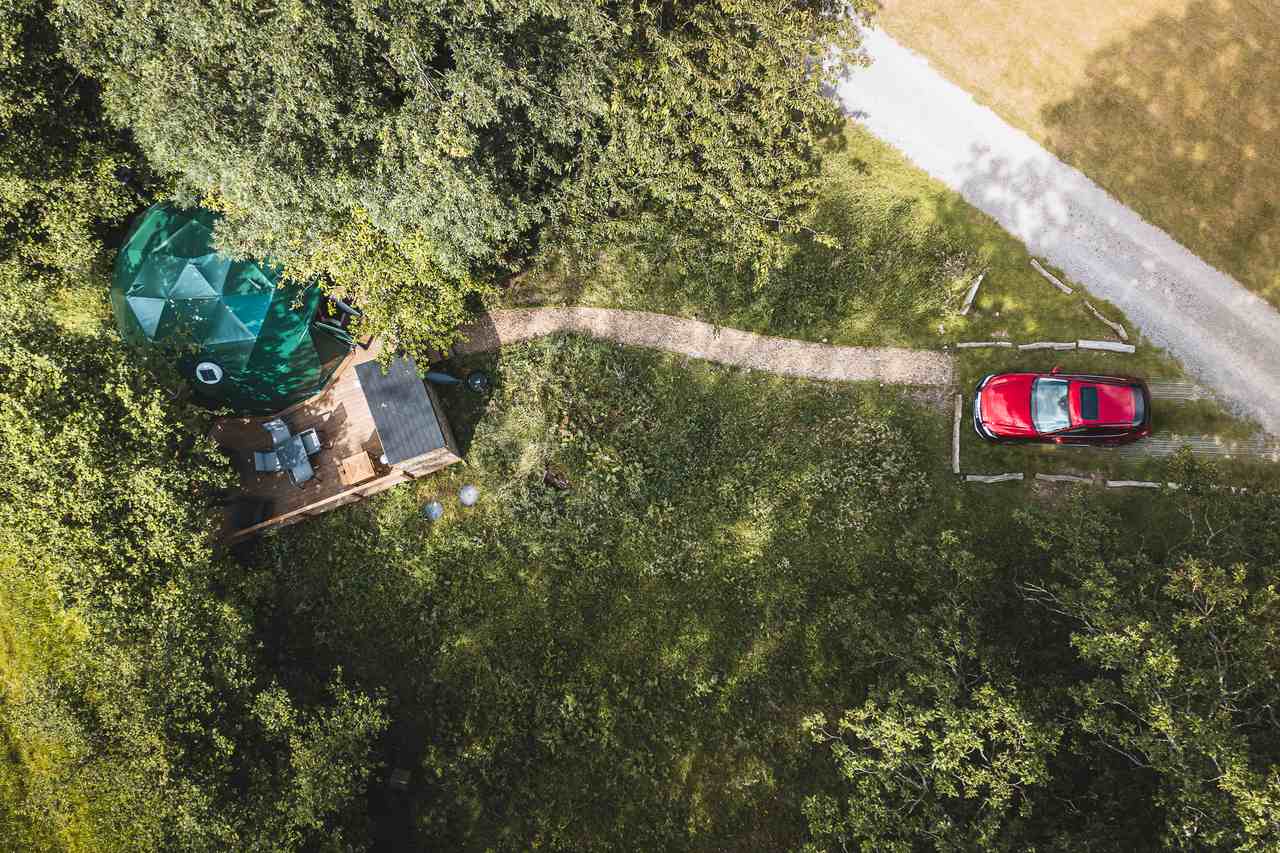 In any case, we got to the destination and could see the green Hever dome tucked away amid trees and foliage. We parked up, walked the short path to the dome, opened the front door and, frankly, was blown away. This was nothing like camping.
After 24 hours I realised that glamping is not a cheaper alternative to a luxury hotel – at least not at this site. Instead, it's a completely different nature-based option that needs an alternative mindset.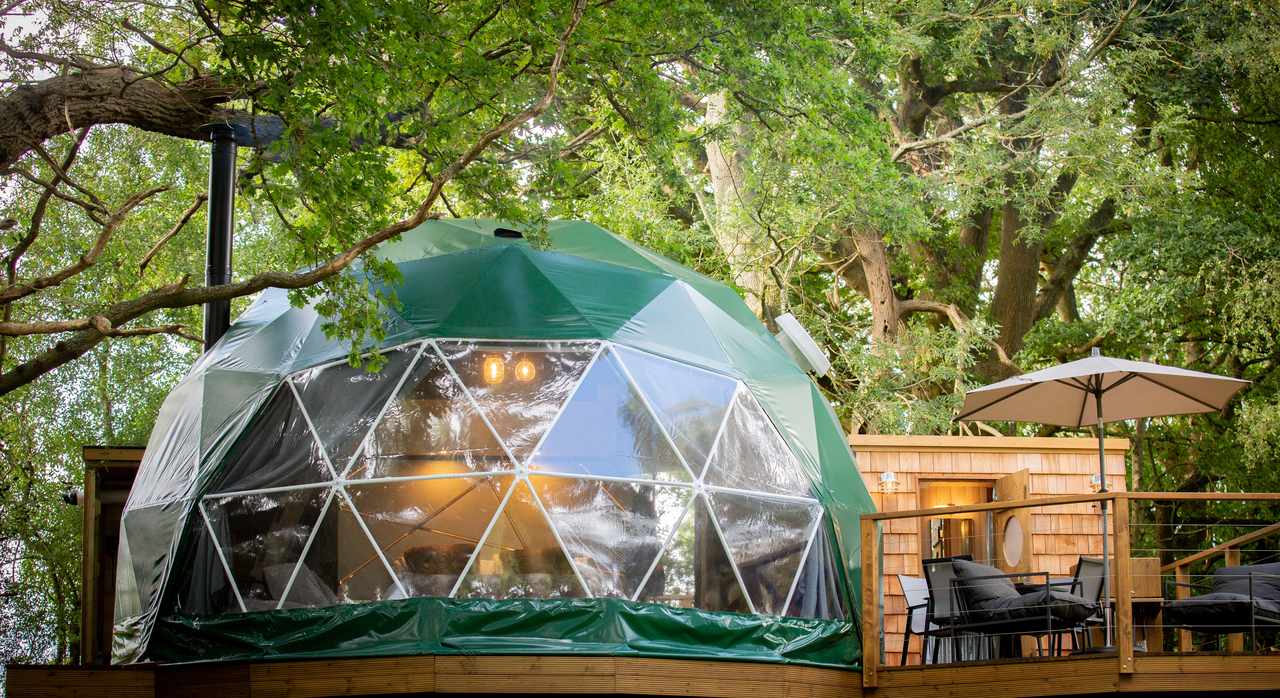 Who for
Anyone who loves being surrounded by lush nature and lux amenities.
Accommodation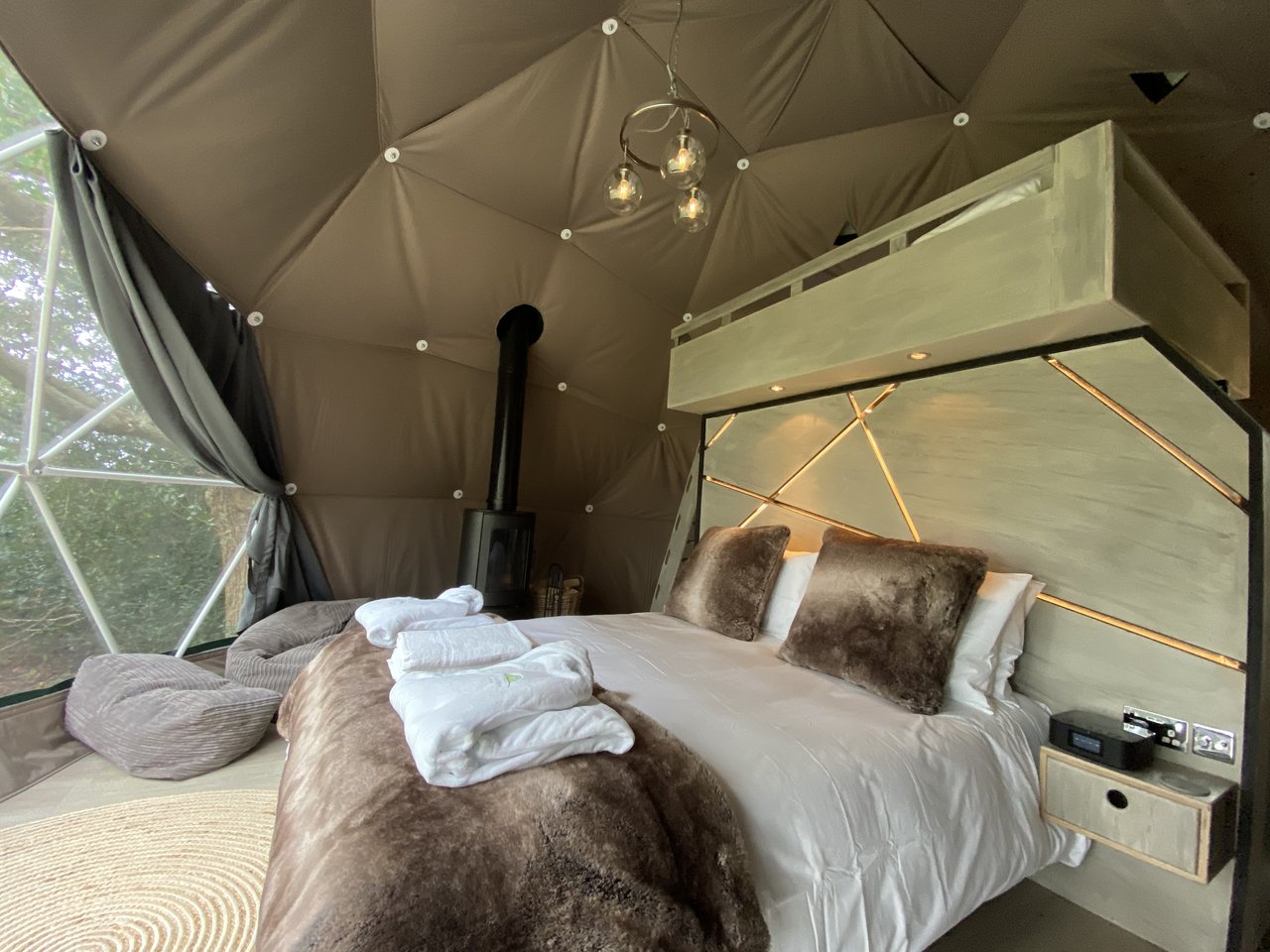 There are three green domes at the sprawling Hoath House estate with floor to ceiling "windows" on one side, for expansive view. The domes are built on decking and are almost en-suite, with alfresco dining and lounge seating.
Inside it's surprisingly spacious with a plush taupe inner lining, brown furry cushions and throws with matching rugs. The bed is king-size with lots of pillows and an extremely comfy memory foam mattress. A ladder leads to a king-size bunk bed so the dome can sleep four.
There's also a kitchenette a dressing area complete with a hairdryer and a hanging area, so there's no living out of a suitcase.
The night we stayed it was a long summer evening with a pinkish sky overhead. It was still warm as BBQing a feast for an alfresco dinner.
Later, from our comfy bed, we watched as the sky darkened over the lush countryside lulling us to sleep. Waking up was to the early morning light of a sunny day brightening up the greenscape with shifting, diminishing shadows. It's a glorious experience.
Facilities
These are self-catering domes and the kitchenette has a microwave, fridge and toaster, plates, cutlery and glassware, a Nespresso coffee maker and a kettle. Self-catering is easy.
If it's nippy there is both an electric night heater and log burner for cosy nights in, and an electric fan to cool the temperature when it's hot.
A few steps away, also on the decking, is a beaitfully appointed private heated shower room and toilet inside a wooden outhouse. Though small the features are as luxurious as you would find in any top-end hotel. They even supply soft dressing robes, slippers and a full set of fluffy towels.
There's some great garden furniture on the decking and in the evening it's a real pleasure just to sit looking out onto the meadow.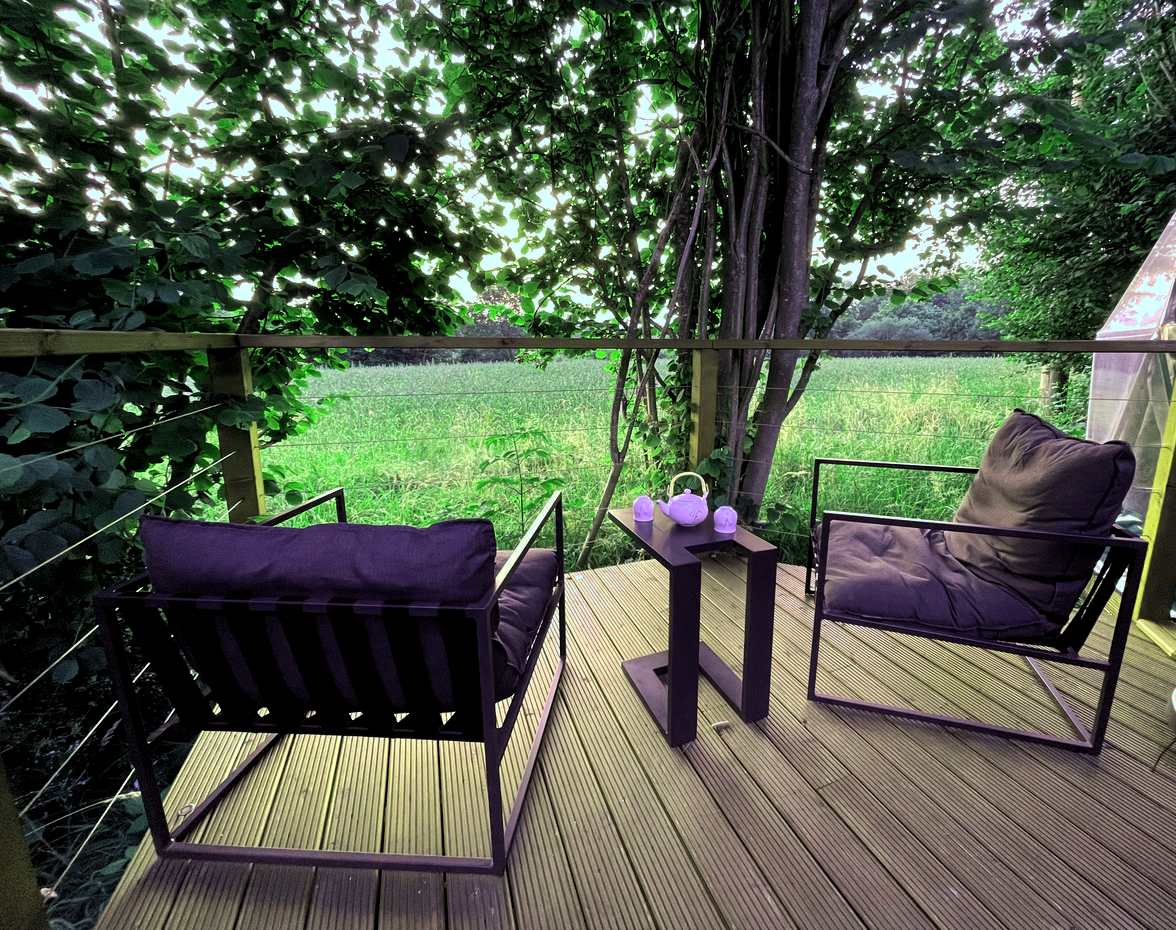 Two of the domes have hot tubs. Chartwell has an open-air wood-fired hot tub, Knole has a covered wood-fired hot tub on a separate raised decking.
However, my dome, Hever, did not. admit to doleful feelings of hot tub envy when I saw those tubs. Nevertheless, Hever is the most private and the only one where you can bring your pooch.
If you need to stay connected, there is a wi-fi hub by the bedside.
How much?
A one night stay at Luna Dome starts at £250 per night. Optional extras include breakfast brunch box for two costs £32. This is a hefty mix of pastries, scones, waffles, cheese and crackers and other delights.
Book Luna Domes
Food & Drink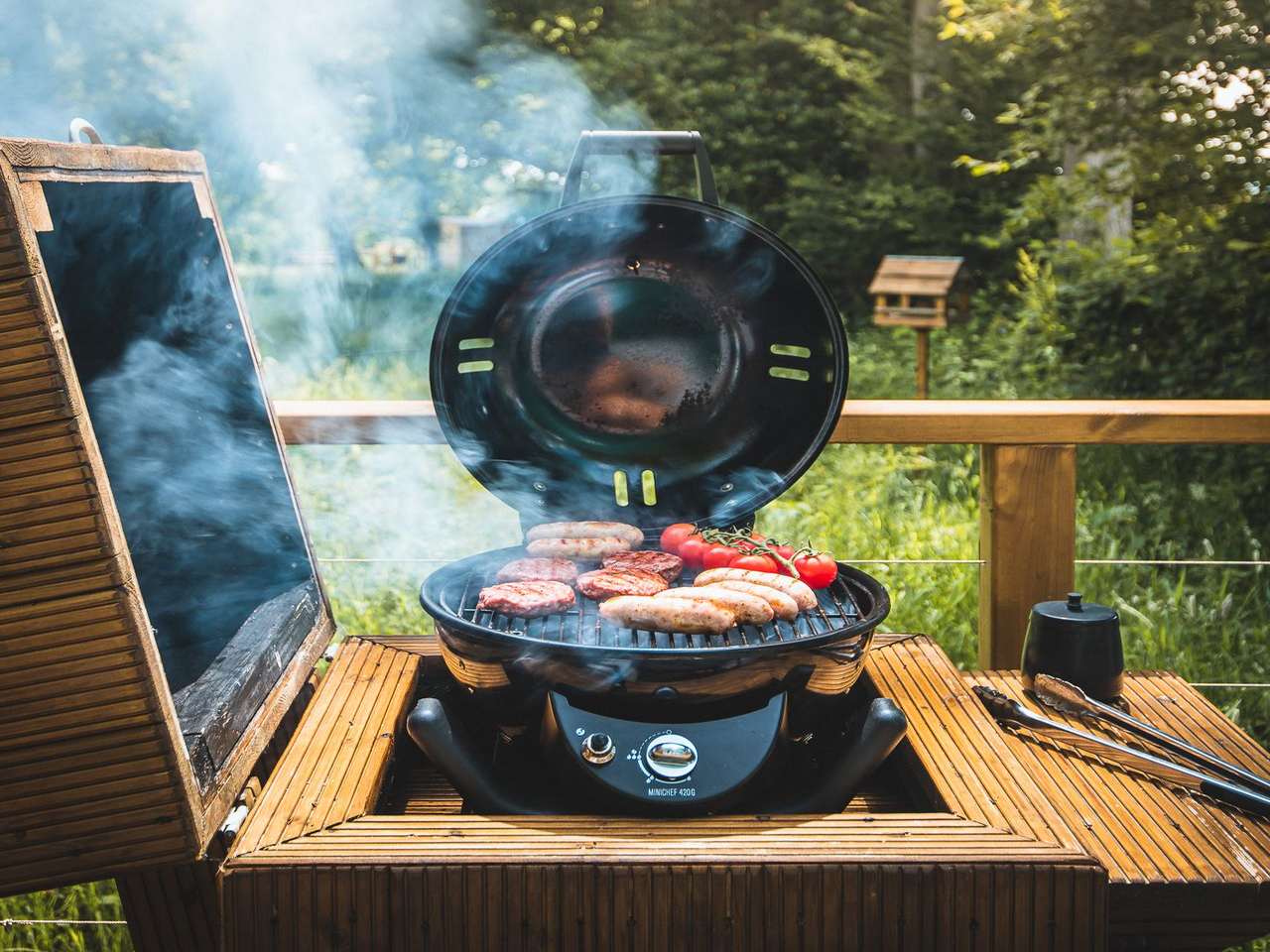 Though there is coffee available in the dome, and a BBQ, this is all about self-catering. However, there are optional add ons that can be ordered.  The owner Dan Kenny is pretty hands-on and he delivered our breakfast himself.
What's Nearby?
There are two castles you can visit. the nearest is Chiddingstone Castle in the quaint village of Chiddingstone. We hired e-bikes (£26 for two hours from   and rode there in 10 minutes. The other is Hever Castle which is a 10-minute drive.
There are several pubs and restaurants including The Little Brown Jug, the Fine Wheatsheaf and the Rock Pub all worthy of a visit. There are more upmarket restaurants in Royal Tunbridge Wells with fine options such as Thackeries, The Twenty Six, Coco Retro, the Beacon and The Ivy.
If you fancy farm-fresh food then head to Falconuurst Farm Shop in Markbeech – a couple of minutes by car or a 10-minute cycle.
Credit: Source link