Education
The committee recommends that the 1.8 million KCPE and KCSE candidates be given priority to report to schools in September this year.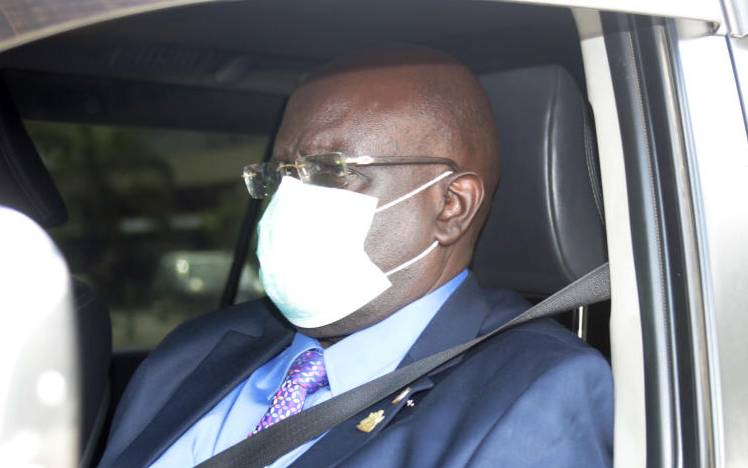 A team appointed by the government has proposed the reopening of schools in September, with KCPE and KCSE examinations to be taken in February next year.
The Standard yesterday established that a meeting today between Education Cabinet Secretary George Magoha and the Covid-19 Education Response Committee will seal the deal on the new school calendar that has caused anxiety among parents and learners.
Inside sources in the committee said with the effects of coronavirus expected to drag on, the team proposes that adequate emergency measures be taken to resume learning and open up the economy.
SEE ALSO: Mr President, start with extending curfew to 10pm
The committee recommends that the 1.8 million Kenya Certificate of Primary Education (KCPE) and Kenya Certificate of Secondary Education (KCSE) candidates be given priority to report to schools in September this year.
The rest will report at least two weeks after learning institutions make adjustments to meet social distancing requirement and other admission logistics.
By the end of August, about 24 weeks will have been lost since President Uhuru Kenyatta ordered schools shut on March 13 to mitigate the spread of Covid-19.
It emerged that the proposal to have national examinations done in February next year would allow candidates to recover lost learning time. With schools set to open in September, about 20 weeks will be available to students before the February examinations.
"This will be adequate time for teachers to cover the syllabus and help candidates revise for exams," said an inside source.
SEE ALSO: It would be inadvisable to reopen economy of entire country at a go
Critical advice
Details on how KCPE candidates will join Form One next year remained scanty as the team fine-tuned the new calendar.
Magoha postponed the reopening of schools to June 4 and appointed Kenya Institute for Curriculum Development Chairperson Sarah Ruto to lead the committee that will give critical advice on the reopening of all basic learning institutions, teacher training colleges and adult education institutions.
The committee comprises representatives of secondary and primary school heads, private schools, international schools, Kenya Special Schools Heads Association and parents' associations.
The Kenya Conference of Catholic Bishops, National Council of Churches of Kenya and Muslim Education Council are also members. The Teachers Service Commission, Ministry of Health, Kenya National Examinations Council and Ministry of Education are listed as ex-officio members.
SEE ALSO: Magoha team wants exams in February next year
Magoha (above) is expected to give direction by next week Thursday when the additional one-month holiday lapses.
The proposals by the committee on the resumption of learning mirror recommendations by Kenya Union of Post Primary Education Teachers (Kuppet) that schools could open as early as June, subject to Covid-19 infections trend.
"The Ministry of Health should have the final authority on partial re-opening of learning institutions," Kuppet said in a memorandum.
To implement these proposals, the committee wants the Education ministry to thoroughly engage education stakeholders on the school calendar and other interventions.
Sources privy to the committee discussions said the stakeholders' engagement would be critical after some of them rejected a partial reopening.
SEE ALSO: Unsung heroines of health work amid Covid-19 pandemic
In their proposals to the committee, the Kenya National Parents Association said they would not release their children to schools until the virus is contained.
"Parents oppose re-opening of schools at any time during the Covid-19 pandemic. Schools should only reopen when the government has declared the country free from the disease," they said in a memorandum.
Safety measures
Lecturers in public universities and Kenya National Union of Teachers (Knut) officials also opposed partial reopening.
"Logically and scientifically speaking, only doctors and health experts can advise on when schools should reopen and how the process of resuming teaching and learning should be conducted," read the joint report by Knut and the Universities Academic Staff Union.
SEE ALSO: How Kibra has fueled surge of Covid-19 cases as 147 more test positive
The education task force was to give guidance on the health and safety measures that would need to be in place for entire school communities, as well as advise the ministry on how to implement learning in boarding schools.
The Standard established that the committee wants the government to adopt proactive measures to secure learners' health, including meeting standards on social distancing, making protective wear like face masks available, and ensuring hygiene.

Credit: Source link