Earlier this month, when Geoffrey Gikonyo began the search for his missing son, 17-year-old Stephen Munga, he prayed and hoped that they would find him alive and safe.
But this was not to be.
On November 12, the family's search for Shanty, as Stephen's friends fondly called him, led them to the City Mortuary in Nairobi.
Munga said that they were shocked to stumble upon Shanty's battered body, a heartbreaking indicator that their last child and only son had died a painful death.
"His body seemed okay from the neck down but his head had a lot of injuries.
"It felt mushy when I touched it and one of his eyes had been perforated.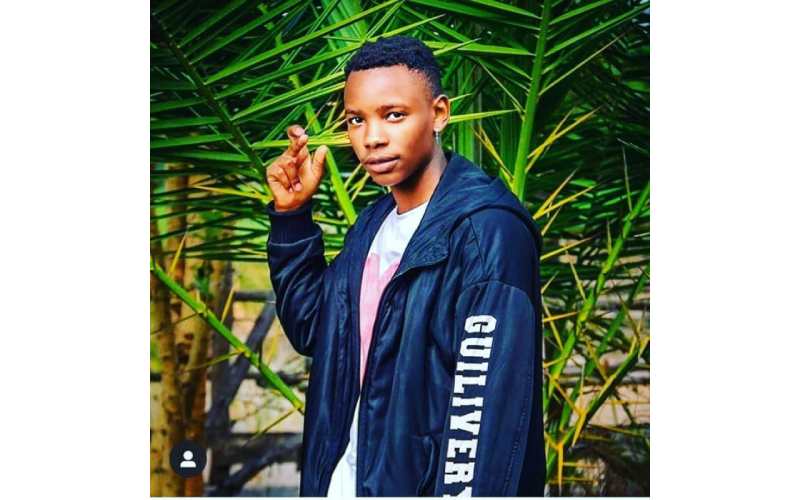 "I know my son died in a lot of pain," Munga said.
In a desperate search for answers, Munga sought an explanation from the mortuary workers how his body ended up there.
"They told us that Shanty was beaten up by unknown people at the event, Nai Fest, held at Ngong Racecourse,"  Munga recounted.
A post-mortem showed that Shanty had died of severe head injuries. His family, which struggling to come to terms with his murder, says nothing was out of the ordinary when Shanty left home earlier that day.
Munga said together with his wife, they granted Shanty permission to go spend time with his friends since he had consistently demonstrated he was a responsible young man.
He left home on the afternoon of Saturday, November 7, and this was the last they saw him alive.
Filled with teenagers
This was not the first time Shanty went out with his friends and would always return home on time, his father said.
This time, he failed to return home two nights in a row, something he had never done before.
It is still not clear how the 17-year-old Form Three student gained entry to Nai Fest, a music event meant for adults. But what is certain is that on November 7, the day of the concert and the day Shanty died, he was last seen alive at the event.
However, witnesses claimed that the event organisers knowingly admitted teenagers as IDs were not a requirement to be allowed in.
"The event was filled with teenagers. People were being attacked and molested.
"There weren't any police officers at the gate," Dennis Mbugua, who attended the event between told the Saturday Standard.
Other witnesses corroborated Mbugua's claim said the event not only admitted teenagers but also sold them alcohol.
Revelations by the concertgoers, both through social media posts and interviews, painted the gory picture of a concert characterised by drug use, violence and outright disregard of Covid-19 safety measures.
Witnesses questioned by the Directorate of Criminal Investigations (DCI) officers at the Kabete Police Station where Shanty's case is being handled said they saw him at the event.
One of the witnesses, Maria Njeri, told Saturday Standard that she saw Shanty being beaten earlier during the event only to stumble on his battered body on the ground on her way out of the venue.
"Around 8.30 pm, bouncers pulled Shanty from the crowd. One of them held his hands.
"I don't know what happened after that but two people followed them outside, one of them in tears," Njeri recalled the events leading up to Shanty's death.
She said when the duo returned where they were seated, she heard one of them say, "I hope they won't hurt him."
Njeri and her friends found Shanty's body at around 9.40pm, just over an hour after he had been dragged out of the concert.
She recalled police officers arriving at the scene and ordering them to leave.
Later that evening, Njeri shared information about Shanty's death on social media.
Last week, a video emerged of two men violently pounding and kicking Shanty while dragging him outside a tent at the venue.
The police are yet to arrest any suspects in relation to Shanty's death.
Bridget Achieng, the event organiser denied that Shanty died at Nai Fest saying they found him injured backstage and rushed him to hospital.
DCI officers said they have commenced investigations into Shanty's death after witnesses recorded statements on Wednesday.
Singers Francis Amisi (Frasha) and Hubert Nakitare, also known as Nonini joined Shanty's family in seeking answers over his death.
Credit: Source link