In a People magazine interview published Wednesday, former first lady Michelle Obama spoke on a variety of subjects related to a chaotic 2020 defined by COVID-19, including racial injustice, mental health and lockdown at home with her daughters.
"This time has allowed us to get some stolen moments back with our girls," Obama said, referring to her daughters, Malia and Sasha ― students at Harvard University and the University of Michigan, respectively, who returned to the family's homes in Washington, D.C., and Massachusetts during the pandemic to finish classes online.
Obama, whose most recent project is spearheading the Netflix children's show "Waffles + Mochi," told People there's "something about witnessing your children become adults and developing a different relationship with them," and that the stay-at-home experience afforded her the unique opportunity to see this in her daughters.
"They didn't come back into the house into the same set of rules, because I didn't want them to miss out on independence," she said. "They came back as young women and our conversations are more peer-oriented than they are mother-to-daughter."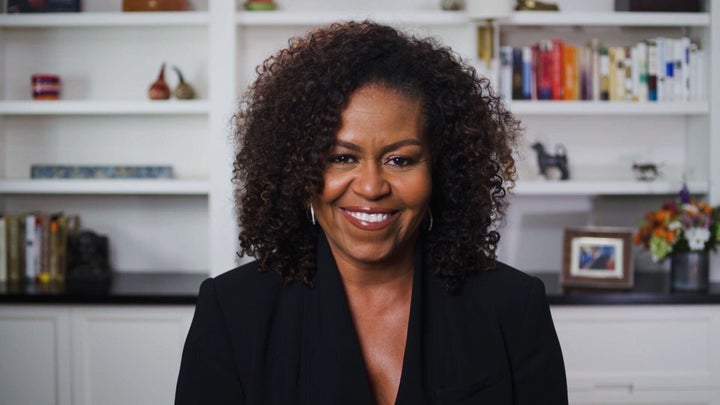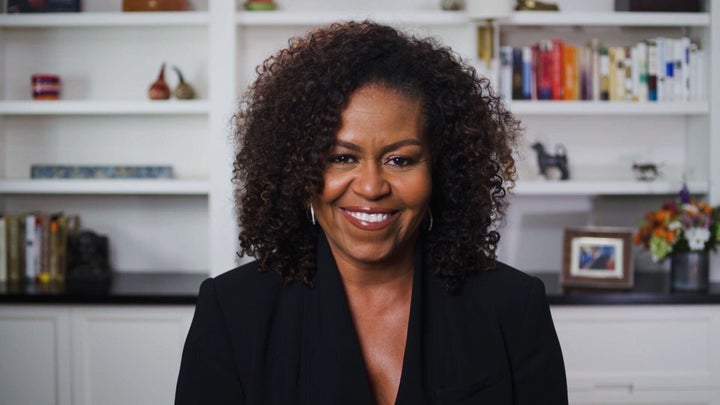 The former first lady noted that 2020 also ushered in tremendous mental stress, particularly given George Floyd's death in Minneapolis and other deaths around the country that touched off a worldwide wave of Black Lives Matter protests.
Previously, Obama had said she'd experienced "low-grade depression" from seeing so many Black lives cut short, as well as witnessing the "hypocrisy" of the Trump administration.
"Just seeing the video of George Floyd, experiencing that eight minutes," Obama said. "That's a lot to take on, not to mention being in the middle of a quarantine. Depression is understandable during these times. I needed to acknowledge what I was going through, because a lot of times we feel like we have to cover that part of ourselves up, that we always have to rise above and look as if we're not paddling hard underneath the water."
Obama described the process of monitoring one's own mental health as filled with "highs and lows." She said she's told her daughters that one of the things that helped her through 2020 was "that I'm old enough to know that things will get better."
She also said she and her husband, former President Barack Obama, are keen on empowering future leaders through the Obama Foundation, a nonprofit that most recently committed to hiring from the South and West Side neighborhoods of Chicago for the construction of the city's Obama Presidential Center.
Calling all HuffPost superfans!
Sign up for membership to become a founding member and help shape HuffPost's next chapter
Credit: Source link