The Ministry of Health has reported that only 6, 622 Kenyans had been fully vaccinated as of Saturday, June 5, 2021.
This represents about o.o13 per cent of Kenya's total population.
This is against the 975, 265 persons who had received the first dose of the Astra Zeneca Covid-19 vaccine across the country.
Of the 6, 622 Kenyans vaccinated so far, health workers make up the majority 4, 046 of them having received the second jab.
Only 709 people above 58 years, 445 teachers, 321 security officers and 1,101 others have received the second dose of the AstraZeneca vaccine so far.
This, compared to the 295,486 aged 58 years and above, 166,199 health Workers, 153,089 teachers, 82,720 security Officers and 277, 776 others who have received the Covid-19 vaccine.
This comes at a time when the Health CS Mutahi Kagwe warns Kenyans against going for vaccines in unauthorized facilities.
This he said on Friday, June 4, as he made reference to facilities that claim to offer Covid-19 certificates noting that some hospitals might be vaccinating people with water and making them pay for it.
"Chances are that you are not even being vaccinated with proper vaccines. There is every possibility that you are even being vaccinated with water and paying for it and therefore I want to warn the country and Kenyans at large first, vaccination in Kenya is free, nobody should be charging you for it," he remarked.
He added that "Nobody is authorized to vaccinate you except for those outlets that have been given authority by the Health Ministry and not only have they been given authority by the ministry they vaccinate for free,".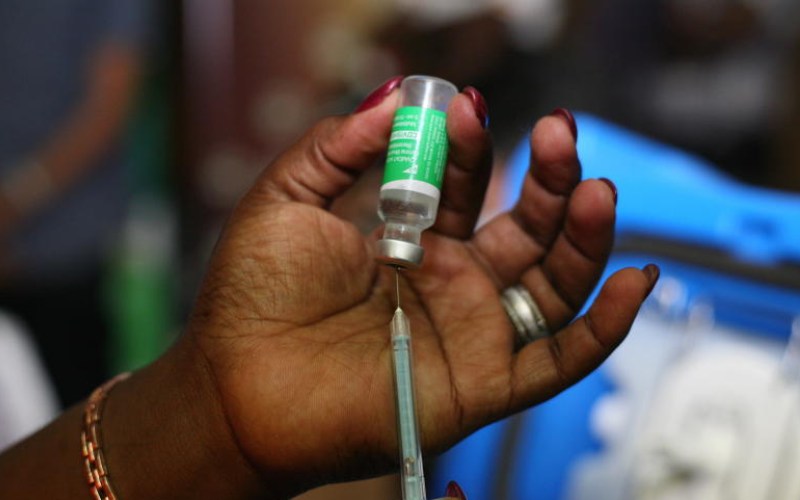 Less than a fortnight ago, the Ministry of Health halted the administration of the first dose of the vaccine to give room for administration of the second jab.
Kenya began administering the second doses of the coronavirus vaccines on Friday, May 28.
The country launched its mass Covid-19 vaccination drive on March 5, 2021, after receiving 1.2 million doses of the AstraZeneca vaccine.
The vaccination drive has been focused on groups considered to be at high risk, including health care workers, the elderly, security officers and teachers.
So far, Kenya has recorded 172, 325 Covid-19 infections with 3, 264 deaths.
Other than the mass vaccination drive, the Kenyan government has also imposed various measures to contain the pandemic, including a nationwide nighttime curfew, a ban on large public gatherings and a mandatory wearing of face masks.
Credit: Source link