Officers are lined up along Thika Road in a bid to enforce adherence to the curfew that starts at 8pm.
Tonight, officers gave motorists an hour extension and set up roadblocks at 9pm.
As the vehicles in the gridlock started to pile up, police asked the motorists to share essential service passes to be allowed through.
Police put up bonfires at Roasters on Thika Road to keep warm those caught up in the curfew blockade until morning.
This comes a day after there was uproar following the snarl-up at Thika Road where both residents and essential service providers were stuck on several roads, including the superhighway.
Some of the videos that went around on social media showed frustrated residents stuck in the night traffic past curfew, hoping the police who erected roadblocks would let them through. They eventually did after a public outcry.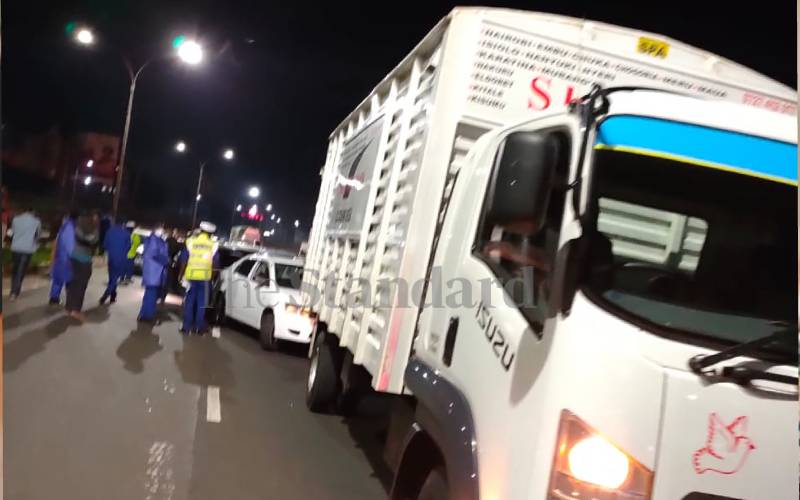 Three hours after the gridlock began the police barricades were removed and traffic began flowing again.
But tonight, Kasarani OCPD Peter Mwanzo says they are only preserving the inner lane for essential service providers, who include security officers, medical practitioners, journalists, among others.
A spot-check by the Standard tonight showed by 8.30pm, police were still allowing motorists to drive by.
But Kenyans seemed to have learned their lesson from the previous night's experience, seeing as, by curfew hour, 8pm, there was no major traffic on the major roads.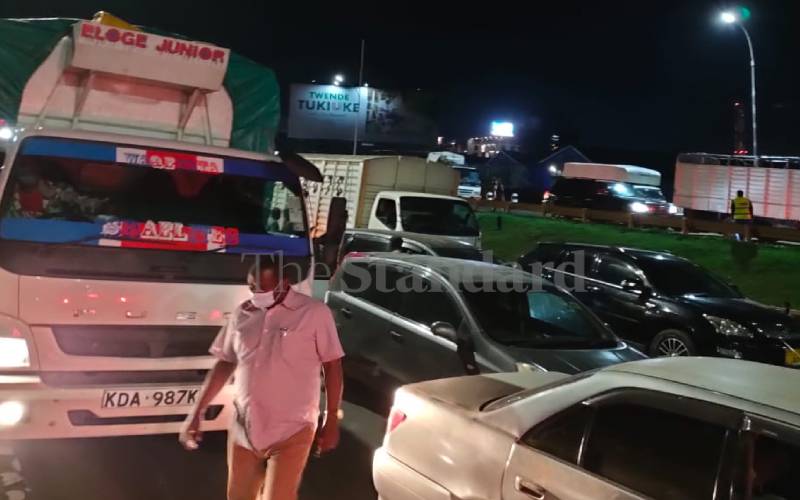 The snarl-up attracted mixed reaction, with some supporting the police, insisting that they were only doing their job, while others said there are no blanket rules in matters that touch on public health and human rights.
Amref Health Africa Global CEO Dr Githinji Gitahi said, "Compliance with necessary public health measures is not about torture as happening on Thika road but about national dialogue and community engagement on protecting lives."
His sentiments were echoed by media personality Janet Mbugua who added, "Come on this is ridiculous. This curfew is being so poorly implemented. Zero empathy, zero foresight. I hope this family and the thousands of others that were stuck, are ok. Covid-19 measures should not be an excuse to torture and disrupt the lives of citizens! Enough."
Among those caught up in the traffic was a couple taking their sick baby to the hospital and had been stuck in traffic for hours. They have since their child has stabilized.
Speaking to The Standard, Edwin and Brigid Kariuki said the baby – Shanah – is recuperating well.
"I am happy that I am here, the baby is ok. We were given some medication by Gertrude [Children's Hospital]; we thank them for their services. Right now we are at home, we were not admitted. We were able to maneuver our way to get treatment – and are really thankful to God," said Kariuki.
Credit: Source link