Mother-In-Law actress Elizabeth Wanjiru alias Charity Mwamba has for the first time candidly opened up on her 30 year struggle for justice, marriage to a powerful Ugandan official and desire to reconnect with her children.
Telling it as it is on February 17, Charity narrated that her marriage to the Ugandan hit a rough patch when her youngest child was 12 and never recovered when Idi Amin rolled into Kampala in 1971.
According to Charity, her ex-husband was ambitious and heavily involved in politics. They did not see eye to eye on his quest and fell out on principle after she stood her ground.
The last straw was when he was recalled by President Yoweri Museveni to assist in nation-building after the deposition of Amin. He took their three children with him.
"I was married to a Ugandan. When Iddi Amin took over, we were affected. We did not see eye to eye on some interpretations and considering that I am a Christian, I did not want to be involved. But he was ambitious, so we parted ways.
"When Museveni took over, he was asked back and a very serious thing happened -he took our children with him. He already had another wife and kids. I now live alone as if I had no children of my own. They have no interest in coming back; they are with their families and I don't like to interfere," she told Massawe Japanni.
Children
Asked if she is in contact with the children, Charity, mustering all her strength in glaring pain, said that since the breakup, the children have only seen her once but are occasionally on phone with her.
"There were political tensions. Each has only seen me once. Politics can be very unfair. It has been a very hard life. Living alone is hard but God has stood with me. When you see me, you think I am the happiest person but I am able to mask it because I am an artist. There is no need to wear a long face and yet you see there is no way you can solve the problem".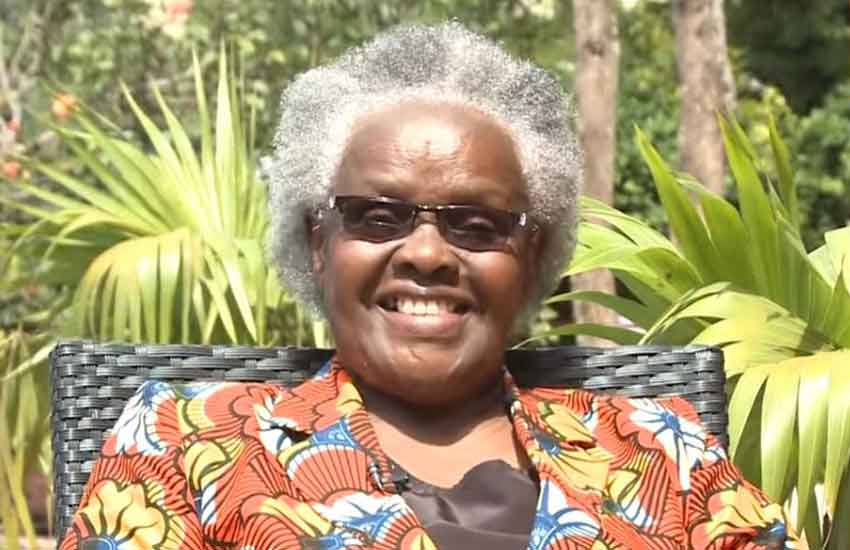 The 77-year-old added that she holds no grudges, and is open to rekindling the relationship that she described as no-existent.
"I only pray that they may be happy. They know I am open. When they have come to see me, they know I am welcoming. I think they are afraid of starting a relationship. I imagine that those heavy things are still with their father. I am old and gotten used to life. They know they have a home; the place I raised them up in. I am alive and love them. I have no problem," added Charity.
The loneliness, she highlighted, was compounded by grief on losing 10 siblings in a span of 10 years.
"My late parents had 12 children. 10 have since passed, we are just two now. I don't know what happened because we were never sickly. My mother was an excellent farmer we had food in plenty. I mourned one after the other. It was a sad 10 years. In a space of 10 years I lost almost 10 people," she said in the interview.
Married to a powerful man
On her relationship with the powerful man, Wanjiru narrated that at the peak of their fallout, he attempted to throw her out and sold their matrimonial property.
"We had a problem with our matrimonial home; the one I live in. The information is in the public domain. He wanted to throw me out but I moved to court and presented my marriage certificate. The case, imagine, dragged for more than 30 years but I finally won. I don't know why it delayed. Because of the lengthy case I accumulated a huge bill; I accrued lawyer costs yearly. The court ruled in my favour and I was to be reimbursed. He was served by my lawyers but never responded nor paid.
Charity lamented that the wheels of justice are grinding slowly, robbing her of her rightful possessions and happiness.
"He had also sold our house. But by virtue of me winning the case, the sale, against the person who bought it, was cancelled. They were using a certain bank to claim that they had taken a loan on it. I told them I would pay the loan. There was no loan, it was just corruption.
"You see, I was in a battle on three fronts and none paid me back. There is injustice, I cannot understand why it has taken over 30 years for it to be settled and yet I have the judgement," she cried out.
Elizabeth 'Charity Mwamba' Wanjiru started acting at Alliance Girls and rose to prominence courtesy of her larger than life Mother-In-Law role.
Credit: Source link