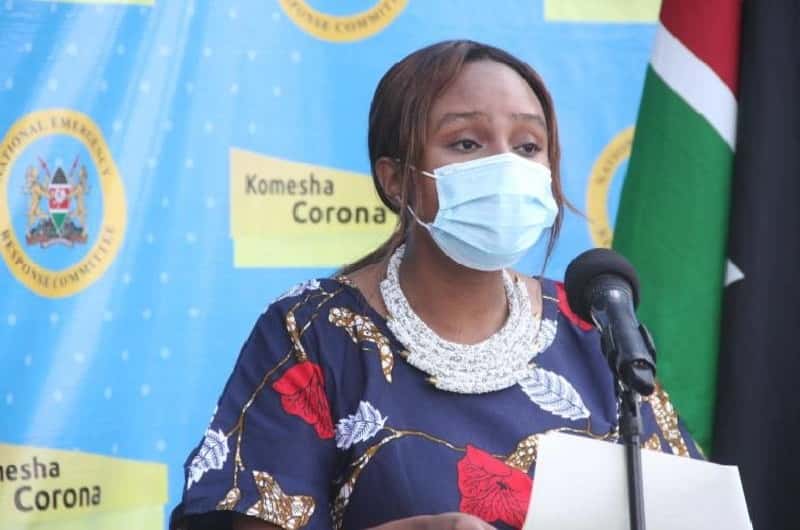 Kenya has recorded 155 new cases of Coronavirus infection in the last 24 hours; 120 of the infected being men, health CAS Mercy Mwangangi said on Tuesday during the daily Ministry of Health briefing. 
Unfortunately, three people have succumbed to the virus raising the total number of Covid-19 deaths to 128.
Nairobi, Mombasa and Busia have continued to have a surge of positive cases with the three counties recording 109, 19 and 9 cases respectively.
Responding to why medical officers have been acquiring PPEs of questionable efficacy, acting Health Director-General Patrick Amoth defended local manufactures by stating that because this was the first time to produce such products in bulk, pitfalls were expected but everything is being ironed out.
 "What we need to do is not to condemn our entrepreneurs but work with them together with KEBS so that we improve our systems so that Personal Protective Equipment (PPEs) we produce meet international quality standards and that they not only good for Kenya but can be used in the regional and international market," said Dr. Amoth.
"Internally we will continue to ensure that whatever is used by our citizenry is safe and is able to give whatever protection is needed," reassured CAS Mwangangi.
The Ministry also confirmed that as of  June 22, there were 550 patients under home-based care while 50 other had been discharged. 
Dr. Amoth assured Kenyans that numbers of those under the home-based care and those who have fully recovered and integrated into the community will be released by the end of the week.
"Most of the numbers will come from Nairobi and Mombasa. At the county level, very few counties have started implementing this home-based care because we have to do capacity building," said Dr. Amoth.
Among the many criteria for home-based care involve families taking care of those infected to have a separate room that is well ventilated for the patient and possibly a separate bathroom. All in an effort not to infect others in close quarters.
Dr. Mwangangi gave another reassurance by stating "counties are on track" in dealing with the virus.
Kenya like the rest of the world continues to grapple with the coronavirus pandemic and has recorded a total of 4,952 cases of the virus.
Credit: Source link