It is in the nature of humanity to be competitive. It is why when fans heard that their favourite sporting seasons were cancelled amid the coronavirus pandemic, there was a major sigh that rolled across the globe.
Almost everything can be turned into a sport from cook-offs to shopping competitions. As such, it is no surprise that video games eventually ended up carving their own niche in the competitive sports sector.
That niche is what we call eSports. By definition, it is video games played competitively with a prize to be won. Technically, any video game that can be played competitively is classified as an eSports title. However, as is always the case, some games are more popular than others.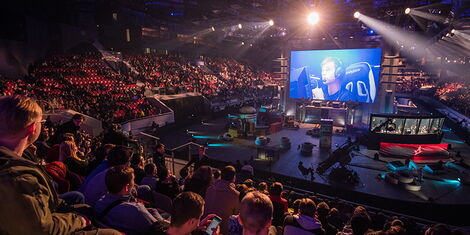 eSports across the globe has become a major phenomenon with billions going into eSports events. The games played usually have a multiplayer element to them, for instance, Call of Duty, Fortnite, Apex Legends, Mortal Kombat, Tekken, Dota and Counter Strike: Global Offensive(CS:GO).
Most of these are team sports like Call of Duty, where you would have teams of compete against each other. Each team with about 4 players.
Other games pit single players against each other, like Mortal Kombat and Fortnite. In the case of Mortal Kombat, the current world champion is Dominique "SonicFox" McLean, who won at the Mortal Kombat Final Kombat event this year (2020).
In Kenya, there are a couple of eSports associated leagues and teams. For instance, Africa Esport Championships (AEC), Blaze eSports, and Pro Series Gaming (PSG). During 2019 Kalasha awards, AEC was awarded best Esport, a new category for the award ceremony. That was telling of the growing ubiquity of eSports in the country.
By hosting tournaments like the recently concluded Fifa Fan Fest, and LAN parties every quarter, PSG aims to expand the popularity of eSports within the country.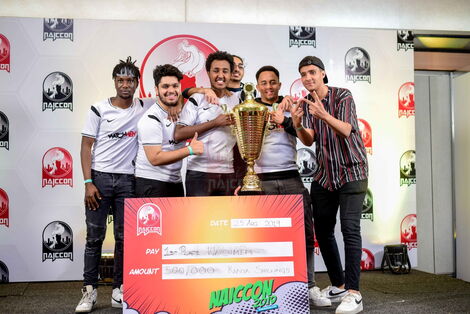 PSG's tournaments include games like FIFA, Call of Duty, PUBG and Fortnite with a variable prize pool depending on the tournament size.
During NAICCON '19 2019, we held a call of duty tournament that ended with the Watchmen eSports team winning the Ksh 500, 000 prize.
PSG aspires to grow the African eSports scene for the already existing enthusiasts, by bringing together gamer communities.
PSG believes that Africa is ready, and it is time we all stood together to embrace this new wave. They plan to lay a strong foundation for the local eSports scene so that the present and future generations have a platform that is ready to support their careers in eSports.
Credit: Source link