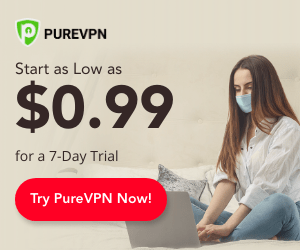 The Nairobi World Under-20 Championships in athletics will now be staged on August 17 to 22 next year, just a week after the completion of the Tokyo Olympic Games.
The championships that were due to take place July 7 to 12 this year were postponed owing to Covid-19 pandemic.
A statement from World Athletics on Thursday indicated that under the competition's rules, athletes aged 16, 17, 18 or 19 years on December 31, 2021 will be eligible to compete.
The 2020 World Under-20 chief executive officer Mike Rabar termed the announcement as good news saying that they will heighten the preparations to ensure that they deliver a successful event.
"We shall go back to the drawing board and make some adjustments to ensure that all is well," said Rabar.
Rabar said the age limit bracket will bar some of the Kenyan juniors from taking part in the event next year hence Athletics Kenya will now focus in bringing in more new athletes.
The World Athletics Half Marathon Championships due for Yangzhou in 2022 have also had a small date change, moving back one week, from March 20, 2022, to March 27, 2022.
This year's World Half Marathon Championships have been pushed from March to October 17 in Gdynia, Poland owing to Covid-19 pandemic.
World Athletics president Sebastian Coe noted that the disruption caused by the global pandemic has made it more difficult to schedule international events over the next two years.
"But we want to give as much certainty as we can to our athletes, Member Federations, host cities and partners," Coe said. "We have done our best to choose dates that we believe are achievable and offer the best chance for our athletes and event hosts to shine on the international stage."
In an effort to assist long-term planning for the athletes and Member Federations and in line with the Global Calendar Hierarchy, the Global Calendar Unit has agreed on the following national championships protected windows from 2021-2024.
Protected national championships window 1 – 5-6 June
Protected national championships window 2 – 26-27 June
2022
Protected national championships window – 25-26 June
2023
Protected national championships window 1 – 8-9 July
Protected national championships window 2 – 29-30 July
2024
Protected national championships window 1 – 8-9 June
Protected national championships window 2 – 29-30 June
These protected windows mean that the national federations in Europe, North America & Caribbean and northern Africa, can plan their national championships on these weekends free in the knowledge that there will be no clashes with Wanda Diamond League, or Continental Tour Gold, Silver or Bronze international meetings.
The Global Calendar Unit is working on similar suitable arrangements with Asia, South America, southern Africa and Oceania to ensure the optimization of the calendar in those Continental Areas.
Credit: Source link