That the William Ruto faction of the ruling Jubilee Party is now Jubilee-Asili was long-overdue going by Kenya's culture of political party promiscuity.
It doesn't matter that Ruto protégé Elgeyo Marakakwet Senator Kipchumba Murkomen is downplaying the gambit while Aldai MP Cornelly Serem says the splinter group may consider reserving the name ahead of the 2022 elections. The cat is out of the bag, at least for us non-insiders.
But, if the gloves weren't off, Jubilee-Asili wouldn't have acquired an office.
Jubilee-Asili is not trail-blazing but trudging along a well-travelled road in Kenya's political history. The predictable "Asili" suffix comes in handy when a major party starts splitting and a disadvantaged splinter avoids disappearing into a black hole of irrelevance by calling itself Asili (Kiswahili for genuine/original/real). A clever move because you hang on to the political brand by appearing closest to the original if not the thing.
Political parties are supposed to be serious vehicles for mobilising citizens and recruiting members for the purposes of capturing and retaining political power complete with an ideology — a world view that informs their manifestos.
Political manners 
Students of politics will tell you that political parties are supposed to inculcate in wananchi a culture of proper political hygiene, meaning parties should be the last institutions to promote splits, kangaroo courts, vicious inquisitions with pre-determined outcomes and back-stabbing while maintaining well-oiled departments of dirty tricks.
Being synonymous with a country's political history and owing to their perceived seriousness, political parties are expected to last for decades or centuries.
Sadly, all this is theory — Politics 101, especially when we are talking Kenya. We are not the USA whose ruling Republican Party emerged in 1854. The Opposition Democratic Party was founded by Thomas Jefferson, James Madison and other opponents of federalism in 1792.
Figure this out: The Democrats are 228 years old while the Grand Party (GOP), as they call the Republican Party, has been around for a century and 66 years.
As a young political system, political parties in Kenya are evolving entities whose members and founders experiment with all tricks in the book to stay relevant. Splits and sub-splits will, therefore, not disappear overnight. Much so when huge ethnic demography in a party is key to winning elections.
In the early 90s, it was wrongly believed that Kenya had finally realised some sort of political equilibrium and maturity by way of having two equally strong parties  — the original Forum for the Restoration of Democracy  (FORD) and Kanu.
Until divisions set in, FORD was synonymous with Kenya's clamour for the re-introduction of a multi-party political system. Re-introduction because Kenya attained independence as a multi-party entity with Kanu and the pro-majimbo Kadu as the main formations.
In 1964 the Ronald Ngala-led Kadu dissolved itself and joined Kanu with one of its bigshots, Daniel Arap Moi, joining the Cabinet.
Meanwhile Vice President Jaramogi   Oginga Odinga — also the Kanu national Vice-chairman — was having vicious fights with his boss President Jomo Kenyatta which culminated in Jaramogi being forced out of Kanu in 1969 whereupon he formed the Kenya People Peoples Union which Kenyatta would ban.
Thereafter Kanu became the de-facto party in Kenya until 1982 when parliament passed a law making the country a de-jure (by law) single-party state.
Back to Ford, in 1992, it split into Ford-Kenya led by Jaramogi Odinga and Ford-Asili led by Kenneth Matiba when the presidential ambitions of the two giants became irreconcilable as Kanu watched gleefully.
In 2002 with Ford-Asili pursuing lone ranger tactics, Ford-Kenya would be part of the formidable National Rainbow Coalition that defeated the mighty Kenya African National Union (Kanu) ending its four-decade hold on power.
Political heavyweights
Until a month ago, Ford-Kenya (a far cry from the juggernaut that Jaramogi headed) was headed by Bungoma Senator Moses Wetang'ula but now it is not very clear who is at its helm with Wetang'ula battling an inconclusive ouster by a team led by Wafula Wamunyinyi, which ouster Wetang'ula falls short of attributing to ODM leader Raila Odinga and the ebullient, if not bull-dozing, COTU Secretary-General Francis Atwoli.
The original Ford was initially formed by six opposition heavyweights in August 1991 as a pressure group/movement to fight for political change. Pressure group because political parties were banned with the constitution recognising Kanu, as we have seen, the sole legal political party of the land.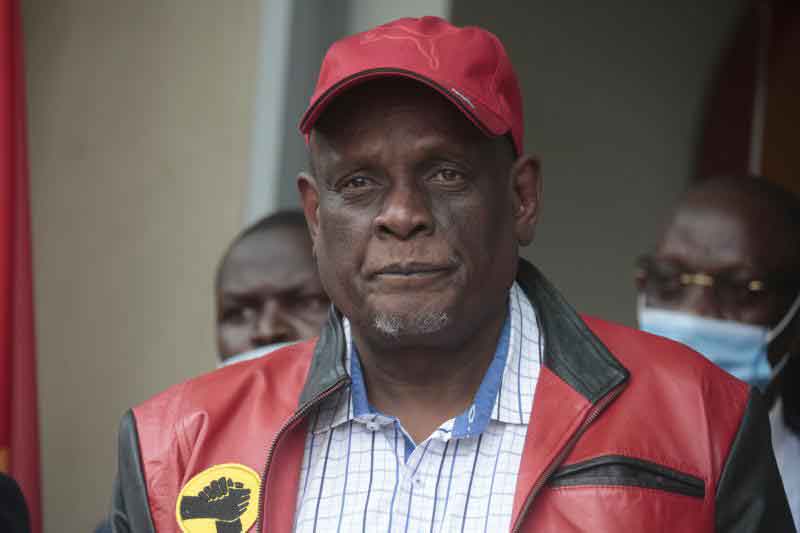 To be a member of parliament, the law required of you to be a Kanu member. If the party's dreaded National Disciplinary Committee didn't like your guts and kicked you out of the party, the next thing you heard was Mr Speaker declaring your seat vacant and a by-election after 90 days.
It happened to MPs Samuel Poghisio and Francis Lotodo who were rendered party-less after accusing the state of denying Pokots famine relief.
Back to Ford again, because of the divisions and possible vote-rigging Kanu won the 1992 presidential election (1.9 million votes) followed by  Matiba's Ford-Asili (1.3 million) and Mwai  Kibaki's Democratic Party (1.03 million. Jaramogi's FORD-Kenya was distant fourth with 0.93 million votes.
Clearly, barring other variables, had the opposition held together, it would have garnered over 3 million votes to Kanu's 1.9 million. Even with Kibaki's DP in the mix, Ford would have trounced Kanu by garnering 2.2 million votes.
When Jaramogi died in 1994,  Ford-Kenya headed for a split in spite of boasting the brightest political stars in the persons of James Orengo,  political scientist  Prof. Peter Anyang' Nyong'o, Raila Odinga, Kiraitu Murungi,  future  Nobel laureate Prof Wangari Maathai, Paul Muite, Michael Wamalwa, Dr Mukhisa Kituyi and Gitobu Imanyara among others.  Young Turks, they were called.
Wamalwa and Raila would fight for Ford-Kenya control for two years with Wamalwa winning in the 1997 party elections whereupon Raila quit with a chunk of MPs to join the National Development Party of Kenya (NDP).
That was the beginning of Raila's knack for party-hopping without blinking an eye whenever it suits his interests. And it paid dividends.
Exit Wamalwa
In the 1997 general election which Kanu won, FORD-Kenya was fourth, behind Raila's NDP.
Following the death of Vice President Wamalwa in 2003, the party's leadership went to Musikari Kombo after beating Dr Mukhisa Kituyi.
Political wonders never cease.  In 2007 a breakaway party styling itself as New Ford Kenya was registered by Cabinet minister Soita Shitanda to be joined later by Dr Kituyi.
Moses Wetangula became the leader of Ford-Kenya through a national delegate's congress election after it performed dismally in the 2007 general election.
Enter Ford-People
Being a premium political brand, nearly every opposition politician wanted to be in Ford this or that. Now it was time for Matiba's Ford-Asili to feel the pinch.
In 1997 Simeon Nyachae decamped from it to register Ford-People and won 14 out of 210 elected parliamentary seats. In 2016, having hanged his political boots, Ford People was swallowed by the Jubilee Party.
Raila Odinga the master party changer
He cut his political teeth in the 80s early earning himself a total of six years detention at diverse times.
After failing to wrestle the control of Ford-Kenya from Kijana Wamalwa, Raila acquired the National Democratic Party from Stephen Omondi Oludhe, a chap who fancied a towering the afro hairstyle, in 1997. Oludhe would later claim that he could show nothing for parting with his party but some rust bucket.
After the general election in the same year, out of the deep blue, NDP started cooperating with Daniel arap Moi's Kanu and soon Raila was the Minister for Energy. The romance culminated in the 2001 dissolution of NDP during the (in)famous Kasarani Delegates Conference to join what was billed as New Kanu.
"NDP imeyeyuka," proclaimed Raila right-hand man Job Omino to thunderous applause as former Kanu bigwigs wore long faces. Vice President George Saitoti attempted to protest but Moi was in no mood for niceties.
"Kaa kimya, Professor," was the famous reprimand.
Raila would replace the hawkish Kanu Secretary-General.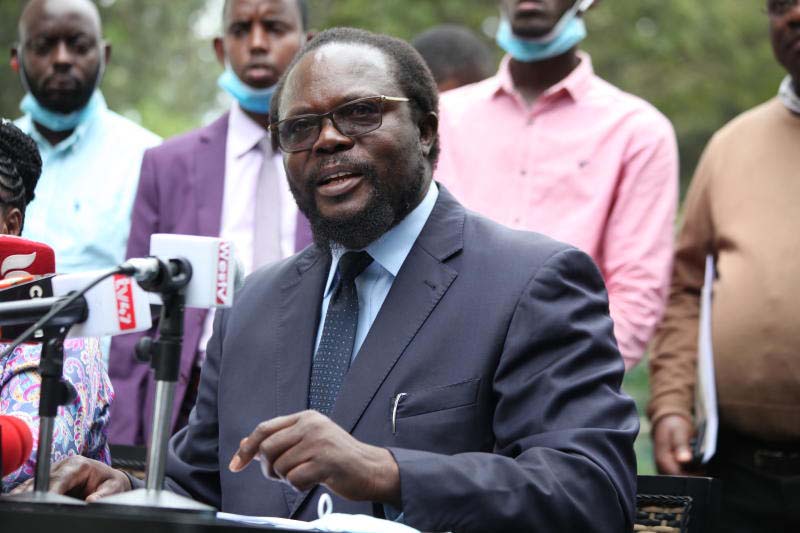 But the romance was awfully short-lived.  It was supposedly predicated on Moi anointing and supporting Raila as the presidential candidate but the old man had other ideas.
When it became clear that Moi had settled for Uhuru Kenyatta, Raila decamped from Kanu with other heavies who included Prof Saitoti, Kalonzo Musyoka and Joseph Kamotho under the auspices of the Rainbow Movement which now joined a new Raila party called the Liberal Democratic Party. Kanu had been reduced to a shell.
The Rainbow Movement/LDP would join the Kibaki-led National Alliance Party of Kenya (NAK) to form the formidable National Rainbow Alliance that kicked Kanu out of power. Raila was its the chief campaigner with Kibaki hospitalised in London after his Range Rover crashed at the Chumvi junction on Mombasa Road in Machakos County.
Having won the election together, the Kibaki side of the government started sidelining LDP going to the extent of naming Raila's rivals to the Cabinet.
Raila saw a chance to hit back during the 2005 constitutional review referendum when he, with the support of Kalonzo Musyoka and Kanu's Uhuru Kenyatta supported the NO side using the Orange symbol and defeated the government's YES side with 51 per cent of the vote against 43 per cent.
In 2006, a piqued Kibaki dissolved the Cabinet and failed to name Raila, Kalonzo and other rebels in the new one. This prompted Raila to form the Orange Democratic Movement with Kalonzo and other luminaries.
Before the 2007 elections, ODM would split with Kalonzo Musyoka forming Wiper Democratic Movement-Kenya and Raila acquiring the Orange Democratic Movement Party of Kenya (ODM) from one Mugambi Imanyara who had had the smarts of registering the party when all was well in ODM.
ODM-Kenya lost to Kibaki's Party of National Unity, which Kibaki also had his own share of political footlessness having had gallivanted from DP via, NAK and NARC to PNU.
Meanwhile, Wiper found itself in the Government of National Unity with Kalonzo as the Vice President and Raila the Prime Minister courtesy of the intense horse-trading that followed the 2007/2008 post-election violence.
William Ruto was the Agriculture Minister having come in through ODM. Soon it was the election season and time for forming new parties if not alliances.
For the 2013 elections Wiper, ODM, Ford-Kenya formed the Coalition for Reforms and Democracy (CORD) but were defeated by the TNA-URP formation of Uhuru Kenyatta and William Ruto.
Come the 2017 polls and the culture of coalitions had ripened. This time Raila (ODM), Kalonzo (Wiper), Wetangula (Ford-K) and Musalia Mudavadi (Amani National Congress) found themselves joined at the hip in something called NASA that exists only in name and legal document.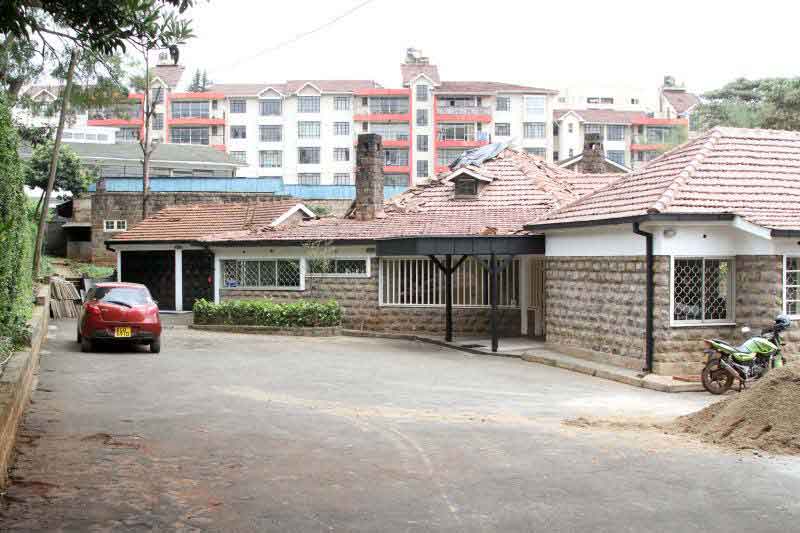 Wiper is the latest in jumping from the sinking ship after signing a cooperation pact with the equally troubled Jubilee Party last week.
Raila effectively jumped out of NASA with his March 9, 2018 rapprochement with President Uhuru Kenyatta now simply referred to as the handshake to the chagrin of Deputy President William Ruto.
Three had become a crowd which is why the talk in town is Ruto's Jubilee-Asili. Remember the Jubilee Party came into existence after Uhuru's TNA and Ruto's URP merged to form Jubilee Alliance and swallowed myriad smaller political parties morphing into the Jubilee Party ahead of the 2017 elections.
Ruto the party hopper
William Ruto, too, is no stranger to political party gymnastics. He was body and soul in Kanu until sometime in 1999 when, with Lazarus Amayo, Kipruto arap Kirwa and Cyrus Jirongo, they unsuccessfully attempted to register the UDM (United Democratic Movement) party after which they trooped back to Kanu.  Ruto and Jirongo were rewarded with ministerial appointments.
In 2005 Ruto was elected the Kanu Secretary-General and Uhuru Kenyatta the National Chairman. When Uhuru threw his weight behind President Kibaki re-election, Ruto quit Kanu and Joined Raila's ODM. Later, even as he was in government on Raila's side he severed his ties with ODM, his eyes firmly on the 2013 presidential election.
After failing to gain the control of UDM he formed the URP, which URP merged with TNA to form the Jubilee Alliance.
Credit: Source link