Renowned Kikuyu Benga musician Jimmy Wayuni Githinji is dead.
Githinji died on Tuesday, May 26 night in a grisly road accident around Githurai area along the Thika Super-Highway. The Benga artiste was driving with fellow musician Kibandi Jacksam when their vehicle was reportedly rammed into from the side.
Sources told newszetu.com that Jacksam sustained injuries and was rushed to a nearby hospital where he is currently recuperating.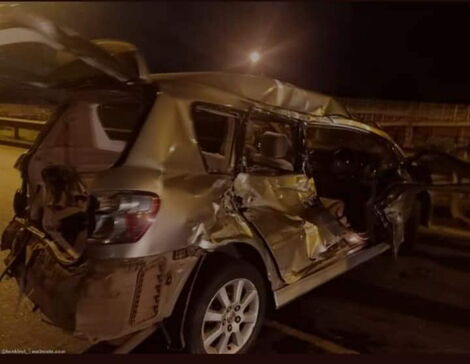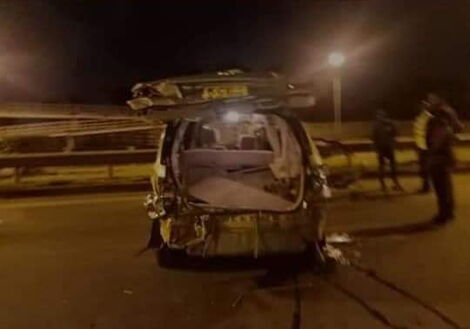 Githinji is believed to have been driving Jacksam to his home when the accident occurred.
The Benga maestro is known for several popular hit songs, particularly on Kikuyu vernacular radio and television stations.
Among the well crafted Mugithi pieces in his broad repertoire include Airìtu a Ruiru, Anisa, Karenjù, Mama Sululu and Utuire uhenagia.
News of Githinji's death elicited overwhelming responses from fans and Kenyans who mourned the music icon, with many in disbelief.
He was hailed as an incredible artist determined to make the most of his talent. Githinji was also credited with moulding younger artists to grow their careers.
"My sincere heartfelt condolences to friends and the entire family. Ever smiling and good-hearted man, he has nurtured a lot of talents, he was a father to many. R.I.P my friend Wayuni from my village," wrote Gikuyu TV presenter Togno Togno Jopallaru.
Many of those who sent messages of condolence hailed Githinji as a legend, wishing his family strength during this trying period.
Concerns were also raised over awareness on road safety, with several other artists including Benga legend John de Mathew having passed away in a road accident.
Credit: Source link