The 2020/21 Premier League season is almost here. Here's what you need to know…
When does the 2020/21 Premier League season start?
The season starts on Saturday September 12 after just a seven-week break following the conclusion of the 2019/20 campaign, which was disrupted by the coronavirus pandemic.
Among the opening weekend games, defending champions Liverpool have a standout clash with newly-promoted Leeds United at Anfield, live on Sky Sports.
However, Manchester United, Manchester City, Chelsea and Wolves have been given extra time off by the Premier League having reached the knockout stages of European competition.
Chelsea and Wolves have been afforded a few days' extra rest and will begin their campaigns on Monday September 14, while United and City – whose European exits came just four weeks before the start of the new Premier League season – will sit out the first round of matches completely and not start until the weekend of September 19.
Arsenal fixtures | Aston Villa fixtures | Brighton fixtures | Burnley fixtures | Chelsea fixtures | Crystal Palace fixtures | Everton fixtures | Fulham fixtures | Leeds fixtures | Leicester fixtures | Liverpool fixtures | Man City fixtures | Man Utd fixtures | Newcastle fixtures | Sheff Utd fixtures | Southampton fixtures | Tottenham fixtures | West Brom fixtures | West Ham fixtures | Wolves fixtures
CHECK OUT ALL OUR SEASON PREVIEWS – JUST CLICK OR TAP ON YOUR CLUB…
When will the 2020/21 Premier League season finish?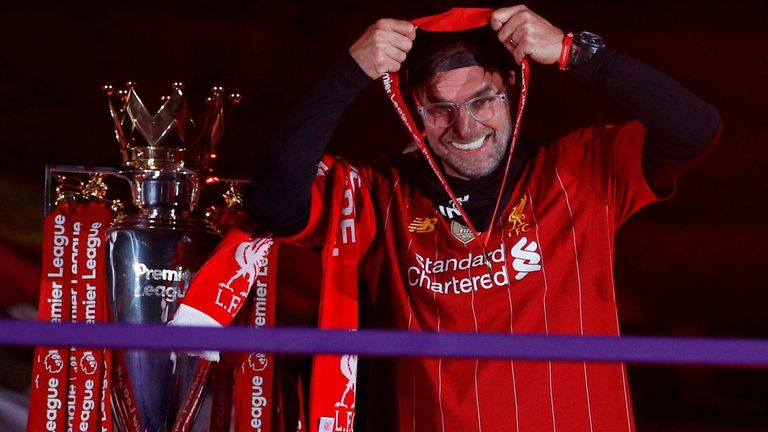 The season is scheduled to finish on Sunday May 23, 2021 – just 19 days before the rescheduled Euro 2020 kicks off.
Tricky starts and derby dates
Liverpool face an intriguing start to their title defence. After that exciting opener with Leeds, their next fixtures are Chelsea away, Arsenal at home and Aston Villa away before a Merseyside derby with Everton at Goodison Park on October 17. Their first showdown with Manchester City comes on the weekend of November 7.
It's a tough start for FA Cup holders Arsenal, too, with some testing away days early in the season. After a trip to Fulham on the opening weekend, their next away games are against Liverpool, Manchester City, Manchester United, Leeds and then north London rivals Tottenham on December 5.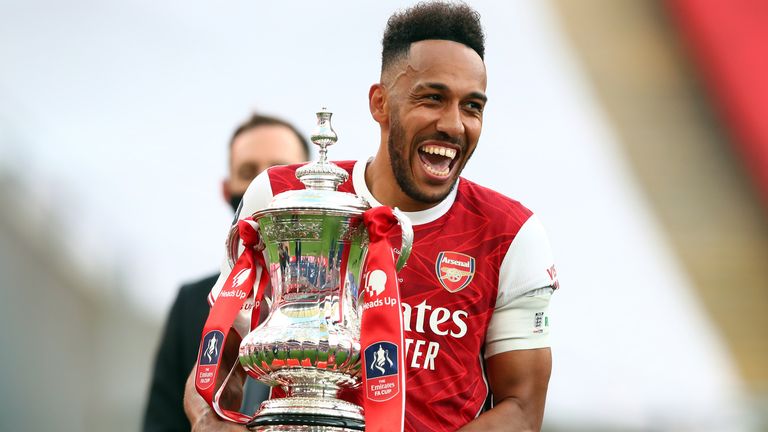 Having both sat out the opening weekend, Man City and Manchester United will clash in Manchester derbies scheduled for the weekend of December 12 and March 6. United's first meeting with fierce rivals Liverpool comes on January 16 at Anfield, with the return fixture at Old Trafford their fifth-from-last on May 1.
Chelsea will travel to Liverpool on the second weekend of the season and will play at Manchester United at the end of October following a second international break. Frank Lampard's side have also been given a headline-grabbing fixture on Boxing Day with a trip to Arsenal, and will begin 2021 with a clash against Manchester City on January 2.
When will the games be played – and which games are on Sky?
You can see the full list of Premier League games on our fixture page, however, if you want the dates for your diary, below are the dates for each match week.
Sky Sports will show 146 games live this season, with initial selections for broadcast including Liverpool and Manchester United's openers, plus Tottenham vs Everton and Chelsea vs Liverpool in store.
Matchweek 1: Saturday September 12
Matchweek 2: Saturday September 19
Matchweek 3: Saturday September 26
Matchweek 4: Saturday October 3
Matchweek 5: Saturday October 17
Matchweek 6: Saturday October 24
Matchweek 7: Saturday October 31
Matchweek 8: Saturday November 7
Matchweek 9: Saturday November 21
Matchweek 10: Saturday November 28
Matchweek 11: Saturday December 5
Matchweek 12: Saturday December 12
Matchweek 13: Tuesday December 15
Matchweek 14: Saturday December 19
Matchweek 15: Saturday December 26
Matchweek 16: Monday December 28
Matchweek 17: Saturday January 2
Matchweek 18: Tuesday January 12
Matchweek 19: Saturday January 16
Matchweek 20: Tuesday January 26
Matchweek 21: Saturday January 30
Matchweek 22: Tuesday February 2
Matchweek 23: Saturday February 6
Matchweek 24: Saturday February 13
Matchweek 25: Saturday February 20
Matchweek 26: Saturday February 27
Matchweek 27: Saturday March 6
Matchweek 28: Saturday March 13
Matchweek 29: Saturday March 20
Matchweek 30: Saturday April 3
Matchweek 31: Saturday April 10
Matchweek 32: Saturday April 17
Matchweek 33: Saturday April 24
Matchweek 34: Saturday May 1
Matchweek 35: Saturday May 8
Matchweek 36: Tuesday May 11
Matchweek 37: Saturday May 15
Matchweek 38: Sunday May 23
Who's up, who's down?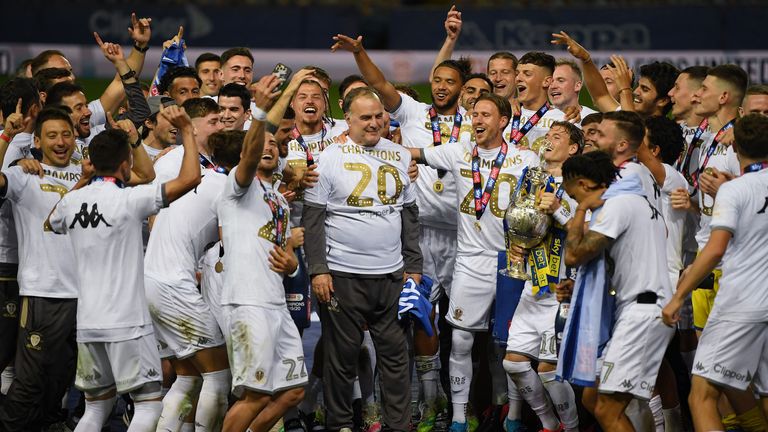 Leeds are back in the Premier League after a 16-year absence, while West Brom sealed the second automatic promotion spot after a topsy-turvy final day of the Championship season.
Fulham will join them after beating Brentford in the play-off final at Wembley.
Norwich made an immediate return to the second tier, with Watford and Bournemouth relegated on the final day.
When will fans be allowed back?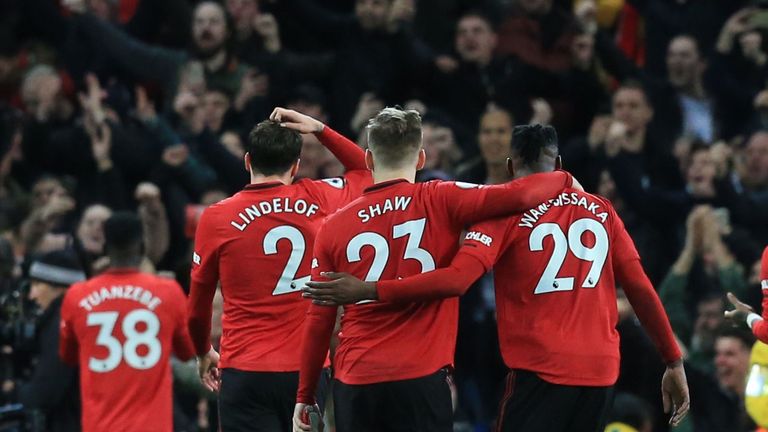 The season will begin behind closed doors but some spectators could to return to venues on a socially-distanced basis later in the year.
Manchester United have revealed they remain in discussions with the Premier League, the Department of Media, Culture and Sport, The Sports Ground Safety Authority and local authorities on planning for a safe return of fans to matches at Old Trafford as soon as it is permitted, but confirmed matches will continue to be played behind closed doors until October 1 at the earliest.
Clubs discussed bringing fans back to grounds at a Premier League meeting on July 24 and the Premier League have said they would offer to use pre-season matches and the opening games of the new season as test events to help manage the return of fans inside stadia.
Reports have suggested grounds may only initially be between 30 and 50 per cent full and that attendance at sporting events for the foreseeable future will be subject to a number of strict conditions.
Bundesliga clubs have agreed a plan to allow fans back into stadiums, potentially as early as the 2020-21 season-opener on Friday September 18, though the final decision will be made by local politicians in each of the country's 16 federal states. No away fans would be allowed in stadiums until at least the end of 2020.
Sky Sports News' chief reporter Bryan Swanson:
"The Premier League has said it's committed to getting fans back inside stadiums as soon as possible but safety remains their priority. This is one for the government. They have the final say on when stadiums can open again. Talks are continuing but there is no fixed date for fans to return to ground as it's too fluid and uncertain. Government officials told me they want to wait to see how some pilot events go. They are working towards some sort of phased return for fans from October 1 but there is a long wait as far as clubs are concerned. Everyone wants it to happen but crucially it has to be safe."
What will be new next season?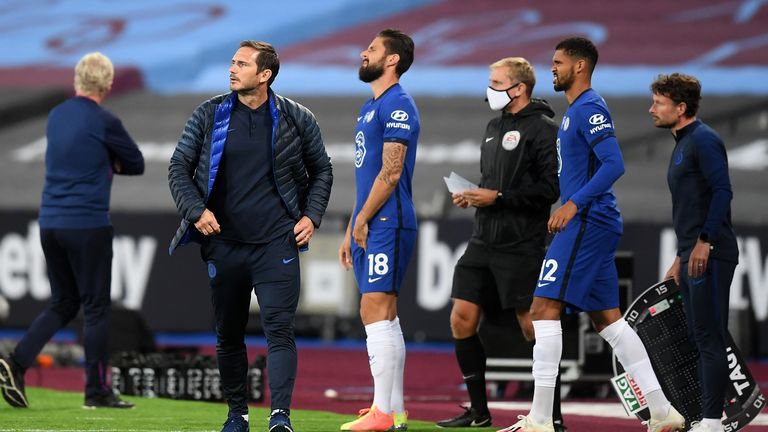 After adopting five substitutes in the Premier League, and nine players on the bench, after the coronavirus restart in 2019/20 because of the sheer number of games, it's back to normal for the new season after clubs voted in favour of scrapping the new rule at their AGM on August 6.
PGMOL chief Mike Riley presented a VAR review to clubs in their July meeting and at the AGM, it was agreed to implement the full FIFA VAR protocol, introducing a number of new measures for the 2020/21 season.
The referee review area – the screen at the side of the pitch which often drew criticism for its lack of use last season – will be used more for subjective decisions over goals, red cards and penalties.
Any part of player's body that is on the ground when a penalty kick is taken will be classed as encroachment. So if any part of the foot is on the penalty area or arc line, it will be seen to be encroaching. The player must still have a material impact on the outcome of the kick.
Assistant referees will be told to keep their flags down in the case of marginal offside calls where a goalscoring opportunity is likely to follow immediately, until the passage of play is completed.
Once the goal scoring opportunity is complete – either a goal is scored or the chance is gone – they will then raise the flag to indicate the initial offence. If a goal is scored, the VAR will then review the offside judgement.
Penalties will no longer be automatically retaken if the goalkeeper infringes in the build-up to a spot-kick. A goalkeeper's offence must "clearly affect" the penalty-taker for a spot-kick to be retaken if missed.
In addition, Yellow cards will also no longer be carried into penalty shoot-outs. So if a goalkeeper had previously received a yellow card in the match and an infringement drew another yellow card, they would not be sent off.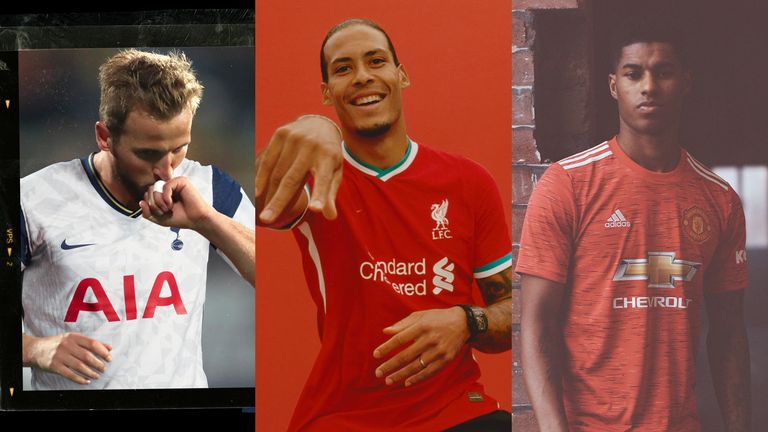 New season, new ball!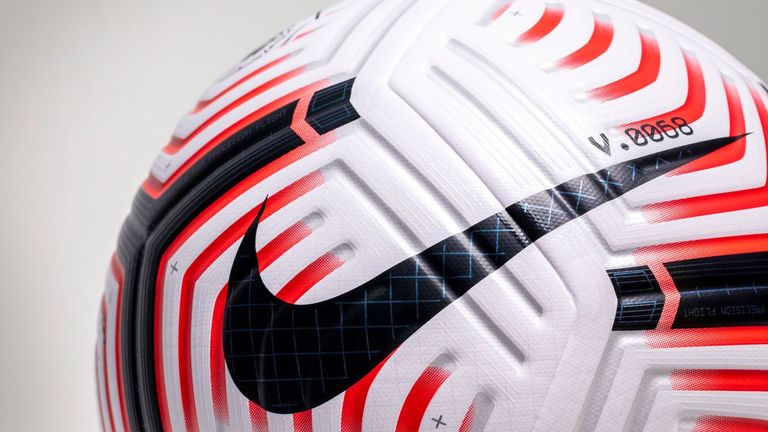 When is the transfer window?
The window will run for 10 weeks this summer.
It opened on Monday July 27 and will close on Monday October 5 at 11pm.
An additional domestic-only window will run from October 5 to 5pm on October 16 but Premier League clubs will only be able to trade with EFL clubs – for either loans or permanent registrations – and will not be able to do business with other Premier League clubs or clubs abroad.
Any other dates to mark in the diary?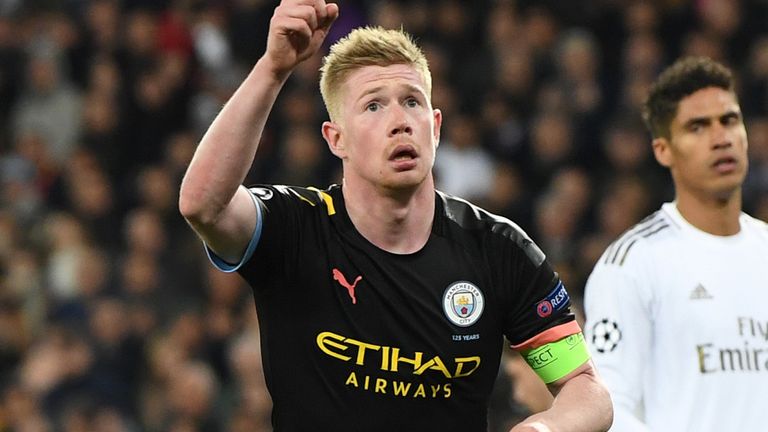 The first four rounds of the Carabao Cup will be played in September, with Premier League clubs joining at round two on September 15/16 and those who are in European competition entering at round three a week later.
Liverpool, Manchester City, Chelsea and Manchester United will start their Champions League 2020/21 group stage campaigns on October 20/21, 2020 with the final taking place in Istanbul on May 29, 2021.
Leicester and Arsenal will begin their Europa League adventures on October 20, 2020; Tottenham, Rangers, Aberdeen and Motherwell (all second qualifying round) and Celtic (third qualifying round) are hoping to join them.
The 2020/21 UEFA Nations League group stage will take place on revised dates in September, October and November.
The national team football windows of October and November 2020 will now feature triple-headers instead of double-headers, allowing the postponed European Qualifiers play-offs to be rescheduled at the beginning of the respective windows, on October 8 and November 12.
The FA Cup third round is scheduled for January 9 2021 – and replays have been scrapped this season.
Euro 2020 will now take place from June 11-July 11, 2021. The 12 original host cities have been confirmed as venues for the rescheduled tournament.
Credit: Source link