Clubs in England's top flight have voted against the five substitution rule to continue into next season 2020-21.
Consequently, Premier League managers will be forced to revert to three substitutions, according to a meeting held on Thursday, August 6.
At the Premier League's Annual General Meeting today, Shareholders agreed to rules relating to VAR and substitute players for the 2020/21 season

Shareholders unanimously approved the implementation of VAR, in line with the full FIFA VAR protocol pic.twitter.com/tkrZUbv9Y4

— Premier League (@premierleague) August 6, 2020
According to sources in England, another vote also ended 10 – 10, which involved match-day squads be extended to 20 players. As a result, clubs will only be allowed seven players on the bench.
Clubs have also approved the implementation of Video Assistant Referee (VAR), in accordance with complete FIFA VAR protocols.
#PL Clubs also agreed to revert back to using up to three substitute players per match, with a maximum of seven substitutes on the bench. pic.twitter.com/e3Fqtf9QNr

— Premier League (@premierleague) August 6, 2020
The International Football Association Board (IFAB) had made the five-substitution rule available for all leagues next season following football's restart amid the coronavirus (COVID-19) pandemic.
ONE NEVER IN THE SUBS, ANGEL GOMES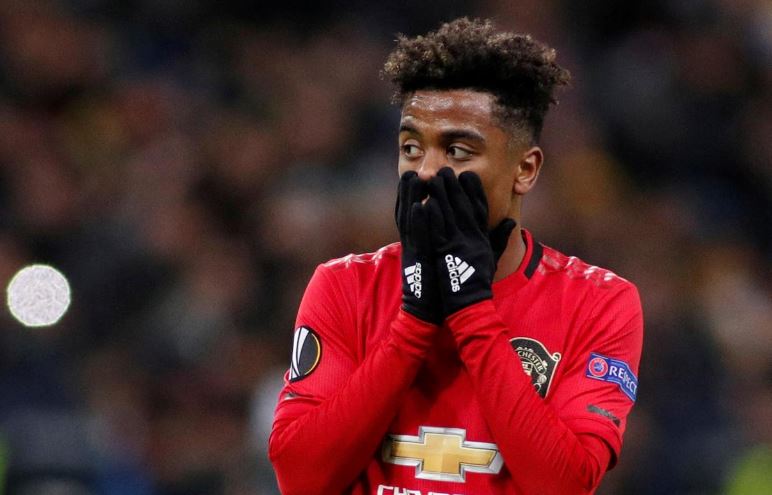 Angel Gomes has finally Manchester United after 14 years at the club.
It was reported on July 1 that Gomes would leave Old Trafford after he rejected a contract at Man United.
Gomes will now join Lille in Ligue 1 but will go on loan to Portugal to play for Boavista.
On his Instagram on Tuesday, August 4, Gomes confessed his love for the club, thanked those who helped him develop as a player and wished everyone the best of luck.
GOMES' INSTAGRAM MESSAGE:
"It's took me a while because it's not been easy to put my emotions into words. Sadly the time has come to end a beautiful chapter that has been my life for 14 years. Being from Salford, Manchester United is all I have ever known. I went from playing on my estate, pretending to be Wayne Rooney to being in the academy and doing the same. May 21st 2017 I made my premier league debut for the club of my dreams aged 16 replacing the legend himself 'Wayne Rooney'."
"I want to thank every single individual at the club for the help and encouragement I received, from the very first time I signed at the club. I want to thank all the coaches from every age group that looked after me from 6 to now. To all the kit men, Kath the receptionist, The media team, the security, the staff at the cliff, the staff at Littleton road, the staff at Carrington to the cleaners, you all played a part in getting me to where I am today."
"It is time I take the next step in my career, I hope you can all be proud off what I go on to achieve. I wish the club and everyone involved the best of luck, you will all be missed more than you can imagine. I also want to thank the fans, your SUPPORT hasn't gone unnoticed. Once a RED always a RED.
https://www.instagram.com/p/CDeKjSzJa1z/?utm_source=ig_embed
He made his debut for the Red Devils at old Trafford against Crystal Palace in 2017.
Man United boss Ole Gunnar Solskjaer admitted the club offered Gomes a new contract. "We've offered him a deal and hopefully he'll take that and if not I wish him all the best. From what I understand it's not too far away, if not we'll wish him all the best," Solskjaer told press
Credit: Source link