Loved and loathed in equal measure, President John Pombe Magufuli heralded a new dawn in African leadership.
When he was sworn-in in October 2015, his results-oriented approach endeared him to many in Africa, with pundits saying this was the long-missing style of leadership the continent needed to deal with its governance issues.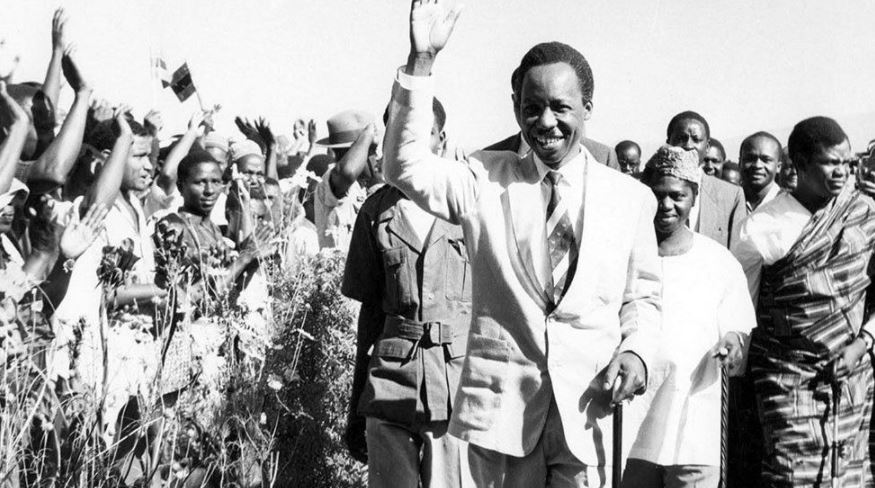 His actions were premised on the "Tanzania first" philosophy, whereas he styled his governance after Tanzania's first president, Mwalimu Julius Nyerere, (pictured above) who advocated 'Ujamaa' (socialism) and did not tolerate corruption.
Like Nyerere, Magufuli was a strong nationalist.
Having grown up under Nyerere's rule in a village in north-western Chato District along the shores of Lake Victoria, Magufuli always attributed his desire to serve Tanzanians to his humble background.
"Our home was grass-thatched, and like many boys, I was assigned to herd cattle, as well as sell milk and fish to support my family," he said during his 2015 election campaigns.
"I know what it means to be poor. I will strive to help improve people's welfare."
It was however his odd but largely effective governance methods that put him in the spotlight and on a pedestal envied by fellow African leaders.
On his very first day as president, Magufuli stormed into the Finance ministry offices to inquire about those who were absent.
This sent a message that the leader who had earned the name Bulldozer was all work and no play.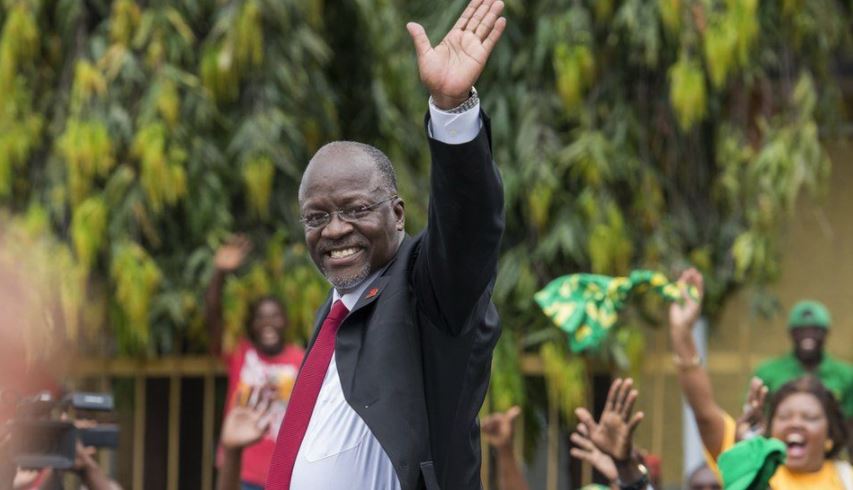 Exploitative imperialists
He also initiated a purge on corrupt and underperforming employees and eventually moved to weed out ghost workers.
He made known his dislike for wasting public money.
In order to achieve his nationalist economic agenda, Magufuli would tighten regulations for foreign businesses so as to strengthen Tanzania's industry.
He believed Tanzania had been cheated out of profit and wealth by exploitative imperialists since independence.
Thus, his actions were aimed at renegotiating and redefining the country's external political and economic ties while reducing dependence on foreign economies.
During his first year in office, he sued Canadian-owned Barrick Gold Corporation for $190 billion in backdated taxes on alleged undeclared gold exports.
They later reached a $300 million settlement.
He also barred regional businesses from accessing the Tanzanian market, banning dairy firms and restricting unprocessed goods from Kenya.
At one point, Magufuli instigated a diplomatic row between Kenya and Tanzania when his country burnt 6,400 one-day-old chicks from Kenya on suspicion they could spread bird flu.
Days later, he announced that he would auction for Sh93 million over 1,300 cattle from Kenya that had been found grazing in Tanzania.
Tanzanian authorities had said they feared the cattle would spread dangerous diseases.
Magufuli also introduced new legislation demanding Tanzania's government owns at least a 16 per cent stake in all foreign mining projects.
He would later announce a decision to move the government's investment portfolio to his Executive office, where he would closely monitor ongoing investment deals.
The late Head of State also expanded free education and rural electrification, with his love for mega projects well documented.
In 2019, he poured cash into the revival of the loss-making state-owned airline, Air Tanzania.
He prioritised the purchase of 14 new planes, including a Boeing 787 Dreamliner.
His move to revamp railway transport culminated in the implementation of Tanzania's maiden, cheaper and superior electric train.
Prior to his demise, he oversaw the completion of the Dar es Salaam SGR railway station.
Magufuli's administration also partnered with Rwanda and initiated a project that is set to hand sub-Saharan Africa its first bullet train.
Critics, however, argue that Magufuli broke away from Nyerere by embracing capitalism, secrecy and dismissal of science, as evidenced by his response to Covid-19.
[email protected] 
Credit: Source link