The brothers have been separated by physical distance over the past year after the Duke of Sussex stepped back as a working member of the royal family and the coronavirus pandemic took hold.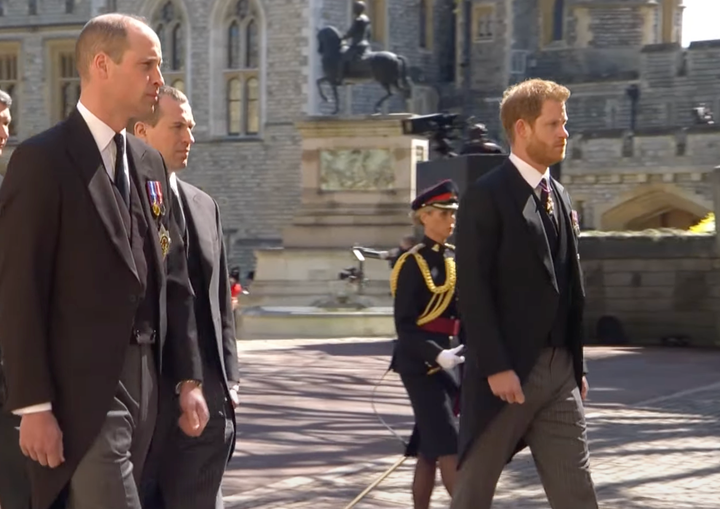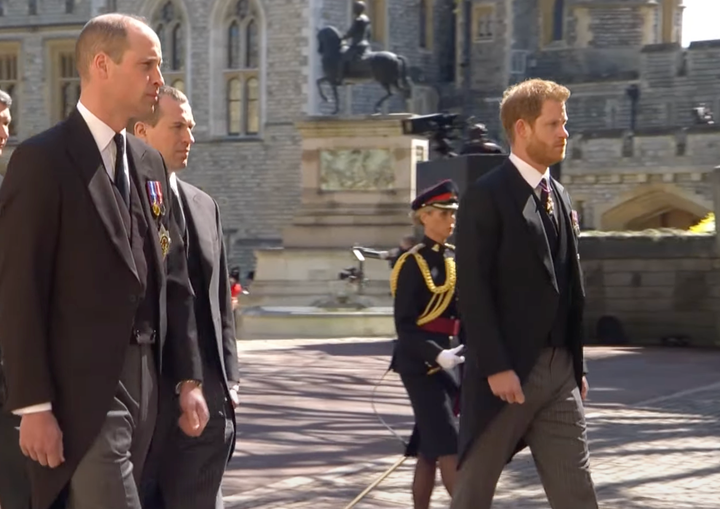 After the funeral service concluded, Harry was pictured walking and speaking with both William and the Duchess of Cambridge.
She also sent along a handwritten note with a wreath from the couple that was laid at the funeral.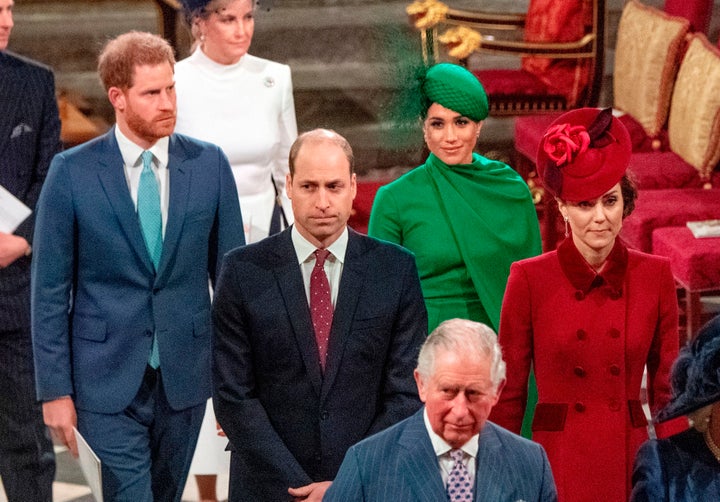 The original news that the two brothers, whose relationship has been strained recently, would not walk side by side at the funeral created a bit of a stir earlier in the week.
"These are practical changes rather than sending a signal," Buckingham Palace told People magazine on Thursday. "This is a funeral and we are not going to be drawn into perceptions of drama. The arrangements have been agreed and represent Her Majesty's wishes as well as the personal wishes of The Duke."
Harry spoke about his relationship with his brother during a wide-ranging interview he and Meghan gave to Oprah last month.
"I love William to bits. He's my brother, we've been through hell together … but we were on different paths," he said at the time. "The relationship is space, at the moment. And, you know, time heals all things, hopefully."
"CBS This Morning" host Gayle King, who is a friend of the Sussexes, said that Harry had spoken with his father and brother after the interview, though conversations were "not productive."
Credit: Source link