The Kenyan entertainment industry has evolved over the years into a multi-million shillings empire, one in which almost every Kenyan youth craves to belong to. It has grown into an animal farm where the strongest survive, and with the brutal competition comes controversy and exploitation.
Once again, video vixens are in the centre of this controversy. A video surfaced where Wembe hitmaker Timmy T Dat is seen rubbing a video vixen's private parts. In another video, T Dat spanks a woman who is grinding on Nitulize singer, Brown Mauzo, in what looks like the set of their music video shoot. The video caused a stir online as netizens were torn over whether the woman in the video consented or not, despite her pushing T Dat's hand away.
The assailed vixen soon after made a video of her own clearing out the allegations saying 'My p**** private hauwezani buda. Stop talking about my s**t, this is mine, not yours.'
Speaking to Standard Entertainment & Lifestyle, the video vixen known as Quinter Nimoh, clarified that she was uncomfortable with the encounter, but they were drunk.
"The industry is fine, it's just that when you go for a video shoot, they intoxicate you first so that you get tipsy and that's why s** happens," she adds.
It figures that the duo dropped the provocative music video dubbed Wote Wazuri only hours after the start of the controversy and quickly shot up the trending ranks on YouTube. The video is nothing short of the usual tongue-wagging, nudity-ridden video content, littered with vixens each fighting for screen time with very aggressive booty shakes. According to Mauzo, who is in Mombasa with popular video vixen girlfriend Amber Ray, he only asked for a few vixens but a whole bus appeared. They were unable to control the crowd despite the COVID-19 social distancing directives.
"They wanted many women there so that it can look like a party. Then there were other main scenes being shot at the apartment, which I was so happy to be picked for," says Nimoh.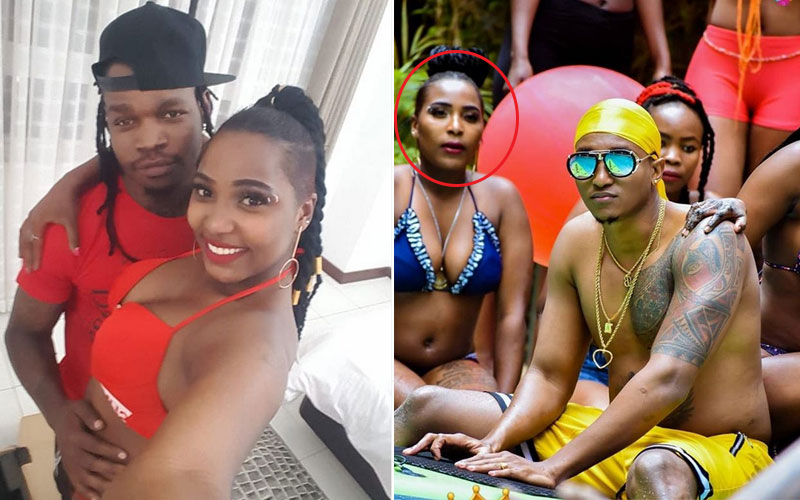 The emergence of video vixens in pop culture in Kenya is largely to boost viewership and ratings because as they say, 'sex sells.'
In Kenya, the early 2000s marked the start of video vixen culture popularized by Genge and Kapuka. While few remember the actual inception of vixens, many can remember P-Unit's Dendai You Guy video that featured popular socialite Vera Sidika for the first time. The video was, in those days' standards, so raunchy and explicit some media stations banned it from being played for being too vulgar for GE shows. Sidika sprung to fame soon after and rode that wave to her now 1.9 million Instagram followers.
The use of women in videos is simply for youthful and artistic appeal. Using models to dramatise the video and convey the message has become an expensive affair so artistes resorted to a cheaper option where vixens dance, act and sometimes offer back-up vocals. The rules are simple. A video vixen has to personify sex. A cookie-cutter video vixen is young, has good hair, firm breasts, round ass, slim waist, and a pouty mouth. She is beautiful according to African standards and for more popular artistes, it's more often than not a light skin girl.
But being a video vixen is no longer the kind of job that pays upwards of Ksh20,000. With the rise of the bawdy Gengetone genre and the industry now flooded with young hopefuls hoping to get a chance to be noticed, prices have been driven to the ground to Ksh3,000 per shoot, according to Nimoh. "Some don't even pay so you just go to support them," she adds.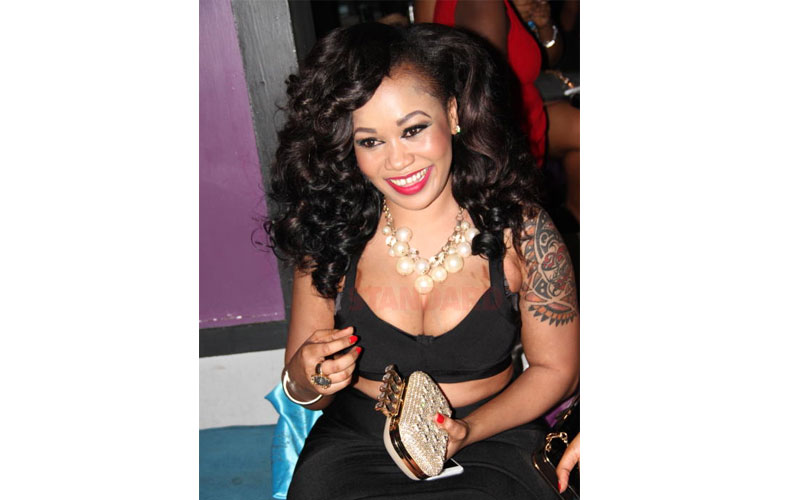 Other vixens have come out on social media to say they get paid between Ksh500 to Ksh1,000 and with alcohol. A Twitter user recounts her experience accompanying a friend to a video shoot for a Gengetone artiste, saying the vixens were given shots of liquor and weed to be able to 'perform freely' after which they were 'fingered'. To add insult to injury, they were paid in 'exposure' which has become a rouse for crude artistes to get unpaid services.
The artiste-vixen working environment is notorious for sexual predators and as one popular video vixen identified as Becky advises, women should know better than to entertain such."
"Hii industry lazima ujiheshimu btw wasanaii hawana haja na wewe. Utatumika kama tissue. Open your eyes," she says in a comment to the Watu Wote video.
Nimoh says she has nothing more to say about the fiasco because the video is already out there. She, however, recorded a music video that is up on her YouTube channel dissing T Dat and Mauzo.
"I need people to know it's not like I wanted my privates touched by Timmy." The song is called 'Bad a** B****' and she hopes to leverage this drama to kickstart her singing career. Feminists are now calling for 'moral police' Ezekiel Mutua to act immediately and have the video banned.
Credit: Source link