Political Chessboard acknowledges that many political pundits have undertaken to draw up accounts of who will be our fifth president.
I have Therefore carefully investigated everything from the beginning. This is my final submission; if the little children do not know your strategic manifesto, you must work harder for the remaining 13 months to the General Election. Let me explain.
In the initial verses of Matthew Chapter 18, Jesus admonished his followers that unless they become like children, they will miss the kingdom of heaven. So likewise, the presidential aspirants whose 2022 manifestos are not memorable to young children will not see the political kingdom. So why do I say that?
Let's examine the past, starting with the 2013 presidential election. This election saw two horses fight on the political ring. These were the Jubilee alliance and CORD coalition. Can you remember what roadmap each of the two sides gave Kenyans?
Let me talk of the strategic political roadmaps we call manifestos. Manifestoes constitute key policies and vision of any political organisation; what they want to implement to bring transformation in a country when they come to power.
If your promise or your political manifesto is made of ordinary things like fighting corruption, revamping the economy, building infrastructure, ending ethnicity, among other political clinches, you are politically failing.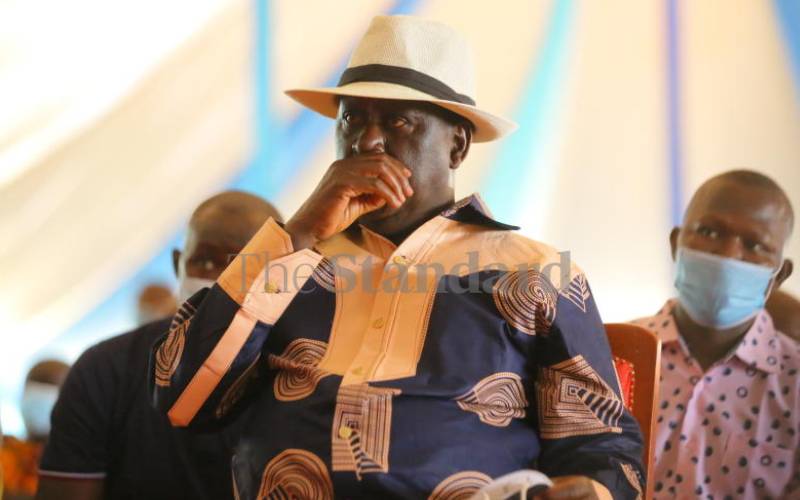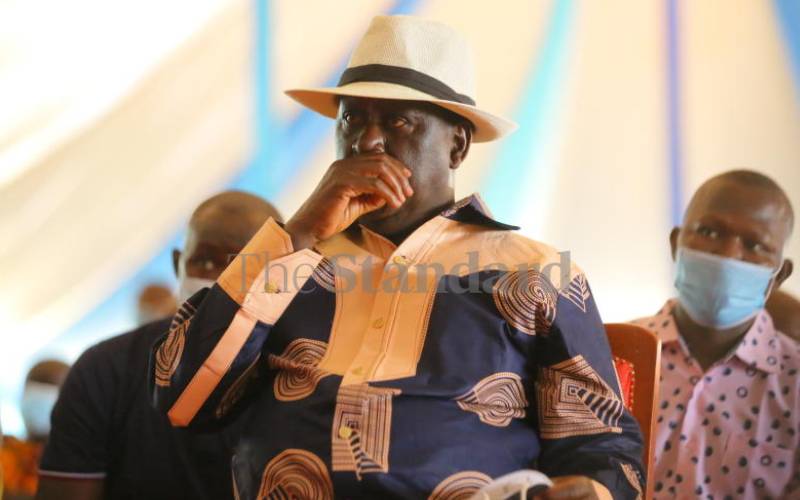 If your competitor can promise whatever you have articulated as your roadmap without fear of infringing on your political copyright, your promises are lacklustre. A strategic political commitment, whether based on truth or a lie, should be politically copyrightable. Period!
Ordinary promises
For example, in 2013, Jubilee had a unique flagship project – the laptop project for school children. No other political camp could copy the same. It was unique to them. Can you remember any such unique strategic promise on the side of CORD? You can't!
That's it. But it doesn't mean that they had no promises; actually, they had a handful of ordinary promises.
CORD launched a concomitant campaign for nullification and sabotage of Jubilee's promises. Amid the poorly communicated strategy, CORD regurgitated the ordinary promises.
The Jubilee alliance presented them with a narrative of analogue-versus-digital; the CORD side was lured into spending the whole campaign period opposing the narrative and capitalising on how UhuRuto should be jailed in ICC.
In fact, the CORD rallies saw high frequencies of Jubilee, Uhuru and Ruto mentions than 'CORD' and 'Raila' and 'Kalonzo'. The same group, rebranded as NASA, repeated the same iniquities toward the 2017 elections.
When Jubilee was marketing its Big Four agenda as a unique political strategy, the National Super Alliance (NASA) were trading 'NASA hao', 'tibim' and 'tialala', and barely two months to the elections, had not published their manifesto. But, sorry, they had some promises; to jail corruption suspects, solve historical injustices, unite communities and form an inclusive government.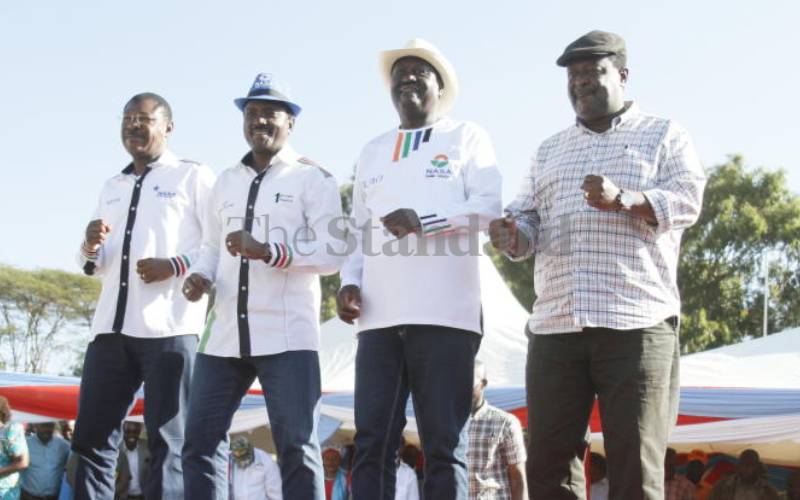 Notably, both sides pledged to boost education, healthcare, industrialisation, economy, build infrastructure, fight corruption and create jobs for the youth and activate meritocracy.
That said, I am not saying Jubilee are the best – but during the two campaign periods, they showed better political strategies than their competitors. We have approximately 13 months to August 9, 2022 General Election. Ruto and his team have designed a copyrightable strategy that they call bottom-up economic model.
Kindly, Raila Odinga and your camp, give a better alternative to Ruto's bottom-up strategy.
Raila's 15-point blueprint he has been selling for two days is a clichéd political promise – it's a copy-paste of the 2013 and 2017 promises. Can they be clothed in a new political wrap that's exclusive, politically copyrightable and memorable? Let those who have ears to hear utilise the knowledge from the political heavens.
Credit: Source link