President Uhuru Kenyatta's startling declaration that he will not hand over power to thieves has infuriated allies of Deputy President William Ruto.
A fiery Uhuru said he will make sure that politicians with questionable character do not succeed him when his term ends in 2022.
Although the President did not mention names, allies of Dr Ruto told him off saying the voters will decide who will be the next President.
"While others tell you Uhuru wants to extend his term, I know next year am going home (retire) and I have no problem with that; but my agenda is to ensure that that those who will continue, will not be those who punish and steal from Kenyans," said Uhuru while addressing the public after inspecting Nairobi National Cargo Deconsolidation Centre.
Read More
"My plan is that those who will lead Kenyans will have the heart to unite and not divide Kenyans," he added.
The Head of State's remarks buttressed claims by Jubilee Vice Chairperson David Murathe that he (Uhuru) will not hand over power to a thief.
"The president is committed to leave power in safe pair of hands. It is his responsibility not leave it to leaders whose hands are in the cookie jar and will invade the granary," said Mr Murathe.
"The president didn't mention names. The reaction from DP allies is self-implicating because nobody has a problem with the remarks except them. The DP has publicly said being involved in corrupt cannot stop one from being elected. How can you say if we have stolen the other side has also stolen?" He posed
The President told the DP's allies that he was not bothered by their insults and was focused on fulfilling his agenda for the people of Kenya.
He wondered why some politicians are fighting efforts to champion for the Building Bridges Initiative (BBI).
"When we have BBI that says Nairobi City County will be added constituencies so that a child from Mathare can also benefit. Right now if he/she asks for bursary and gets Sh500, how will that help to sustain learning until university?" Posed the President.
He added, "But there is another Kenyan child who receives Sh100,000 in a year for bursary is this really fair? And then some people here sulk that they will not pass BBI, BBI is not for helping Uhuru and it's not meant to help Raila, it is for you my friend who will benefit."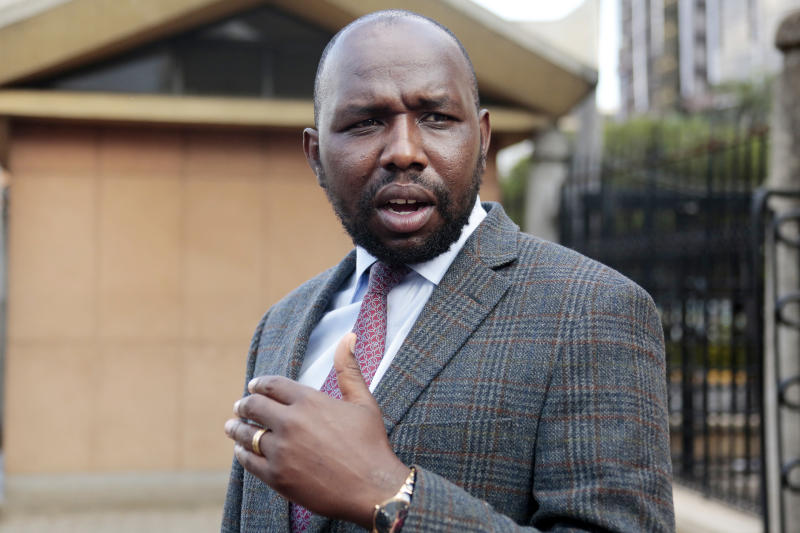 But Ruto allies led by Elgeyo Marakwet Senator Kipchumba Murkomen, MPs Rigathi Gachagua (Mathira) and Onesmus Ngunjiri (Bahati) hit out at Uhuru over the remarks.
Mr Gachagua said Uhuru has no power to decide for Kenyans who their next president will be.
He reminded him how he was elected President in 2013 despite facing criminal charges at the International Criminal Court (ICC) in The Hague.
"Kenyans elected President Kenyatta well aware that he has cases at the ICC. This is because that was what they wanted. He therefore has not constitutional mandate to decide who to hand over power to and who not to," said Gachagua.
Incite the public
Mr Murkomen said it was obvious that a thief cannot be elected to lead the country and there are constitutional organs to deal with integrity concerns among public officers. "It is rather obvious that a thief doesn't qualify to run for public office and therefore the issue of handing over power to a thief does not arise," he said.
Mr Ngunjiri accused Uhuru of making remarks that have potential to incite the public against his deputy.
"Don't incite people against your deputy, let Kenyans decided. When you say you will make sure not to leave the country in the hands of thieves what are you trying to tell us? Who are these thieves, what did they steal? You have all the machinery; you are in charge why are you not making arrests?' He posed.
He termed the fallout between Uhuru and Ruto as the height of political betrayal. The MP recalled how they campaigned on Uhuru 10 and Ruto 10 mantra only for the President to abandon the DP.
But Nyeri town MP Ngunjiri Wambugu questioned why MPs allied to the DP were uncomfortable with the remarks when the President did not mention any name.
He said any voter who wants a prosperous country would not want it handed over to an individual who will preside over wanton theft of public resources.
"What I cannot understand is why anyone would have a problem with what the President said. He didn't mention anyone. Or are they saying that they know who he was referring to when he talked about a thief?' he posed.
Nominated MP Godfrey Osotsi said the remarks were a demonstration of mistrust between the President and his deputy, stating that voters should elect someone who has a record in fighting graft.
"The President statement demonstrates the mistrust between him and his deputy. The next President should have strong personality with unrivalled and consistent record in the fight against graft and a believer in the BBI reform agenda," he said.
Credit: Source link