Celebrated Kenyan actress Catherine Kamau better known as Kate Actress has over time become a household name courtesy of her impeccable acting skills and humorous, cheeky nature. But as the 33-year-old mother of two explains, it took her almost 12 years to ground herself in the film industry and portray her talent and craft.
Taking to social media to give hope to individuals feeling that their breakthrough is taking too long, the former Mother-in-law actress explained that her acting journey was full of ups and downs, sweat and tears.
"It takes time… I started acting at 21, am 33 now- that means I have over the years (12 years) built an audience that has literally grown with me. It doesn't happen overnight, it's a journey. There has been sweat and tears. I have had major wins and terrible falls in this journey, but I never give up," she wrote.
The award-winning actress added that in no way will she slow down when it comes to acting and following her dreams because of the audience she commands.
"I have also chosen to never arrive because success is a journey not a destination, so my dear young follower, your vision is valid, keep your pace, roll with a squad with vision, stay prayed up (God's guidance is everything). Remember there is always a story behind the glory, write yours, at your own pace sweetheart. You got this child…with love, Aunty Kate."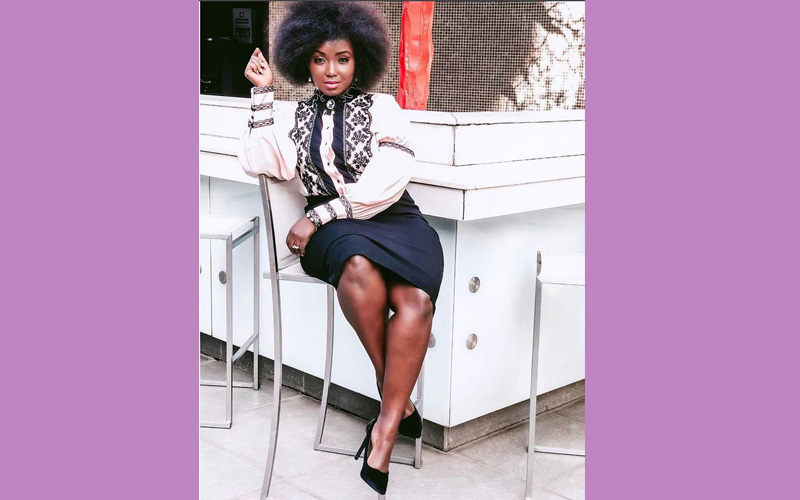 To the girl child
Other than youth empowerment, Kate is also known for constantly reminding teenage girls to refrain from any sexual activity until they are of age and ready to settle down to have children. Taking to Instagram in a lengthy post, she pleaded with young girls not to get pregnant before achieving dreams.
"Can we stop telling young girls it's okay when they fall pregnant? Because it's not! Just because the person you look up to made it doesn't mean you will, we are different and we come from different backgrounds."
Personal experience
Speaking in a previous interview, Kate revealed that she conceived two months into university and had to drop out to take care of her child.
"I had just joined campus in Uganda I grew up with my very strict mum. This was my first time alone, first time away, exploring. Aki hata sikumaliza two months nikajazwo! It happened and life changed. I had to come home and get my baby," she said.
Although things eventually panned out for Kate after her early pregnancy, the famous actress strongly discourages girls from following in the same footsteps.
Credit: Source link