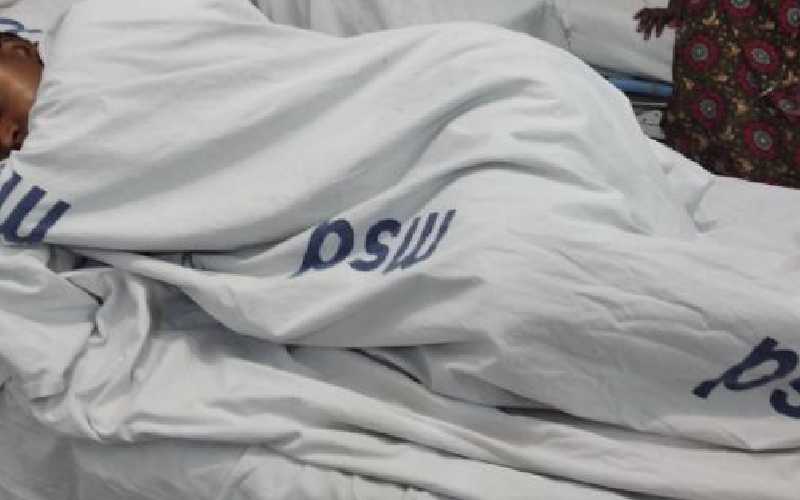 As Tanzania hurtles towards October 28, when they are supposed to elect their president and 264 MPs, some 145 women who survived the brutal vetting by the National Election Commission of Tanzania to contest, are walking through fire.
Statistics indicate that Chadema has the highest number of  female parliamentary candidates at 6, followed by ACT Wazalendo and CUF party with 30 a piece while the ruling Chama Cha Mageuzi (CCM) has 24.
On September 28, Catherine Ruge who is contesting the Serengeti parliamentary seat on Chama Cha Demokrasia na Maendeleo (Chadema) became unwell and was admitted to hospital for three days. Her doctors ordered her to rest for another three days. "After losing six days of campaign, I submitted a revised campaign time table to the returning officer in Serengeti. I wanted to cover some of the areas. I had not campaigned and did not want to clash with my competitors," Ruge explains.
The election law provides that a candidate can amend a time table for campaigns in consultations with the electoral body and other parties.
However, after waiting for three days without getting a response from the returning officer, she decided to proceed with her campaigns but the police had other ideas. They stormed the venue and dispersed her supporters by firing tear gas at them.
Two days later when she tried to hold another rally at a different venue, the meeting was disrupted and her public address system confiscated by the police. When Ruge went to the returning officer to inquire about her revised timetable, she was informed that her competitors in CCM had rejected the revised timetable. She insisted that she be given a letter so that she could use it to ward off police harassment.
"I was denied the letter and when I staged a sit-in protest, the returning officer called the police who came shortly thereafter. I was thoroughly beaten and degraded as a woman. As I talk to you now, I am bedridden at Musoma Hospital," she told The Standard.
Ruge later posted on Twitter: "Polisi Wilaya Serengeti wanaongoza unyanyasanji dhidi yangu. Tarehe 10/7 walinipiga mabomu, leo wamenipiga ngumi na mateke nikiwa ofisi ya tume. Wamenidhahililisha kwa kunichania nguo, Afande Gerald amenishika kiuno na makalio. I swear you will pay for this." (Police in Serengeti are leading in oppressing me. On October 7, they teargassed me. Today they have beaten me inside the offices of the electoral body. They have degraded me by tearing up my clothes. One officer has caressed my hips and buttocks.)"
Through out the interview on Wednesday, her voice was hoarse and she had to terminate the conversation explaining that she could not bear the pain any more.
Stripped naked
After the beating she was then arraigned together with three others and charged with six counts among them economic sabotage for refusing to vacate the electoral body's office when ordered to do so.
Earlier in the week, there were ugly scenes in Chato, President John Magufuli's birth place, when the police confronted Chadema supporters ahead of a rally by opposition presidential candidate Tundu Lissu.
During the fracas, which started outside a hotel, a number of women in dresses with Chadema colours were stripped naked and paraded in public.
In a separate incident, a pregnant woman in Hai district was undressed, dragged out of her house and paraded in public because her husband — an opposition sympathiser — had escaped a police dragnet.
Other women said they were rendered homeless after their houses were set on fire in Chato. Those who were undressed by the police were Aziza Hassan Juma, Vicenty Kiwera, Godwini Shuma Calvinini  Ngowi and Salome Ulomi.
On the same Wednesday, Esta Matiko, who is contesting a seat in Mara, was targeted. Her bodyguard was arrested.
In a video clip that has since gone viral, Matiko is heard pleading, demanding to be told where the man was being taken. She is seen being shoved aside by the uniformed police officers who then drive away at high speed.
Halima Mdee, who heads women's wing of Chadema, has also been harassed by the police for her strong advocacy which has seen the number of female aspirants in Chadema rise from 11 in 2016 to 61 this year.
Aikande Kwayu, a political analyst summed up the situation in Tanzania thus: "Even before the campaigns, the political environment in Tanzania was toxic towards women. From pregnant school girls being denied a second chance to education to women being treated as trophies during political rallies. It has been rough since 2016."
Victoria Lihiru, a law lecturer at the Open University of Tanzania, says there are enough legal mechanisms and structures to protect women whose rights are violated during campaigns.
"We should have some form of positive discrimination where women only constituencies are created to enhance the number. If political parties were made by law to nominate 20 per cent of their candidates as women, this could close the gap," Lihiru said.
Credit: Source link