So, you would love to buy someone special a present. We have put together a selection for you to browse – from Q Cards that ask revealing questions, his and hers snuggly slippers and a sensational grooming experience for him.
Q Cards – Couples Edition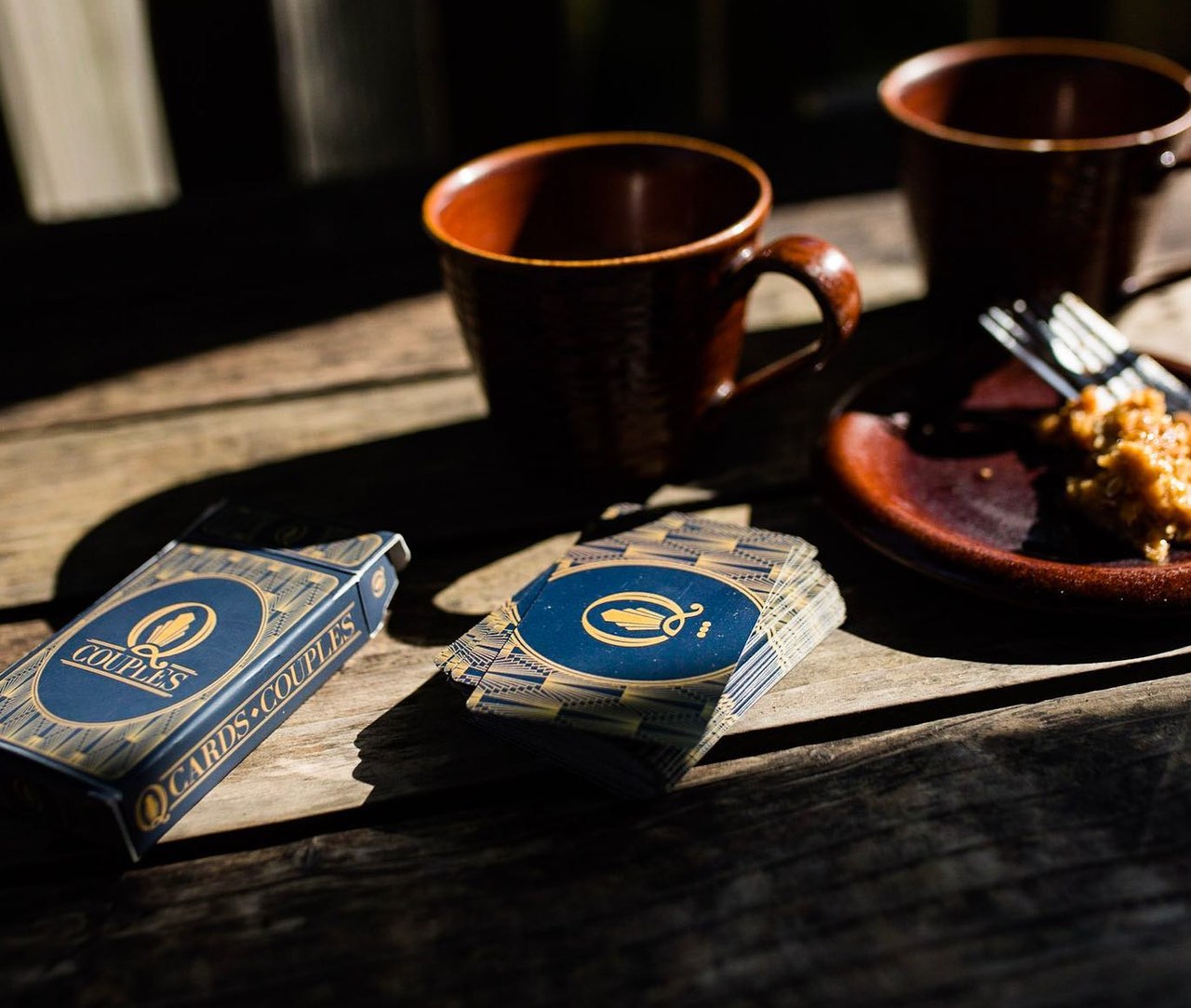 Fall in love or fall or re-ignite that close connection with Q cards luxurious cards designed to spark fun and meaningful moments of connection for couples through questions, curiosity and conversation. The couples edition is designed with couples in mind, but there's nothing to say you couldn't whip them out on a first date, double date or dinner-party and have a brilliant time.  A pack of Couples Edition Q cards cost £20 and contains 52 question cards.
Sample questions: Which story about your life do you most enjoy telling? What stands out as your favourite birthday memory? Which moment made you first fall for your partner?
More info: Q Cards
So cosy – Moccis hand-sewn moccasin slippers
More info: Moccis
Instant gratification with a KODAK SMILE Camera
More info: Kodack Smile Camera
On your bike with Morpher – the flat-folding bike helmet
The Morpher flat folding helmet is for campers and caravaners who travel with bikes and enjoy both on and off-road cycling.
A Morpher flat folding helmet is great for when there are a number of cyclists on the trip and storage space is especially tight. Morpher folds flat, opens and closes in seconds, is fully CE1078 safety certified and will protect your head and help to keep you safe wherever you cycle, both on and off-road. Price: £74.99/€84.99.
More info: Morpher flat folding bike helmet
When grooming matters to the man in your life
ADAM Grooming Ateliers has pioneered a new grooming experience, which isn't about the latest trend or bygone era. It's simply about stepping into a contemporary, uncluttered space, indulging in the artful hands and discerning eyes of their highly-skilled barbers, and walking out feeling restored and looking both sharp.
ADAM's offer a traditional Director's Cut which includes a consultation, wash, cut, dry, second wash, hot towel, friction scalp massage, dry, finish and style to signature treatments such as the Face Time and Skin Fade, all treatments will leave customers feeling refreshed and rejuvenated. Services start from £25
More info: Adam Grooming Ateliers 
Pandora Women's Bracelet Heart Lock – pink 
Set her heart a-flutter with this romantic version of Pandora's bestselling charm bracelet. Hand-finished with a heart-shaped clasp in Pandora Rose, this sterling silver snake chain bracelet looks stunning.
More info: Pandora Bracelet

Credit: Source link