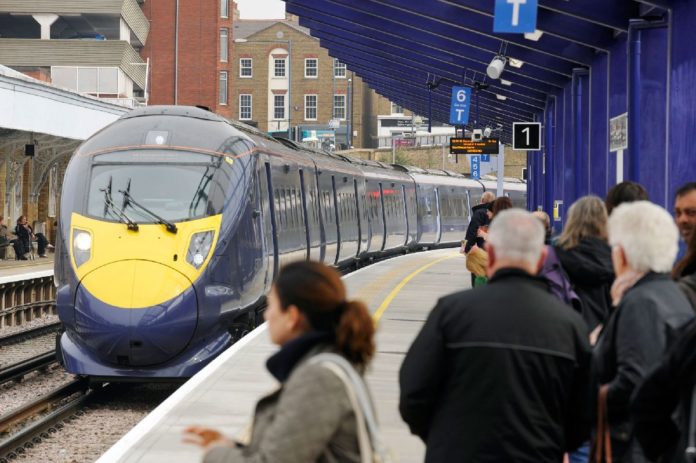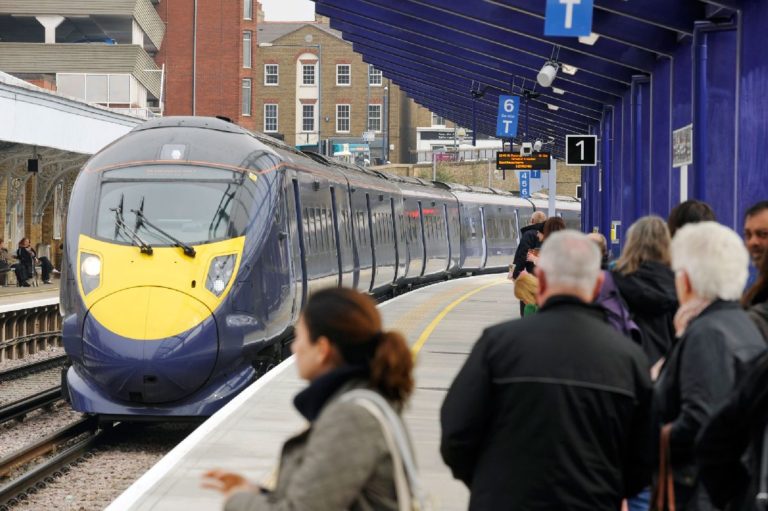 In his bid to deal with the spread of COVID-19, PM Boris Johnson has come up with a three-tier system for England. The tiers are set at medium, high and very high. He said this will "simplify and standardise local rules by introducing a three-tier system of local Covid Alert Levels in England".
At the time of writing the medium tier applies to most the country. In England, this means the status quo remains i.e. 'the Rule of Six" and the pub curfew at 10 pm.
The high tier, tier two, prevents households mixing together indoors but outside the Rule of Six applies. This high tier has its jurisdiction in the northwest and northeast of England and pockets of the Midlands. The government guideline says 
"People should aim to reduce the number of journeys they make where possible. If they need to travel, they should walk or cycle where possible, or to plan ahead and avoid busy times and routes on public transport."
The "very high" alert level, tier three, currently only applies to the Liverpool City region. There should be no mixing indoors and in private gardens. The Rule of Six applies in open public spaces including parks and beaches.
What does this mean for travellers?
The advice is clear, do not travel in our out of very high-risk areas unless it's for work, education accessing youth services or to meet caring responsibilities.
No-one should enter these areas unless they have the same compelling reasons or are in transit i.e. by train or arriving ot leaving from an airport n the "very high" risk areas.
What about overnight stays in hotels or other accommodation in a very high area?
The message is don't do it. 
"People should avoid staying overnight in another part of the UK if they are resident in a 'very high' area, or avoid staying overnight in a 'very high' area if they are resident elsewhere." 
If you have already booked then your best bet is to contact the hotel/accommodation provider and postpone. Many hotels are offering free cancellation at this time.
What about pre-booked train tickets to a very high risk area? Can I get a refund?
It's unlikely you will get a refund but you will be able to reschedule. You may have to pay £10 admin fee. If your train journey is travelling through the very high area, the guidance is that you can still take that train and be sure to follow government guidelines on mask-wearing and social distancing.
I have a foreign holiday booked but I live in a very high area. Can I get a refund? 
It is not illegal in England to take that holiday but the guidance says you should not travel. If you can consider postponement then chat to your travel provider. Most will be conciliatory and work something out. Others will say, use it or lose it.
Can I travel to Scotland, Ireland and Wales from a very high-risk area?
The government says no. But it is not illegal to do so. This discrepancy has been noted by the Welsh government. Vaughan Gething, health minister for Wales, said:
"I'm disappointed that there hasn't been a more definitive response from the UK government.

"We do know that travel in and outside of those [high-risk] areas has been a factor in the spread of coronavirus to other parts of the UK, including some examples here in Wales."
It is illegal however for people to travel into the lockdown areas in Wales. Right now anyone in a lockdown area in Wales is not allowed to travel out for a holiday.
In Scotland there are no mandatory travel restrictions but the guidance is to avoid public transport unless it is absolutely necessary – say for work or school.
Those that need to travel through the central belt are urged to think about whether it is necessary. However, holidaymakers can still go and take public transport with the people they stay with or extended household group.
In Northern Ireland, museums and galleries have remained closed and people in Derry and Strabane should avoid unnecessary travel. 

Credit: Source link